A life-size statue of Amy Winehouse has been unveiled in the singer's beloved Camden Town, London. It would have been Amy's 31st birthday.
Her father, Mitch Winehouse, commissioned the bronze statue from artist Scott Eaton. The town council waived its policy of waiting twenty years after a person's death before they are memorialized..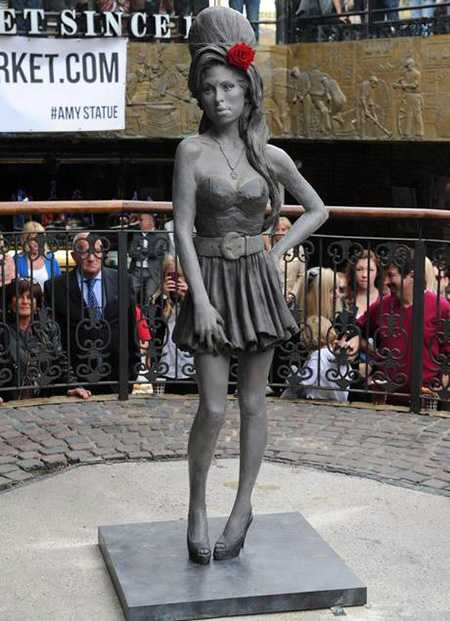 The awful statue stands in Camden Square, near the house where Amy lived before her tragic death in 2011. Mitch Winehouse posed with the statue and confessed that it was an emotional moment.
Poor Amy. We will never forget you. We will look away from that hideous thing and instead remember you as you were in life, a beautiful old soul who gave us her all.