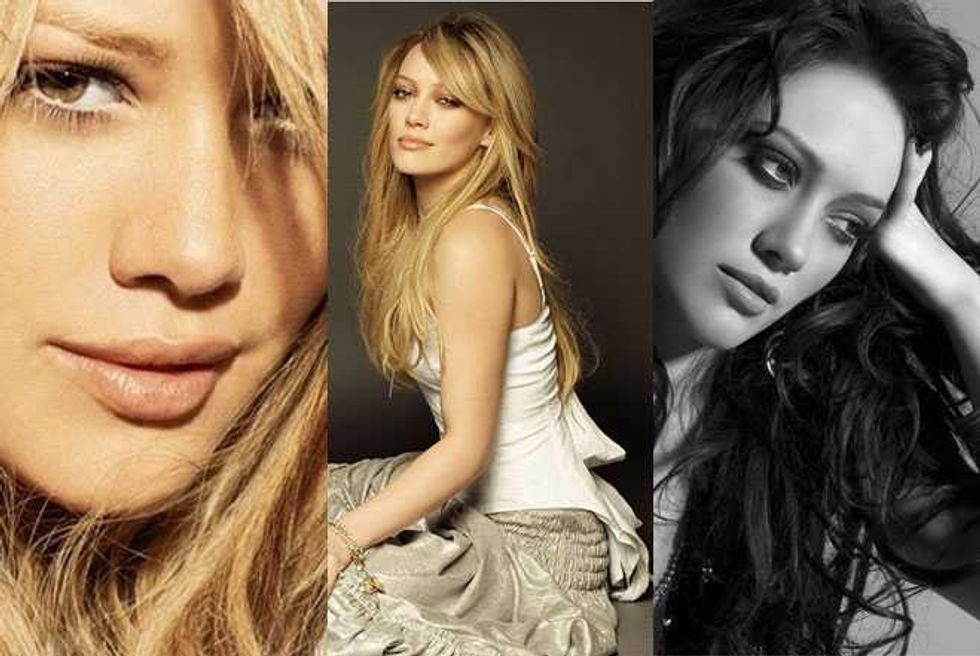 Welcome back to another installment of Hilary Duff's Comeback Week!
One day and a handful of hours stand between us and Hilary Duff's comeback single "Chasing The Sun." It's already showing up quite well on iTunes (you can preorder it now) and is set to officially drop next Tues., July 29. As we inch closer to the pop explosion, we here at Popdust have been celebrating with a look back at Duff's remarkable history-making career by digging into her catalog of albums and music videos.
Well, today, that continues as we plunge even further and handpick the Top 10 Songs That Should Have Been Singles.
Here we go:
10. "Anywhere But Here," Metamorphosis
So much wasted potential with this searing mid-tempo track, one that has been burning up our dreams for years. We even have a treatment ready, if she ever wants to revisit this song.
9. "Shine," Hilary Duff
Her voice has a way of making us want to fly. As one of her finest vocals to-date, this jam could have become a Hot 100 smash.
8. "Danger," Dignity
This bop is our bop. That beat is just delicious. Another moment (in our eyes) that could have served Hilary quite well.
7. Happy," Dignity
This is as pop-electronic as they come, especially in 2007.
6. "Workin' It Out," Metamorphosis
Another opportunity Hilary could have snatched those wigs. This is just one of those songs that comes up every day in our playlist; it's that good.
5. "Outside Of You," Dignity
Dude. She proved that she could handle more rock-fused melodies. The arrangement here is killer, and Hilary certainly keeps up, soaring on every note.
4. "Dangerous To Know," Hilary Duff
She said what she had to say with this song. It's a bold statement.
3. "Love Just Is," Metamorphosis
Even at her young age, Hilary made us realize how easy love was to understand. We are thankful for that.
2. "I Wish," Dignity
Another toe-tapping romper. (We certainly hope she explores this side of herself again in the future.)
1. "The Getaway," Hilary Duff
Sigh. We made so many getaways in our car (with the windows down, speakers blaring) to this song.
Honorable Mentions: "Metamorphosis," "Burned," "Hide Away"
We hand over the reigns to you, #TeamDuff. What songs from Duff's iconic songbook should have seen the light of day at radio? In lieu of a poll (because seriously, that thing would be massive), let us know your Top 10 in the comments!
Keep your eyes glued to Popdust.com all week, as we celebrate the life and legacy of one: Hilary Duff.