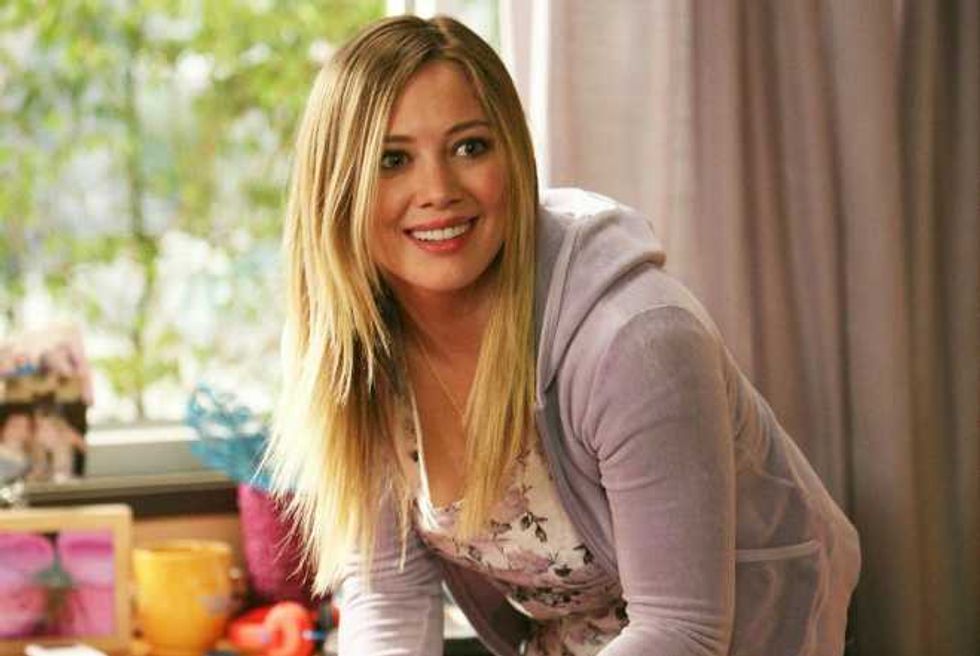 Hilary Duff is diving straight back into work less than a week after announcing her split from soon-to-be ex-husband Mike Comrie. The Lizzie McGuire actress just signed on for a new comedy pilot for TV Land called Younger, which is being executive-produced by Darren Star -- creator of Melrose Place, 90210, and Sex and the City. 
According to Deadline, "Younger centers on Liza (played by Broadway star, Sutton Foster), a 40-something woman who reinvents herself and starts living a double life; one as a suburban mom and another as a 29-year old working girl in the city, after her husband leaves her and her child goes to college. Duff will play Kelsey, a smart ambitious 20-something who welcomes Liza to the publishing firm, treats her as a contemporary and makes a concerted effort to integrate her into her social life, having no idea that Liza is a decade older."
Duff's also in the middle of recording a new album, with plans to release a new single by Spring.
Looks like 2014 is shaping up to be the year of Hilary Duff's comeback!
[Via Deadline]