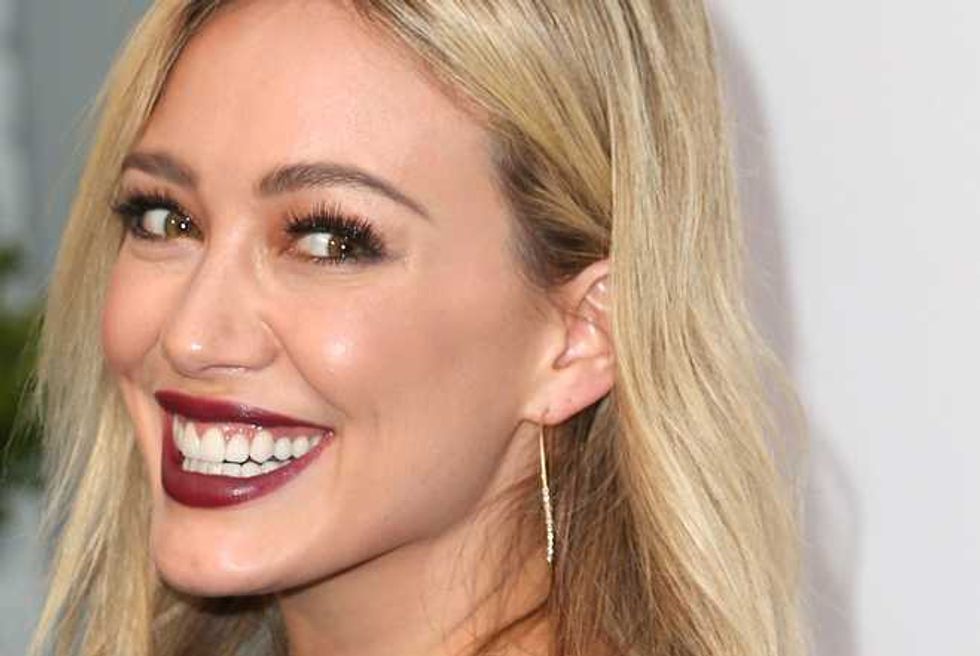 "No, we won't give up, we won't break down. Sooner than it seems, life turns around." That's what's going through our minds at this very moment, as news breaks that Hilary Duff's new single is expected to drop next Thursday (July 24) at a Marquee event in New York City. We won't let our emotions get the best of us, but take a look at the poster, released late last night.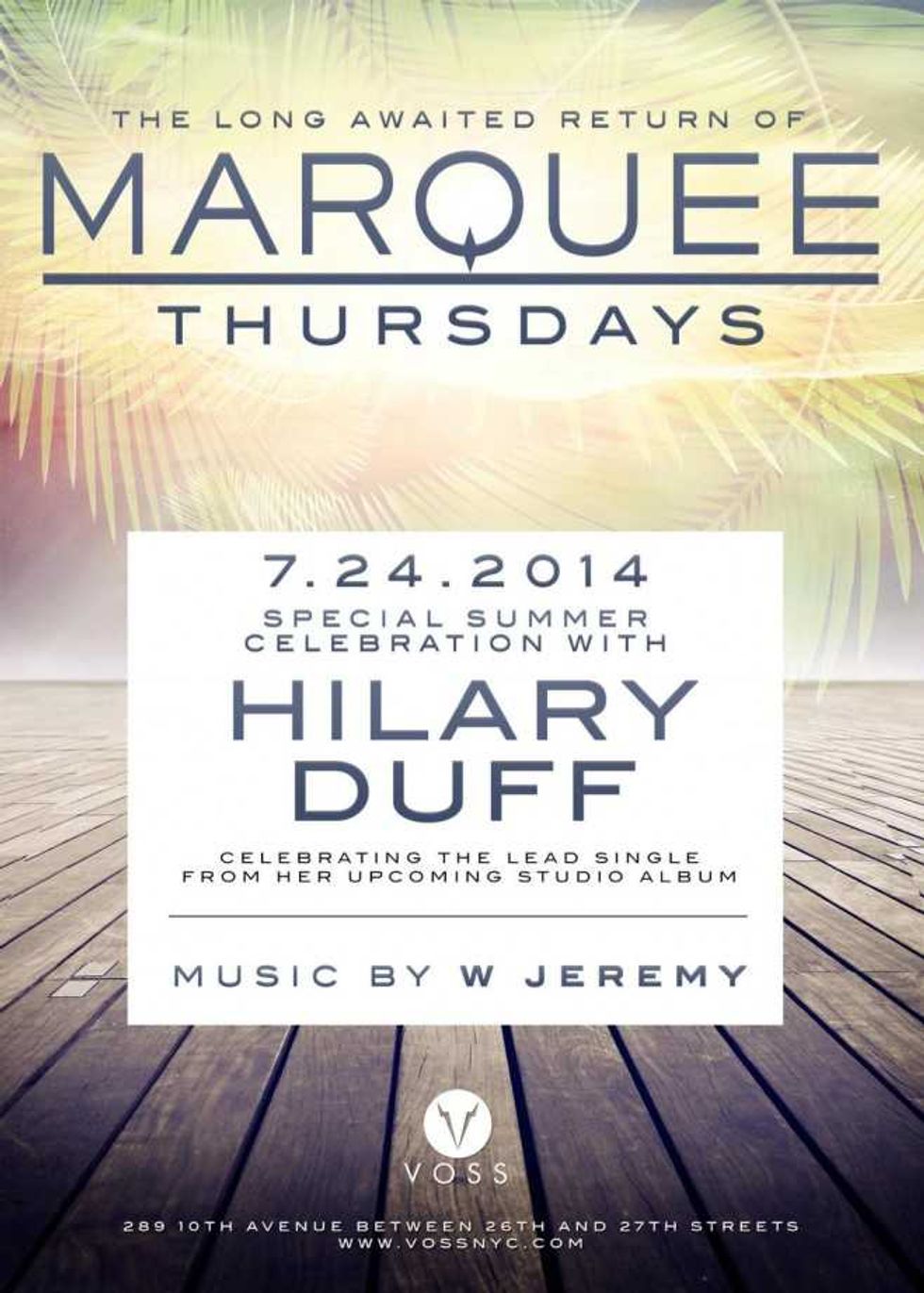 Now, this rather vague visual has our heads spinning. There are just too many questions: What does it sound like? What style will it be? Will Hilary be as vocally perfect as she's always been? Who's signing backup? Will it immediately hit iTunes? If not, how are we supposed to go on?
As Popdust previously reported, Ed Sheeran is a prominent collaborator for Duff's forthcoming record. He even teased that her new single was his and has an "adult alternative acoustic" sound, whatever that means. "It's the first single. It's a good song," he had shared. "Poor Hilary though, because the only time I was free I did 'The Voice,' then had a meeting, then I had another TV show until 1 o'clock in the morning – and I know she has a kid – but I had to drag her down to the studio at that time to get the song done. She came and smashed it out in about two hours."
Well, then.
And Sheeran continued to praise the Queen, "'Come Clean' is a great tune. I think it'll be cool. She's been gone for so long living family life that I think there are a lot of fans waiting for something new. I feel like her record is not what they will expect. Obviously she comes from Lizzie McGuire and that pop world, but she's more grown up now, so it's more of an adult alternative acoustic sound."
Other collaborators for the new record include Sean Douglas (Demi Lovato's "Heart Attack," Jason DeRulo's "Talk Dirty"), Dr. Luke and Savan Kotecha.
Recently, Duff was spotted on a beach somewhere in a bikini, presumably shooting the song's music video. The comeback is certainly in motion.
Someone must be watching over us.
Stay tuned to Popdust.com for updates. Follow @Popdust and JasonTheScott on Twitter!