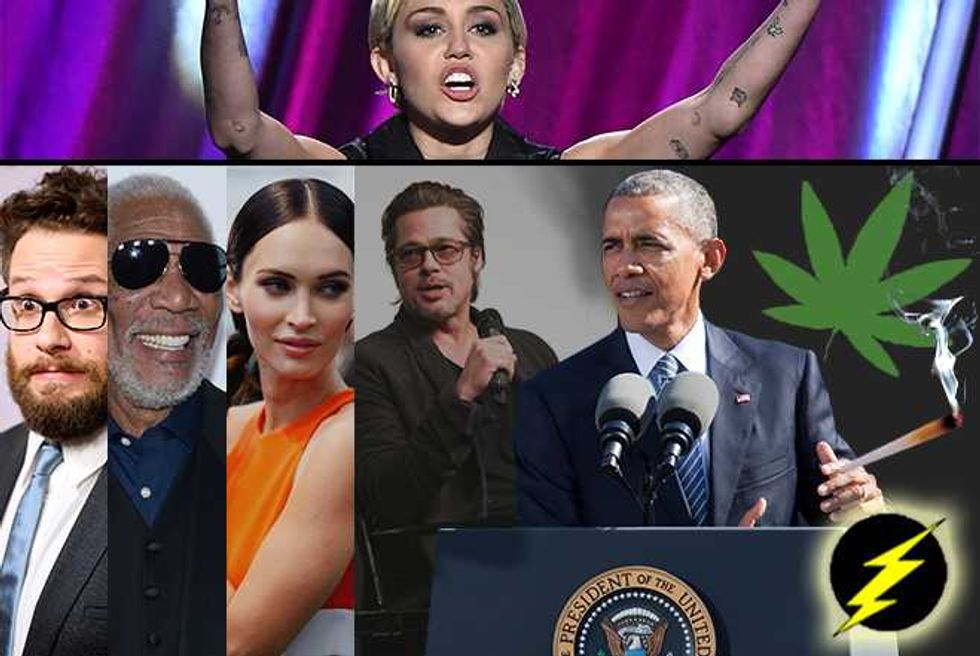 celebrity weed smokers Hollywood 420—Morgan Freeman's Not The Only Surprising Celeb Weed Lover
Morgan Freeman wants to let you know that he loves his weed—really, really loves it—and he's even pushing to get it legalized.
After suffering a broken arm injury from a car crash, the actor was introduced to marijuana by his first wife, and he hasn't looked back since.
Paul McCartney Who? Macca Turned Away From Argyle Grammys Party
And, he's not the only one in Hollywood that loves to get their weed on—but, you'll be surprised by the identity of some of the celebrity tokers—others however, not so much!
Cameron Diaz, for instance is really NOT that surprising—the 42-year-old has been smoking since "back in high school"—the same high school that Snoop Dogg went to. He could have very well sold her the stuff in fact, or so she claimed during an interview with George Lopez.
Oprah Winfrey though? Come on... that's pretty surprising....
Dakota Johnson Talks Ageism In 'Fucking Brutal' Hollywood
But then, it seems like weed has many appreciators, from presidents to pop singers, to athletes...
If you're wondering who has copped to having tried it (some didn't inhale though—cough, cough)—then take a look at the gallery below for just a small handful of stars.
Did They Or Didn't They—Hollywood Celeb Plastic Surgery Edition
You might be surprised with who pops up in the Hollywood 420 club.