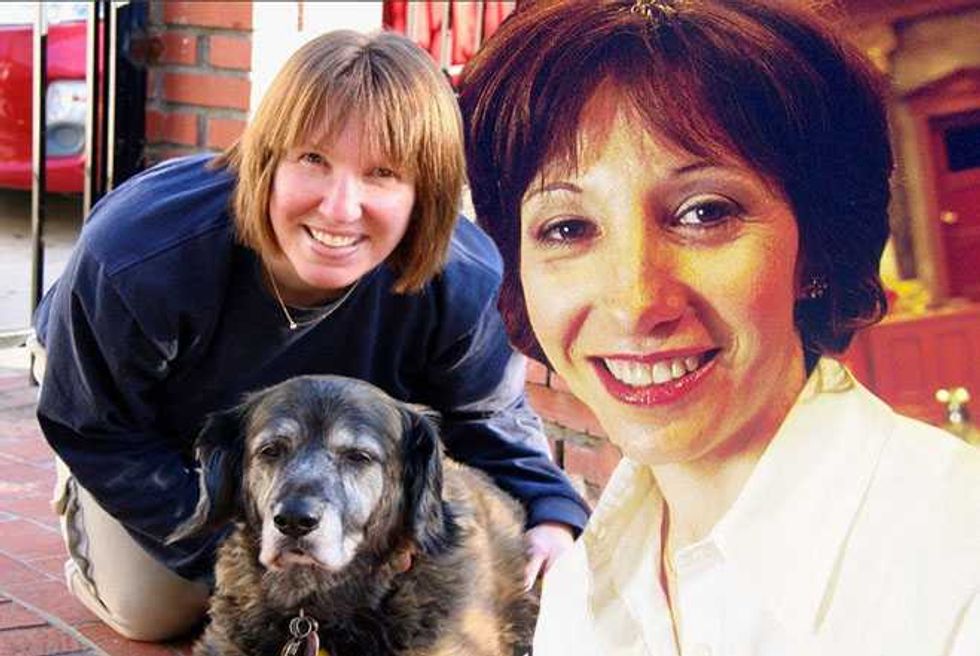 The story of Wendy Blackstone's death has more twists and turns than the daytime TV shows her sister, Jill, is famous for producing.
Jill was arrested last Monday for the suspected murder of Wendy, after the 49-year-old was discovered dead from carbon monoxide poisoning, along with two dogs, on the garage floor of the home they shared together.
Cops were called to the scene by a friend of the sisters' after she received a strange call from Jill, who was subsequently rushed to hospital, suffering from severe carbon monoxide poisoning.
Wendy was found clutching a suicide note, but cops quickly suspected foul play after finding a number of inconsistencies, leading them to believe the death scene had been staged and that she had been murdered.
They suspected that the suicide note had been written by Jill, because Wendy was deaf and partially blind, and the 52-year-old soon became their prime suspect.
Upon being released from hospital, Jill was arrested and booked on charges of murder—but was released two days later after the DA sent the case back to cops for further investigation.
And now, according to TMZ, cops believe the two sisters had actually made a suicide pact, but that Jill got cold feet at the last minute.
They suspect Jill placed a lit BBQ in the garage and closed the doors and windows in order to fill the air with the deadly gas, before having second thoughts and leaving her sister and their dogs to die.
Jill produced a slew of daytime TV hits, including, Jerry Springer, Rosie, Dr. Drew, The Real, Sharon Osbourne and various court shows.