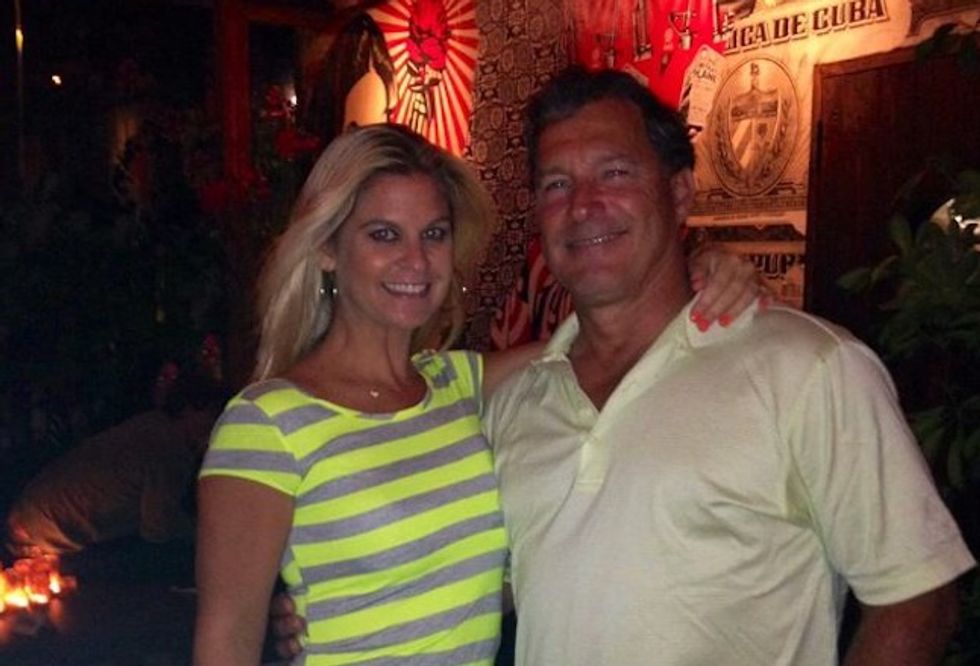 Hollywood journalist Liz Crokin filed a lawsuit against Orange County businessman Mallory Hill for allegedly infecting her with a life-threatening STD during their relationship.
The lawsuit alleges the LA-based reporter contracted herpes-meningitis, which eventually progressed to meningoencephalitis, from ex-boyfriend Hill.
Crokin and Hill began a romance in May of 2012 that lasted close to a year.  Before engaging in a sexual relationship, the complaint cites that Hill knew he was infected with both genital herpes (HSV-2) and oral herpes (HSV-1) Hill allegedly never told Crokin he was infected and when she asked him if he had any STDs she claims he lied by telling her he wasn't infected with anything.
The complaint details that when Crokin began experiencing initial symptoms of the viral infection, Hill told Crokin and her treating physicians that he had been tested and was not infected with any sexually-transmitted diseases.
Hill's alleged misrepresentations delayed an accurate diagnosis of Crokin's condition, which left undiagnosed and untreated for months, eventually caused herpes meningitis, an extremely serious condition.  Crokin's infection became potentially fatal when it progressed to meningoencephalitis, a viral infection of the brain itself.
Says Crokin:
"Herpes-meningitis has completely altered my life and I face daily challenges from the disease. It's left me with serious neurological problems due to the damage the disease has done to my brain. It's been extremely difficult to read and write."
Crokin has worked as an entertainment journalist covering celebrities all over the world for various organizations such as Us Weekly, Star magazine, the RedEye Edition of the Chicago Tribune and In Touch Weekly.  Crokin has most recently authored a weekly Sunday column for the Chicago Sun-Times Splash.
"Since I've come forward, I've been shocked with some of the negative responses I received," Crokin adds. " I hope to change that stigma to bring awareness and help people.  It's important for people to be careful with who they sleep with, use protection and seek medical care immediately at the first sign of a problem. If I can save one person's life by coming out with my story -- everything I've been through will be worth it."