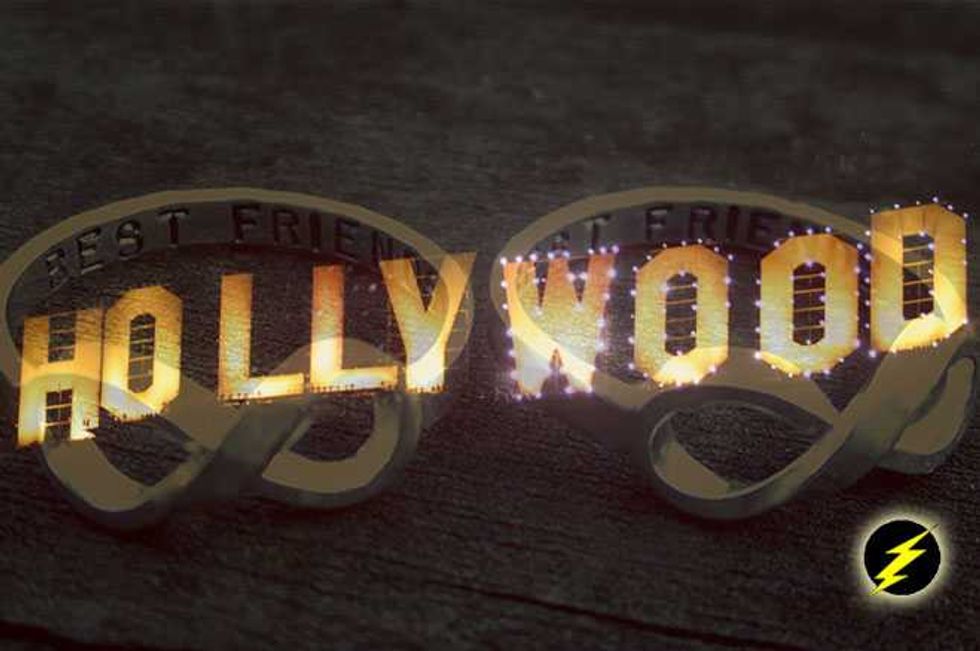 We all know that Jennifer Aniston and Courteney Cox are BFFs, that Jay-Z and Kanye West are tight and that Drew Barrymore and Cameron Diaz's friendship extends beyond Charlie's Angels.
But, here are a few that maybe aren't so obvious—we've graded them for you on a Surprise Factor scale as follows;
Surprise Factor Scale;
Not at all surprising, tell us something we don't know

A little surprising, but they're in the same business so not so much

Hmm takes some thinking about but kinda cool

Really?  Wow I would never have though that

Say what???!!!  How do these two even know each other?  What do they have in common??