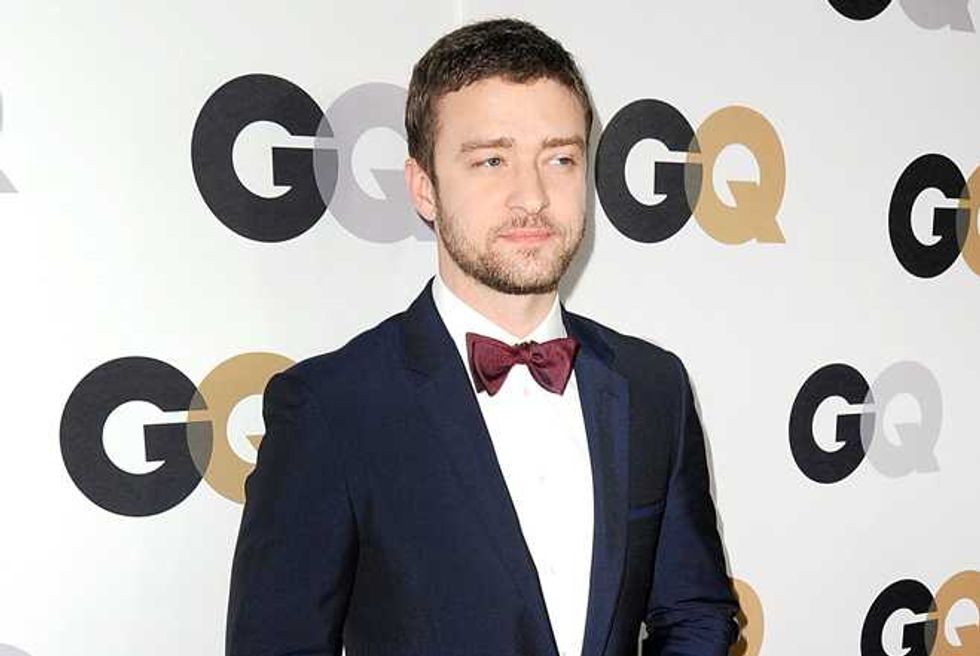 You may not know the name Jim Beanz very well—we'd be lying if we said we were intimately familiar with the man ourselves—but you may want to find him and hug him after this. Obviously, it's been a long time since Justin Timberlake has released an album—six years, to be precise—and more frustrating than the lack of new music has been JT's near-refusal to even show passing interest in recording or touring again, as he films and golfs and opens restaurants and such. But in a recent interview with Digital Spy, Beanz (is it cool if we call you Beanzy?) hints that somehow, someway, new J-Tims material might actually be in the works:
"It's still in the early stages, but they have a lot of tracks," says Beanz of Timberlake and frequent collaborator Timbaland, whose Shock Value 3 the producer also claims to be working on. "While I've been over here in the UK they've been working, so by the time I get back they'll have a whole load of ideas and I'm going to have to catch up!...He has some crazy, crazy stuff."
Crazy, crazy, huh? "There are certain artists who can get inside with great charisma and energy and make great music every time," Beanz continues about JT. "So it's not really about topping the last record, it's more about topping music that comes on the radio...Everything is so similar that it's about topping that and doing something different, and that's what they are going for. He's going to kill it."
Well, Timberlake's two-for-two thusfar in the whole killing-everything-on-the-radio department, so we're rooting for (and still sorta expecting) him to go for the hat trick. Speed up the process if you could, Beanzy.
UPDATE: Never mind, JT's rep denies the whole thing. Jerk. Couldn't you at least have let us have 24 hours with it?