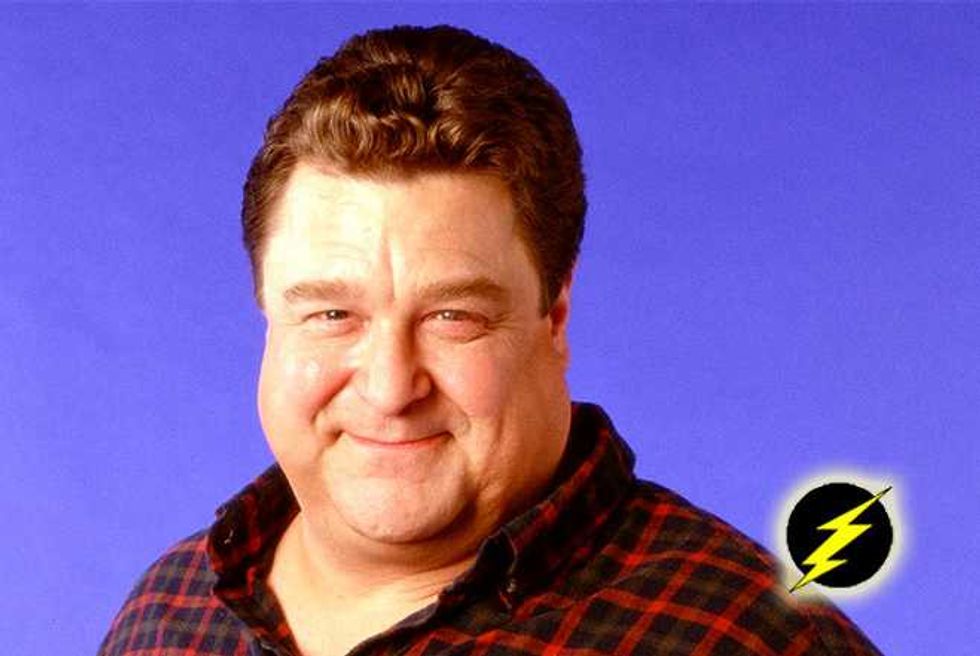 Wowsa! Talk about a dramatic makeover!
John Goodman has dropped some really serious weight—and he looks absolutely amazing!
The 63-year-old showed off his newly lean and mean physique on the red carpet in London Thursday night—and Popdust has photos.
Half Ton Killer's Transformation Continues—Check Out Amazing Weight Loss Photos
Goodman was almost unrecognizable as he posed alongside Bryan Cranston, Helen Mirren and Adewale Akinnuoye-Agbaje—his co-stars in new movie, Trumbo, a biopic about screenwriter Dalton Trumbo, who was blacklisted for aligning himself with the Communist Party.
The actor has spoken candidly in the past about his weight struggles, admitting to once topping the scales at a whopping 400 pounds.
Check Out Amazing Before, After Photos Of Tennessee Couple's 538Lb Weight Loss
He previously slimmed down back in 2010, after quitting drinking and working out six days a week, telling David Letterman at the time, that he knew his weight was always going to be an ongoing struggle for him, and that, "I'm not gonna look like Paris Hilton or anything."
Since bursting onto our screens as America's favorite TV dad, Dan Conner, in the late 1980s sitcom Roseanne, Goodman has pretty much always played the loveable, roly poly funny guy—with a few notable dramatic exceptions.
Sam Smith Was Suicidal Over Weight
But, now, Goodman's sporting the looks worthy of any older leading man—I mean, dude looks hot, seriously!
Even Popdust's resident man-eater, Suzy McCoppin, says, "yeah, I'd hit that."
For more entertainment, music and pop culture updates and news, follow Max Page on Twitter