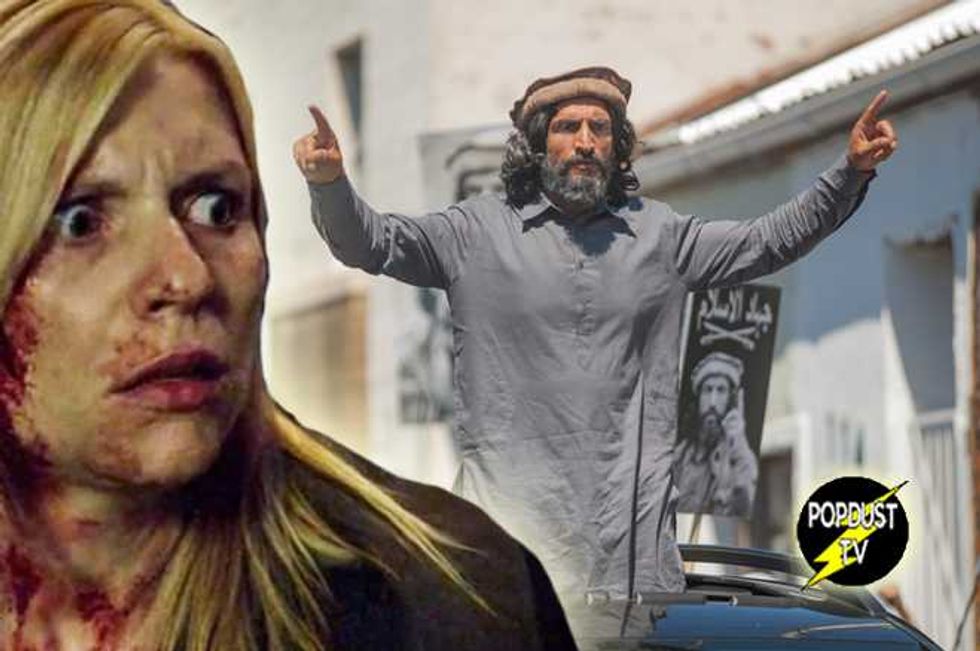 We seriously need a prescription for Xanax in order to finish out this season of Homeland.
Carrie is refusing to leave Pakistan with the rest of the Embassy until she finds Quinn, and Quinn clearly doesn't want to be found. He's on a mission to find and kill Haqqani after his attack on the Embassy, but Haqqani's power (and therefore protection) has strongly increased as a result of the attacks.
Quinn turned up at the apartment of a blonde German woman whom he clearly has a past with. She informs him that he's on the watchlist, meaning she must be a sneaky spy herself or something like it. He gives her the two burn phones he took from Haqqani's men and asks her to use them to locate Haqqani's whereabouts in Islamabad. She eventually does, and Quinn begins to formulate his plan.
He goes to Kiran who was Aayan's friend from school and show her the drone footage of Haqqani shooting Aayan in the head, knowing damn well she'd put the video on the internet in order to spark a protest. Then he goes to work doing one of the things he does best…making a bomb. A pipe bomb to be exact. The he tapes the pipe to a poster sized photo of Aayan to use as a sign at the protest.
He knows he can never get into Haqqani's compound, so his plan with the protest is to flush him out. As the protest rages with both pro Haqqani and anti Haqqani protesters rallying in the street, Quinn slips his pipe bomb under a sewer grate, directly on the driveway that Haqqani's car will have to drive over.
Enter Carrie, sticking her big nose into Quinn's shit and basically ruining his whole plan. She knows exactly what he's up to and stands in the crowd, literally almost on top of the bomb to prevent him from detonating it because the entire place is surrounded by Pakistani troops who will kill Quinn if/when they find him. He spots her and calls her cell phone, begging her to leave and let him finish what he started. She refuses, and Haqqani's car drives over the bomb without an explosion. As the car slowly drives down the road, Haqqani sticks his head out the sunroof to show himself to his followers. Carrie is literally walking 15 feet behind him, and in a moment of courage she cocks her gun and raises it to shoot him in the back, but she's tackled by Khan who tells her to stop and look who's in the car with Haqqani…f*cking Dar Adal. You have GOT to be kidding.
Oh, and sad sidenote – Carrie's dad dies of a massive stroke. But we kind of knew that was coming because the actor that played her dad, James Rebhorn, passed away from cancer earlier this year.
What did you think of this week's Homeland? Sound off in the comments below!