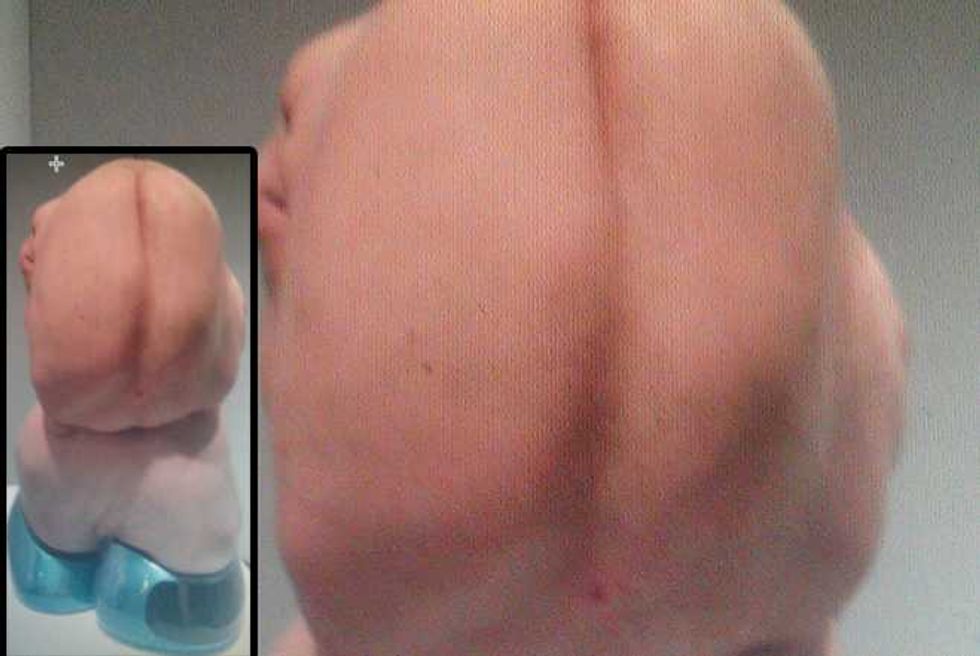 I'm in Miami covering Art Basel for Popdust.
Today I was guided through the Pulse Art Fair by Eurotrash art snob Matheo and his smokin' hot 22 year-old Hooter's waitress girlfriend, Brandi, who gave unsolicited commentary as we toured. At once provocative, enlightening, nauseating.
OHMIGODLOOKATTHATMUFF!
She looks like she sprayed it with Oscar Blandi Dry Shampoo! So much body! But her nipples look so much like mine. She's my nipple sister from another mister.
This one reminds me of like...jail. And it costs $12,000. Like, as if.
OMG. This is totally me when I eat Chicken of the Sea. Barf!
That totally looks like Matheo's bunghole. Honey, doesn't that look like your bunghole? Even the little hairs?
Look! Mexicans looking at art!
Those people are totes uggs. Oh, wait. No they're not. I wonder if that guy wants to make out.
I tried that once. Totally set my hair on fire and I had to put it out it the toilet.