Summer's not over yet, because Nicki Minaj and Megan Thee Stallion just dropped one of the best songs of the season.
Their "Hot Girl Summer" is electric, hard-hitting, and poised to take dance clubs by storm.
Megan Thee Stallion - Hot Girl Summer ft. Nicki Minaj & Ty Dolla $ignwww.youtube.com
The term "hot girl summer," as most of us know, rose to prominence thanks to Megan Thee Stallion and her first album, Fever. The album's cover art featured the phrase, "She's thee HOT GIRL and she's bringing THEE HEAT." Almost immediately, the term became an Internet meme, and everyone was suddenly having a "hot girl summer" (or failing miserably).
Stallion later clarified that "hot girl summer" isn't only about looking good—it's about confidence. "It's about women and men being unapologetically them, just having a good-ass time, hyping up their friends, doing you," she said.

With Minaj's help, "Hot Girl Summer" comes to fiery life on the Juicy J-produced track, which samples City Girl on the bassline. There's only one thing out of place on the otherwise seamless track, and that's Ty Dolla $ign's feature. While he has a sultry voice, and the chorus provides a smooth contrast against the more aggressive verses, he still takes away from a song that might've been more impactful as a collaboration between Megan and Nicki, two of rap's strongest female forces.
Stallion can sing, after all, and could've held up the chorus by herself. Just little reverb and some harmonies could've helped it hit the dreamy sweet spot that Ty Dolla $ign's feature tries to reach. Ty's feature isn't a problem, precisely, but it does take the spotlight away from the main players on the track, and overall, he feels like a third wheel. Still, Minaj and Stallion have no trouble pulling their weight, and by the end it's clear that they're fully in control of this rodeo. They've created an anthem that, while explicitly (very explicitly) about heterosexual love, will serve as an anthem for anybody trying to rally a few more times before the summer ends.
Minaj is an interesting choice for one of the track's featured artists. After all, Minaj has faced a fair amount of controversy recently, but this song could be enough to propel her back onto her throne. Either way, Stallion's sending a clear message through these soundwaves: Summer's far from over, and there's plenty of hot girl energy to go around.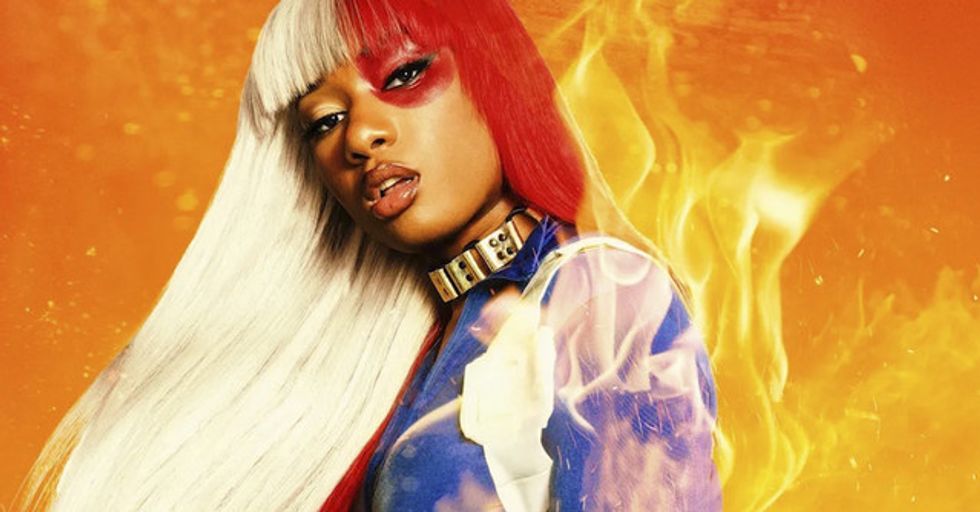 Image via Crunchyroll.com