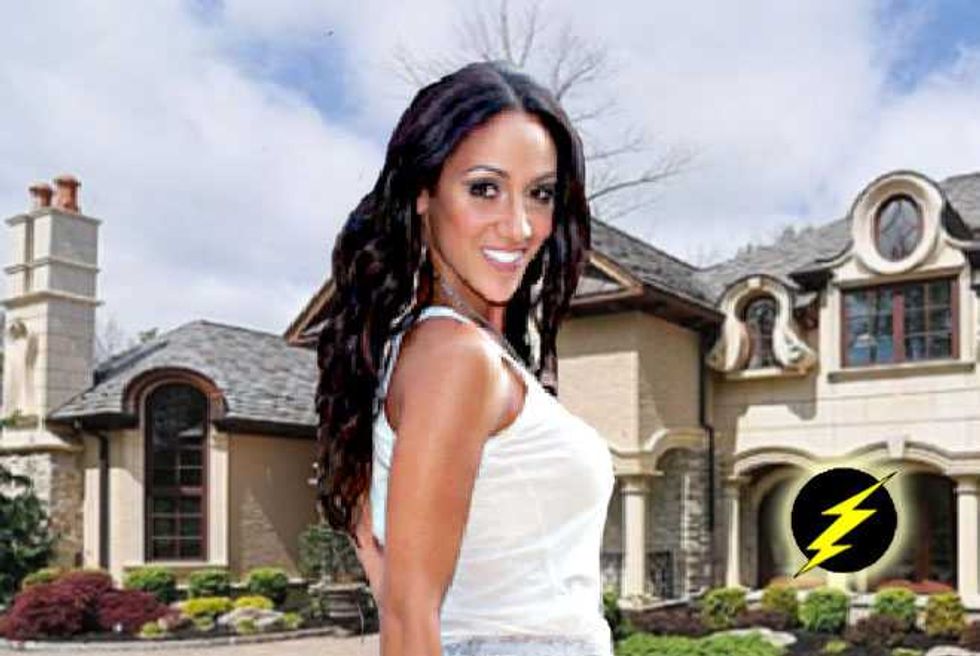 melissa joe gorga house new jersey
The insatiably horny RHONJ's Joe Gorga and his (sorta) music-making ma'am and mom of 3, Melissa, have sold their Montville Township, 9,500-square-foot NJ home for a hefty $3.8 million.
E! Online reports that money from the sale is going towards the creation of the couple's "dream home" in ritzy Franklin Lakes, NJ.
House Tour Tuesday—Ramona Singer's Hampton's Home
Dinner party ghosts
melissa joe gorga house new jersey
The home they've sold looks pretty dreamy to me, but then again, I'm no Housewife.
Here's what the new owner gets to enjoy (aside from the ghosts of dinner parties gone wrong's past).
The outside of the six-bedroom, seven-bathroom mansion is majestic with perfect landscaping and grand windows.
House Tour Tuesday—Phaedra Parks Palatial Atlanta Home
Sweeping staircases
melissa joe gorga house new jersey
After you've parked your car in the garage big enough to hold three, step inside to admire two sweeping staircases in the main marble-floored foyer leading to the spectacular second floor.
The kitchen is modern, yet comfortable, with a large middle island and plenty of cupboards and room for the family to cook and congregate.
Dine in the elegant dining room decked out in neutral shades with luxe seating and rich carpets.
House Tour Tuesday—RHOC Shannon Beador's $12.9 Million Mansion
Fireplaces galore
melissa joe gorga house new jersey
There are four fireplaces throughout the home to keep you warm at night if you don't have a mate quite as affectionate as Joe.
The master bathroom is spectacular, fit for a Housewife who wants to look as good while "On Display" as Melissa.
All the bedrooms are better than you'd find at the finest hotels and decorated to perfection.
There's even a movie viewing room (or catch up on reruns of RHONJ on a giant screen).
House Tour Tuesday—A Sag Harbor Home Fit for A Countess/Housewife
Gold, gold, more gold
melissa joe gorga house new jersey
Spend time in the oversized family room with large windowed doors, marble flooring, and beautiful mirrors.
There's even 14 carat gold molding throughout the place.
Zillow considers the home "European Influenced" but gold plating sounds more Jersey than Germany.
House Tour Tuesday—Yolanda Foster's Luxurious LA Condo
Want to see some of this amazing abode for yourself?
See the photo tour below, photos courtesy of Zillow—and check out other stars' fabulous homes here