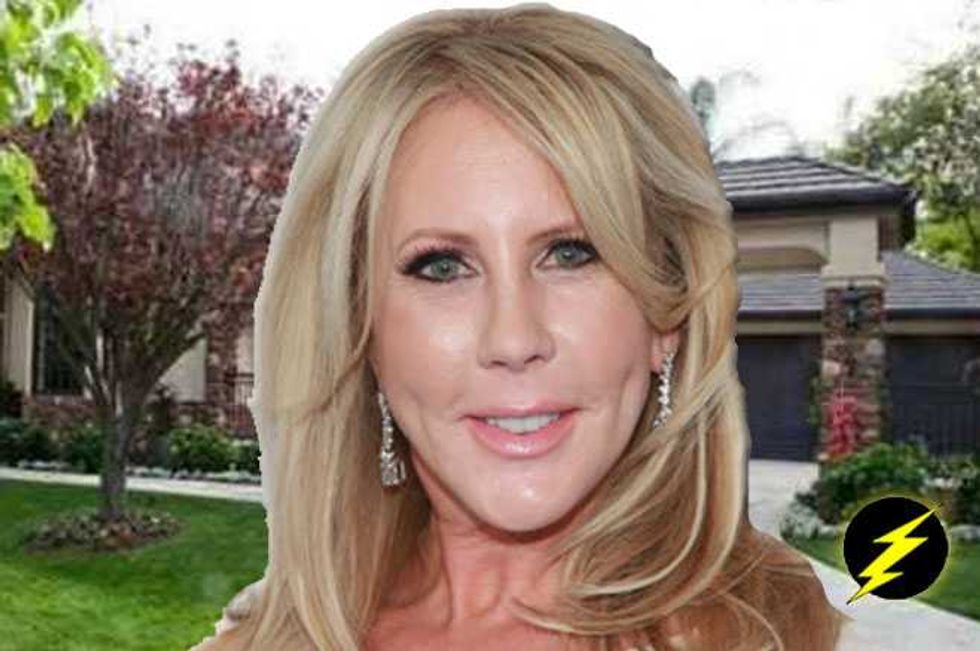 vicki gunvalson house orange county
Real Housewife Vicki Gunvalson of Orange County, CA is a brassy broad with a big mouth and an even bigger bank account. Her financial fortune is evident by her $2.899 million Mediterranean-style home she's currently listing for sale as per Zillow.
The 5-bedroom, 6-bathroom home is located in Coto De Caza, CA (say that 3 times fast) and was recently fully redecorated by the outspoken grandma and Bravo reality star. If you're interested in living where Gunvalson got famous, then you're in luck, as long as you've got the loot. Here's what the OC gal's posh pad has to offer…
House Tour Tuesday—A Sag Harbor Home Fit for A Countess/Housewife
The extravagant home is secure in a gated community, as per Zillow, and has loads of space for family and friends to stop by and enjoy the home's various rooms and décor. The front of the home is sprawling and inviting, with well-groomed greenery and a unique entranceway.
Inside, the main foyer is open and airy, with a large staircase and arched entryways to other rooms of the first floor. The dining and living room areas are decked neutral shades with luxe furniture and decorations, with lots of room for entertaining and whooping it up, just as the vivacious Vicki would.
House Tour Tuesday—Kanye West And Kim Kardashian's $20Mill Mega Mansion
The master bedroom is comfy and roomy with a master bath to match. The ceiling is vaulted and the bed is huge. Hopefully it comes with the purchase. Unless the thought of Brooks grosses you out.
Outside, there's a huge pool, a waterfall, and a gorgeous patio with a must-have-if-you-are-a-Real-Housewife bar. The grounds are well-maintained all around the property and it's evident that Vicki took great care of the place.
House Tour Tuesday—Yolanda Foster's Luxurious LA Condo
Want to take a tour of the home for yourself? The buyer will be one lucky son-of-a-Gunvalson, as this place is sublime!
Photos courtesy of Zillow.
vicki gunvalson house orange county

vicki gunvalson house orange county