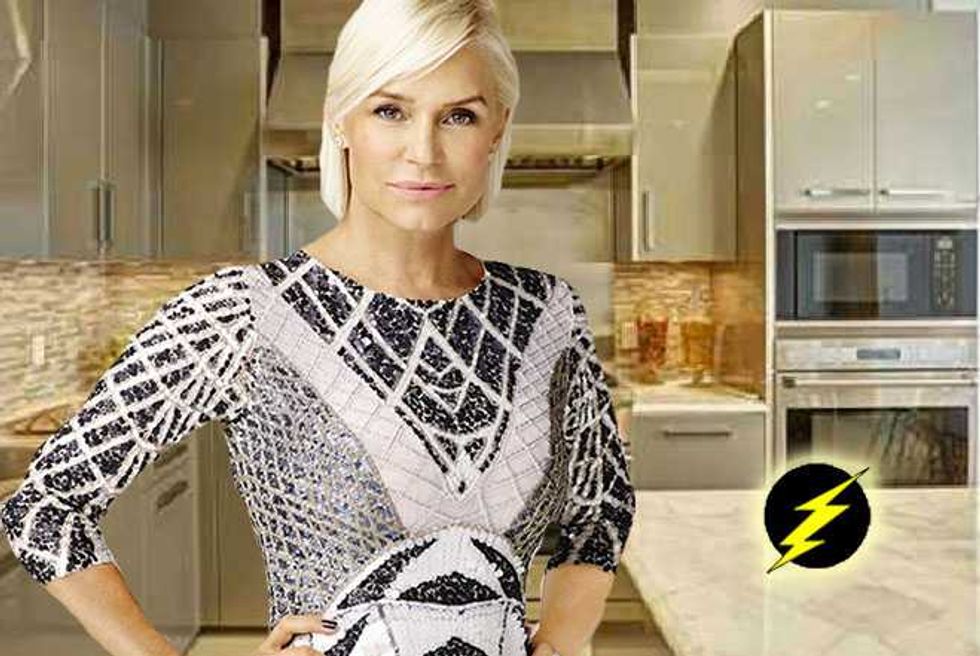 yolanda foster la condo House Tour Tuesday—Yolanda Foster's Luxurious LA Condo
From her ongoing battle with Lyme disease to her shocking split with music maker David Foster, Yolanda Foster has had quite a lot going on recently.
The Real Housewives of Beverly Hills star recently moved out of the sprawling 12,000 sq. ft. mansion she shared with David and moved into something much smaller—a nearly 4,000 sq. ft. condo at The Carlyle Residences in Los Angeles according to Zillow.
House Tour Tuesday—Kanye West And Kim Kardashian's $20Mill Mega Mansion
Let's not kid ourselves though, 4,000 sq. ft. is pretty darn big. People states that Yolanda paid $4.59 million for the pad.
Here's what Yolanda's new place is like…
The condo's got 3 bedrooms and 3 ½ bathrooms. Works for when her gorgeous kids, including supermodel Gigi Hadid come over for a night with mom (if their crazy schedules allow for that).
The kitchen is covered in luxe white marble with a huge island and plenty of state-of-the-art appliances. The dining area is modern with classic touches with a huge window overlooking the city.
House Tour Tuesday—Beyonce and Jay Z's New Orleans Mansion
The master bedroom overlooks the city as well, with floor-to-ceiling windows and minimalistic décor.
Yolanda's closet is a walk-in (naturally) with wood floors and glass doors to display her designer couture. The master bathroom is fit for a queen/Housewife with an elaborate makeup area and a deep, relaxing tub, which Yolanda surely needs to sink into right now.
Looking At 17-Year-Old Kylie Jenner's $2.7 Mil House Can Seriously Fuck Your Zen Up
The condo has a gym, pool, and communal lounge for all occupants, so we wonder if Yolanda will replace her Real Housewives friends for some new ones closer by.
We'll have to tune into Bravo to find out. You go Yo!
Take a tour of the condo below—and check out other stars' fabulous homes here
yolanda foster la condo
The chair looks comfy for Yolanda. Take a seat girl and stop living with all the Bravo drama.

Yolanda Hadid's Miraculous Post Divorce Lyme Disease Recovery Continues...