Frontpage Popular News
VIRAL | The host may be drawing controversy, but that's the way his fans like it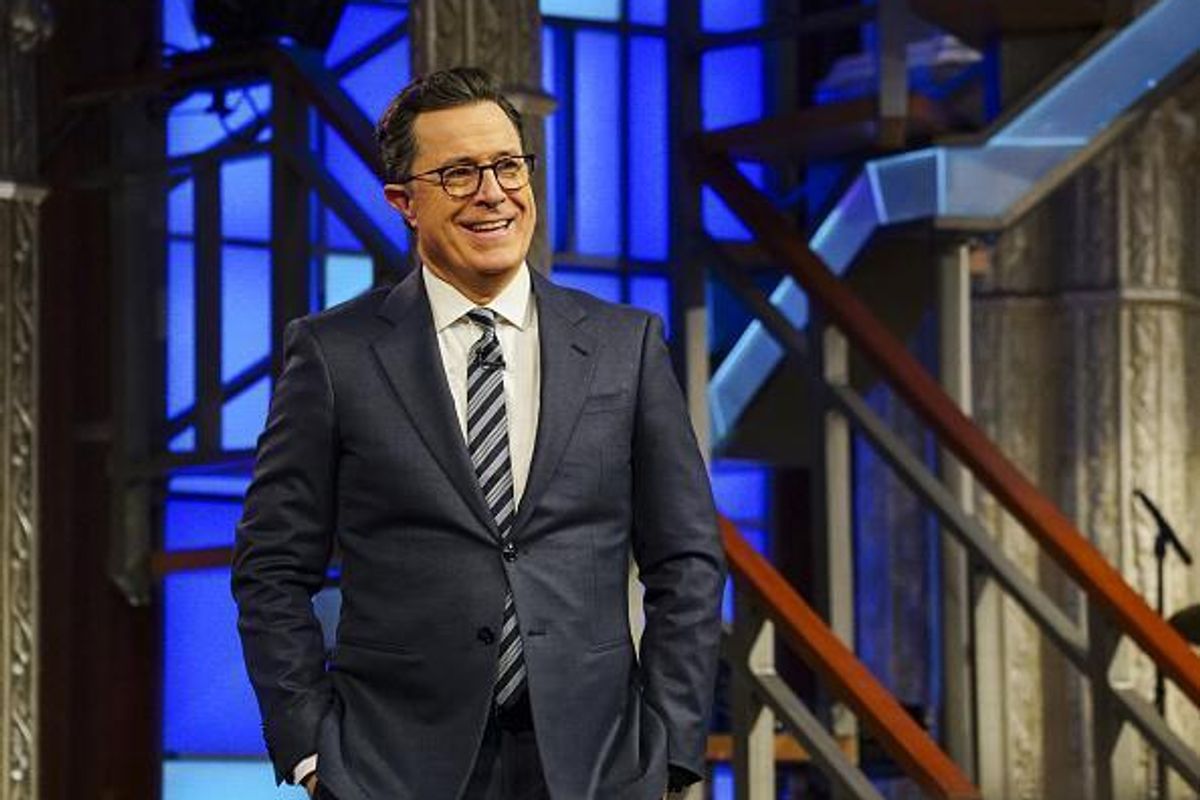 CBS Photo Archive- Getty Images
Despite the hashtag, Stephen Colbert remains at the top of the late night world by playing to his strengths.
I think we can all agree it's been a bit of a strange week for Stephen Colbert. The late night host found himself at the center of an internet controversy when his monologue on May 1st culminated in a tirade of comedic insults against President Trump. The language Colbert used left many on the political right-wing calling for the host to be punished, popularizing the hashtag #FireColbert and leading to [inaccurate] reports that the FCC would be investigating him. After a week like that, you'd think things would be all doom and gloom at the Late Show's midtown home. But after today's ratings revealed that not only did the show remain the most watched late night program, but the controversy gave the series a 12% bump in viewership, I'd guess they probably have no complaints.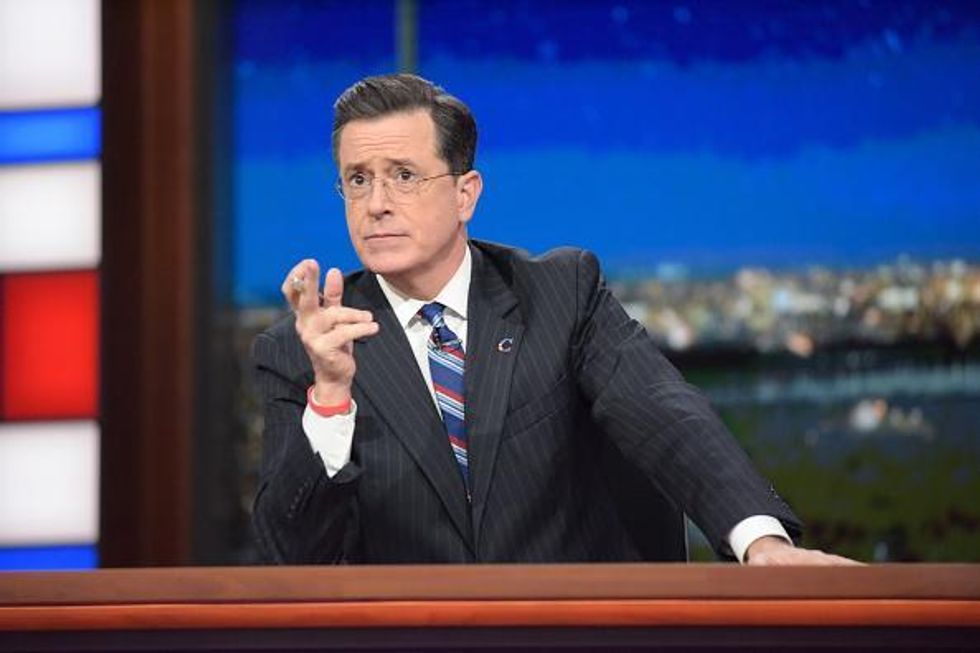 CBS Photo Archive- Getty Images
That's right, thanks to #FireColbert the series averaged 3.06 million viewers, over 400,000 more than The Tonight Show, Colbert's biggest victory over Jimmy Fallon yet. For those wondering how this might've occurred, it's important to remember that those tweeting against Colbert were likely never tuning into the left-leaning program anyway. What it did instead was motivate Colbert's following to come out and support the host as well draw curious viewers to see what all the fuss was about.
More than just getting a boost in viewer awareness thanks to the controversy, it also helped reaffirm Colbert's reputation as a "bad boy of political comedy". After making his name mercilessly skewering the Republican Party through his satirical portrayal of a Bill O'Reilly-like pundit on The Colbert Report, many feared in the first few months of Colbert's Late Show transition that the pressures of network TV cost him his edge. But by continuing to mock the Trump administration, Colbert has revitalized himself by giving viewers the whip-smart political humor that got him the job in the first place.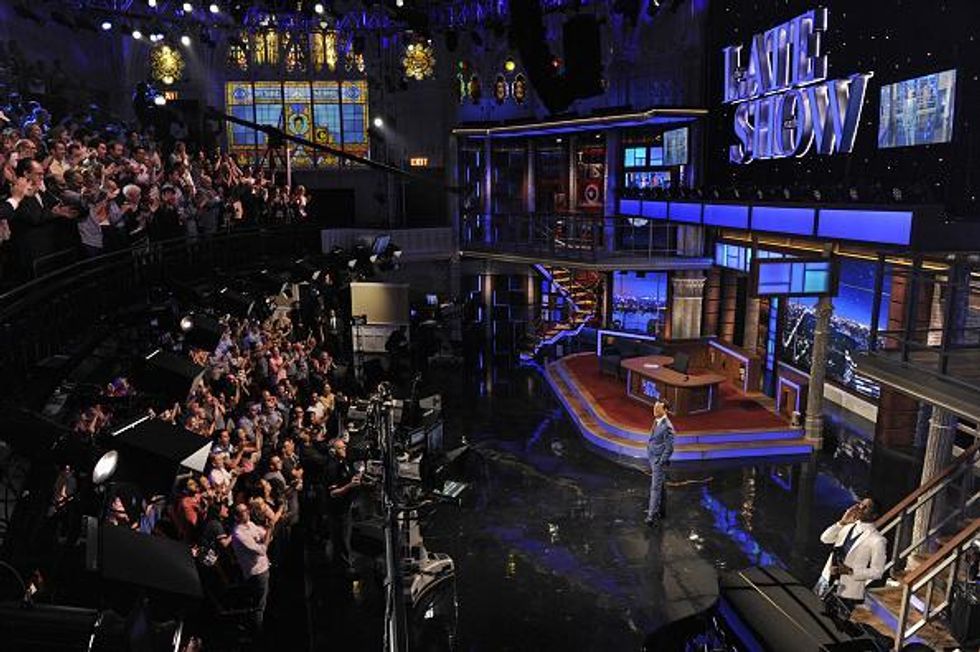 CBS Photo Archive- Getty Images
It's also likely no accident Colbert opted last night to hold a de facto Daily Show reunion as he was joined not only by one-time mentor Jon Stewart, but fellow alums Ed Helms, Samantha Bee, John Oliver, and Rob Corddry. Together the crew swapped stories of their Comedy Central days, while Stewart himself even gave Colbert some light-hearted ribbing over his "potty mouth". But more than anything it was Colbert going back to his roots and affirming to viewers this was the same host who gave one of the most unflinchingly brutal White House Correspondents Dinner performances in recent memory. While the current administration and its supporters may not like it, this is the version that viewers want. Look no further than Jimmy Fallon, who's seen himself fall to second banana in the ratings by remaining largely politically neutral on his Tonight Show.
Still, as Colbert closes in on his second full year at CBS, it will be important to see how The Late Show continues to develop. While Colbert may be back in vintage form, with ever volatile nature of our current political landscape who knows what impact his criticism may have. Still, in the meantime no matter what starts trending on Twitter next, expect Colbert to still be on the airwaves preparing to satirize it as only he can.