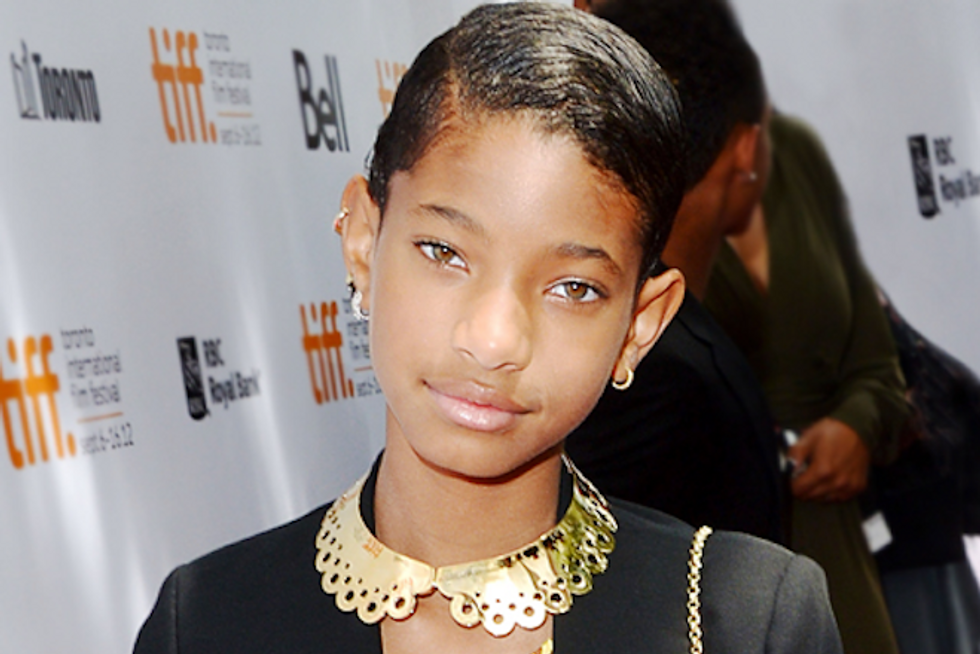 Hair-whipping 21st century girl Willow Smith is making headlines today after a picture was posted of her with a shirtless Moises Arias, who played Rico on Hannah Montana. Also, she is 13. And he's 20. And they're on a bed.
Sure, they're not doing anything explicitly salacious, but that doesn't mean it's not causing a stir. The word "perverted" is being tossed around, while some feel it's perfectly innocent.
Will Smith, Successful Marriage Or Living Hell?
The real question—How does papa Will Smith feel about it? Quoth the Fresh Prince, "It's an expression of art." Yeah, that black-and-white filter really demonstrates an artistic flair.
How do YOU feel?