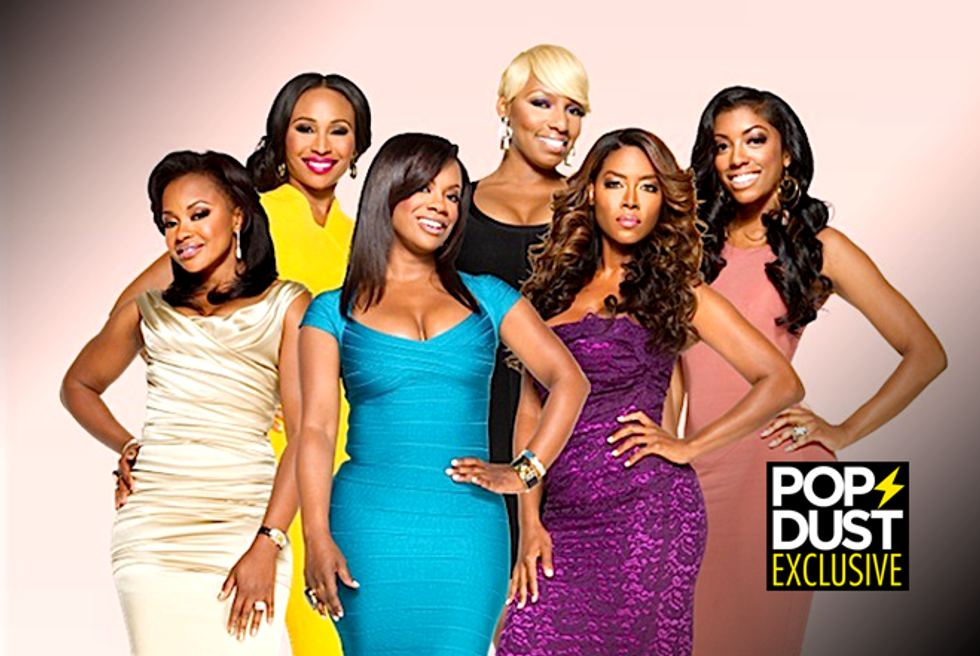 real housewives atlanta plastic surgery
The Real Housewives always look camera ready but how much help have they had?
Esteemed cosmetic surgeon Dr. Gregory C. Roche, previously weighed in on the Beverly Hills Housewives—giving his expert opinion on who's had what done.
How Real Are The Kardashians? Kendall Jenner Plastic Surgery Exegesis
Renown plastic surgeon, Dr. Anthony Youn, weighed in on the Real Housewives of Orange County—speculating on who has had a little work done and who is au natural.
Then, respected dermatologist, Dr. Ben Behnam, offered up his professional insight on what the ladies from the  Real Housewives of New Jersey have had done.
Pumping Up The Kardashians Plastic Surgery Time Lapse Videos Are Awesome
And, now it's the turn of leading New York based plastic surgeon, Dr. Robert Tornambe to cast his eye over the Real Housewives of Atlanta.
Dr. Tornambe, who has not treated any of the Big Peach Housewives, examined before and after photos of each woman before weighing in with his profession opinion.
A dramatic transformation for this lady! An excellent choice of hair color and expert eyebrow shaping alone has done wonders for Kim.
How Real Are The Housewives? RHOM Plastic Surgery Exegesis
I believe that she has also had a mini facelift, upper eyelid lift and nasal refinement to complete this extreme but very pleasant makeover.
It appears that Porsha has had a rhinoplasty to refine her nose to compliment her pretty face.
How Real Are The Housewives? RHONY Plastic Surgery Exegesis
I believe that she also had a breast augmentation to match her body type with implants that are not too big, keeping everybody wondering, "did she or didn't she?"
It also looks like she stopped having her lips overly plumped with fillers, trading her previous trout pout, for natural, full lovely lips.
Pretty lady. I suspect that Cynthia has had a nose job, nicely done, although her previous nose was not unattractive.
How Real Are The Housewives? RHONJ Plastic Surgery Exegesis
She may have also had liposuction of her jawline, which helps to define her delicate and pretty facial features. It looks like accurately placed Botox to her forehead has raised her eyebrows just enough.
This is a nice example of conservative cosmetic procedures achieving a natural lovely result in a lady that looked pretty darn good prior.
I believe that Kandi has had a rhinoplasty, which nicely refined her nasal tip and narrowed the bridge of her nose to compliment the rest of her attractive face.
How Real Are The Housewives? RHOC Plastic Surgery Exegesis
A touch of Botox to the forehead appears to have been the finishing touch.
Kenya may have had a "tip rhinoplasty" to refine her nasal tip and a filler, like Juvederm, to her mid face to blunt her previously deep smile lines.
How Real Are The Housewives? RHOBH Plastic Surgery Exegesis
These small tweaks have provided added elegance to an already very attractive face.
I suspect that Nene has undergone an upper eyelid lift to address her previously sleepy bedroom eyes.
Woman Spends $50k On Plastic Surgery To Become Human Blow-Up Sex Doll
I also see evidence of a mini facelift, which has softened her mid face region nicely.
Botox to the forehead provided an attractive mini lift to her eyebrows.
In my opinion, Phaedra has undergone a conservative nose job to slightly narrow her nasal tip and bridge.
It appears that she has also had a breast augmentation, or she is wearing a turbo-charged push-up bra!
To find out more about Dr. Robert Tornambe  visit his website here
For more entertainment, world, music and pop culture updates and news, follow Max Page on Twitter