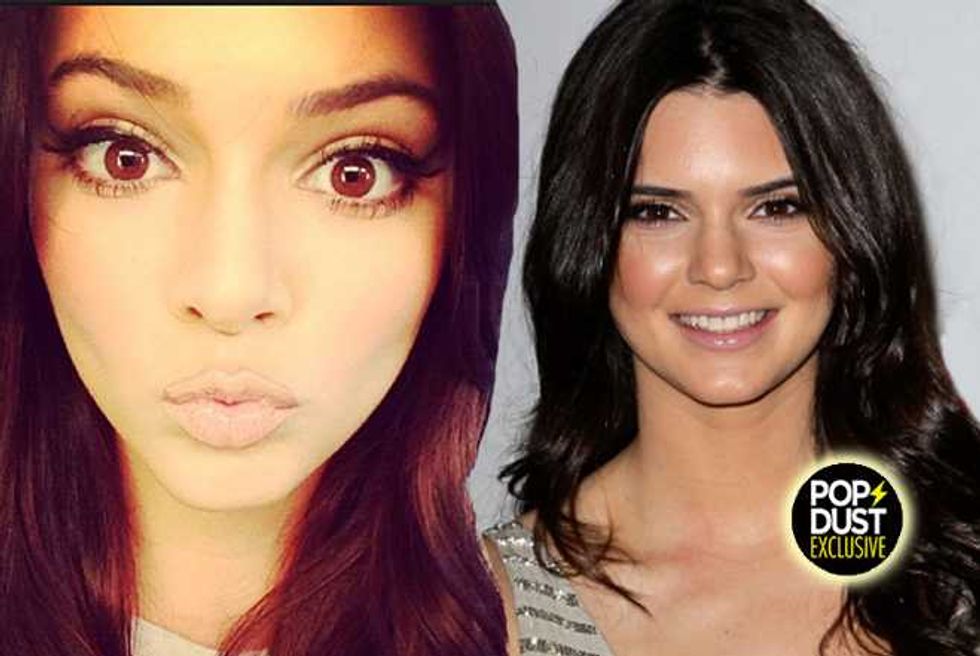 kendall jenner plastic surgery
Kylie, Kim, Kourtney, Kris, Khloe, and Caitlyn aren't the only Kardashian/Jenners who have enjoyed a few nips tucks.
Look closely—Kendall's appearance has changed significantly as well.
Kris Jenner Thinks Kylie's Bondage Sex Doll Bare Ass Photos Are 'Beautiful'
The results have been fantastic, and she has landed modeling contracts with Estee Lauder, Calvin Klein, and even has Orlando Bloom begging for her phone number!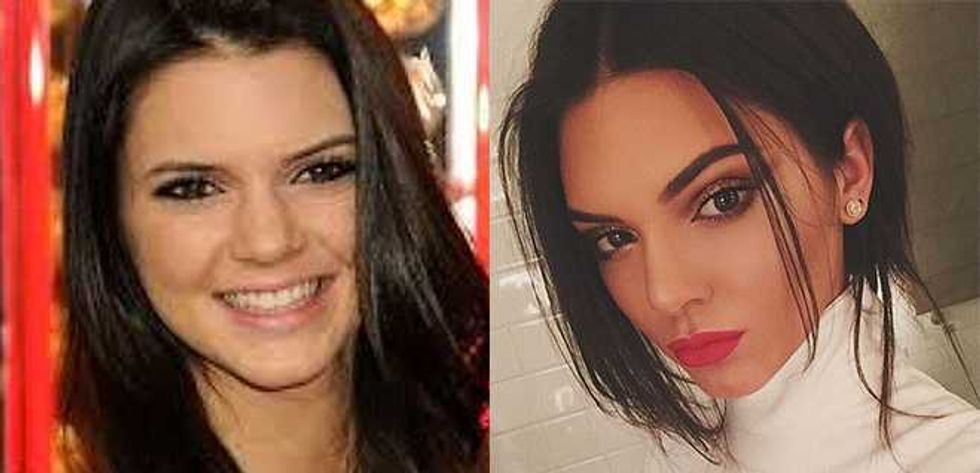 Kendall Jenner—Before (left) and after (right)
It's true!
The 38-year-old Pirates of the Caribbean star made a plea for Kendall's digits during Friday's BAFTA Britannia Awards, where he received the Britannia Humanitarian award for his work with UNICEF, USA Today reports.
How Real Are The Housewives? RHONY Plastic Surgery Exegesis
Robert Downey Jr. introduced him as a good person "when he's not swinging at Justin Bieber or dating Kendall Jenner."
"I actually did not connect with Justin Bieber," Bloom replied, before adding, "I don't know Kendall Jenner. But if you have her number, I'd be interested."
How Real Are The Housewives? RHONJ Plastic Surgery Exegesis
So, are Kendall's model looks plastic fantastic, or au naturel? Renown plastic surgeon, Dr. Anthony Youn weighs in, exclusively for Popdust.
"Like her sister, Kendall appears to have had her lips plumped, likely with an injectable filler like Juvederm.," Dr. Youn opines. "They look good! I'd say they're not too big but not too small."
How Real Are The Housewives? RHOC Plastic Surgery Exegesis
There's no doubting Kendall's nose looks significantly more refined too—perhaps the Kardashian family has a group deal when it comes to rhinoplasty?
Whatever she has had done, there's no doubting it's subtle—in fact, no-one seemed to notice! Unlike her younger sister's transformation.
How Real Are The Housewives? RHOA Plastic Surgery Exegesis
All of a sudden, Kylie Jenner went from being the forgotten sister to the hottest and most bankable Kardashian. Jenner. Whatever.
The then 16-year-old high school junior went under the needle and inflated her lips to cartoonish proportions. The result? Smokin' hot, and like a dark horse, she and her voluptuous pout quickly overshadowed her older sister, Kendall, who was once the favored sister to eclipse Kim and become the reigning queen of reality TV's first family.
How Real Are The Housewives? RHOBH Plastic Surgery Exegesis
But that's not all she and her lips overshadowed. Kylie went so big and so dramatic that no one seemed to notice Kendall had submitted to the needle as well, albeit not to the degree her little sister did.
So while Kendall was off in New York City launching what has shaped up to be a brilliant modeling career, Kylie was back home in Los Angeles defending her new look.
How Real Are The Housewives? RHOM Plastic Surgery Exegesis
But, she wasn't so keen on revealing all her beauty secrets and initially insisted her new look was from "overdrawn" lip liner and sticking her lips into a Coke bottle to make them swell, in what later became known as "The Kylie Jenner Lip Challenge."
However, make no mistake, Kendall would likely not be doing her little turn on the cat walk without a little help from what has become the very best friend of the Kardashian/Jenner clan—a needle and a scalpel.