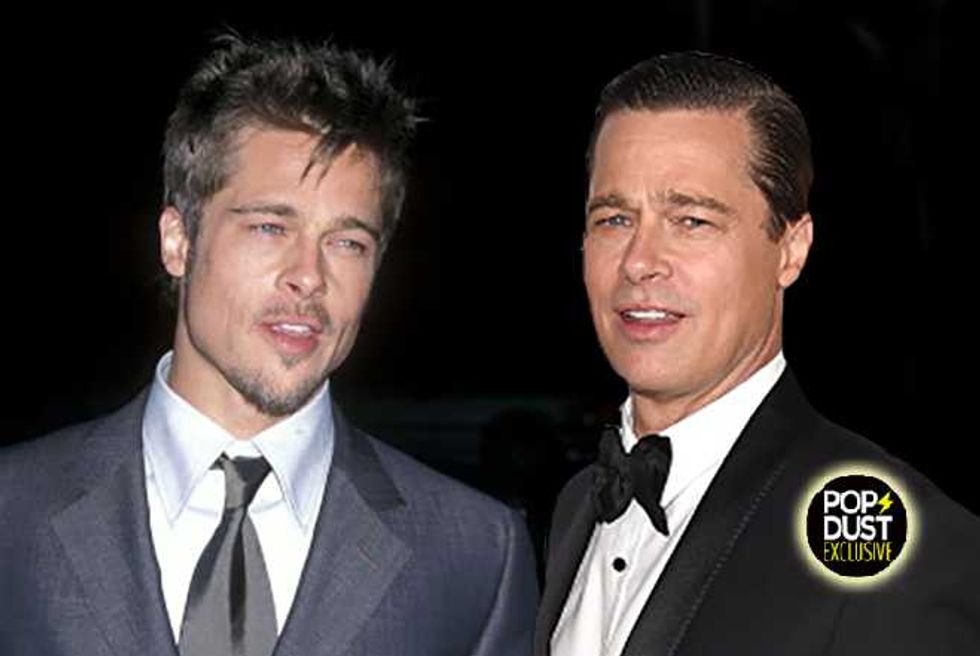 brad pitt plastic surgery
Brad Pitt is a real life Benjamin Button!
He turned 52 in December and his forehead is smoother than a Kardashians'.
Recent photos of the aging father show him looking fit enough for Fight Club.
How Real Are The Kardashians—Kim—Plastic Fantastic or Au Naturel?
First rule of plastic surgery... brad pitt plastic surgery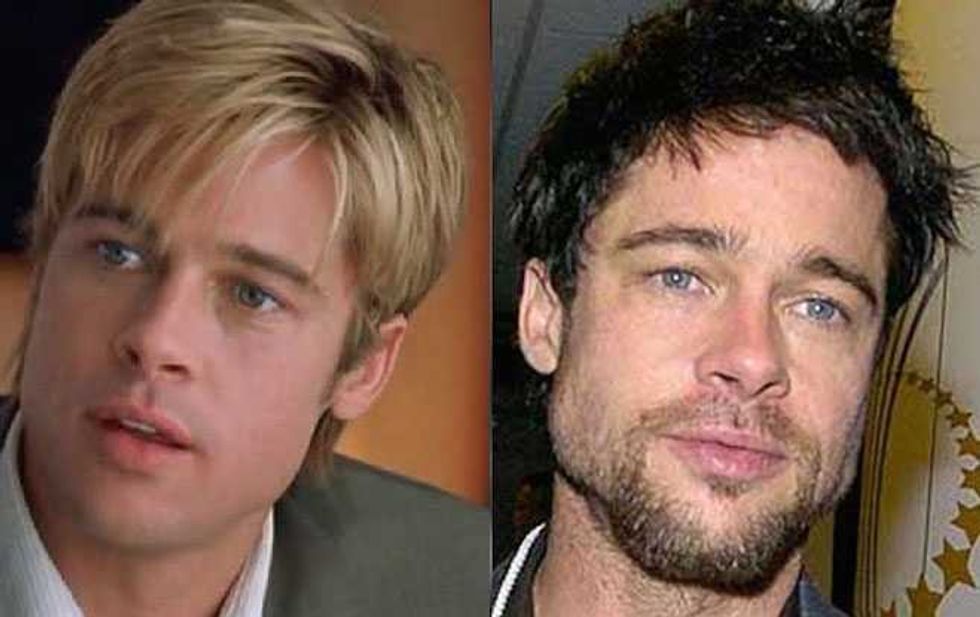 (LEFT) Brad Pitt in 1998 (RIGHT) Brad Pitt in 2016
So what gives?
Is it good genes, or good docs? brad pitt plastic surgery
How Real Are The Kardashians? Kourtney Plastic Surgery Exegesis
We obviously know the Mr. and Mrs. Smith star won the genetic lottery, but Popdust strongly suspects Brad may be enlisting some profession help, now that he is past the half century mark.
New York based board certified Plastic Surgeon Robert Tornambe whole-heartedly concurs
How Real Are The Kardashians? Kris Jenner Plastic Surgery Exegesis
He tells Popdust exclusively: brad pitt plastic surgery
I can't comment on him undergoing a mini-facelift from recent photos, especially with the beard, but growing a beard after surgery is a common ploy for men to hide early, noticeable scars. I do think he has had Botox around the forehead, and when done well, as in Brad's case, a gentle lifting of the lateral brow is achieved.
I don't see signs of fillers, and the lips don't look any bigger to me.
If anything his mid-face and cheeks look somewhat sunken from weight loss, or middle age is starting the deflation process of the face commonly seen as we age, making fillers as popular as they are.
How Real Are The Housewives? RHOA Plastic Surgery Exegesis
Celebrity board-certified Beverly Hills plastic surgeon Dr. Randal Haworth, however, is pretty sure some fillers were used.
He tells Popdust exclusively: brad pitt plastic surgery
Unfortunately no one is spared from aging including Brad Pitt and Angelina Jolie. To me it looks like he's opted for conventional non-surgical methods including Botox (notice the smoothness of his forehead and the absent "11" lines).
And fillers to restore volume in his cheeks, eyelid hollows, and diminish his smile lines.
His once noticeable acne scars are noticeably imperceptible now (no pun intended).