Aliens, romance, punk-aesthetic: John Cameron Mitchell's latest really does have something for everyone, except maybe the critics at Cannes.
Being called the biggest "dud" at the 2017 Cannes Film Festival by some, "How to Talk to Girls at Parties" brings Elle Fanning and Nicole Kidman together in their second film of the festival to retell a classic Neil Gaiman story on screen (and by retell, I mean almost entirely adapt and expand).
Enn (a brilliant newcomer in Alex Sharp) and his friends are part of the punk-movement in England, but the awkward side of it. They have created their own zine and are perpetually trying to start their own band, that is when they aren't working on trying to form relationships with girls — hence the film's title. One evening, they stumble into what they believe to be a house party. It's actually the temporary house for a number of alien colonies on their annual trip to earth.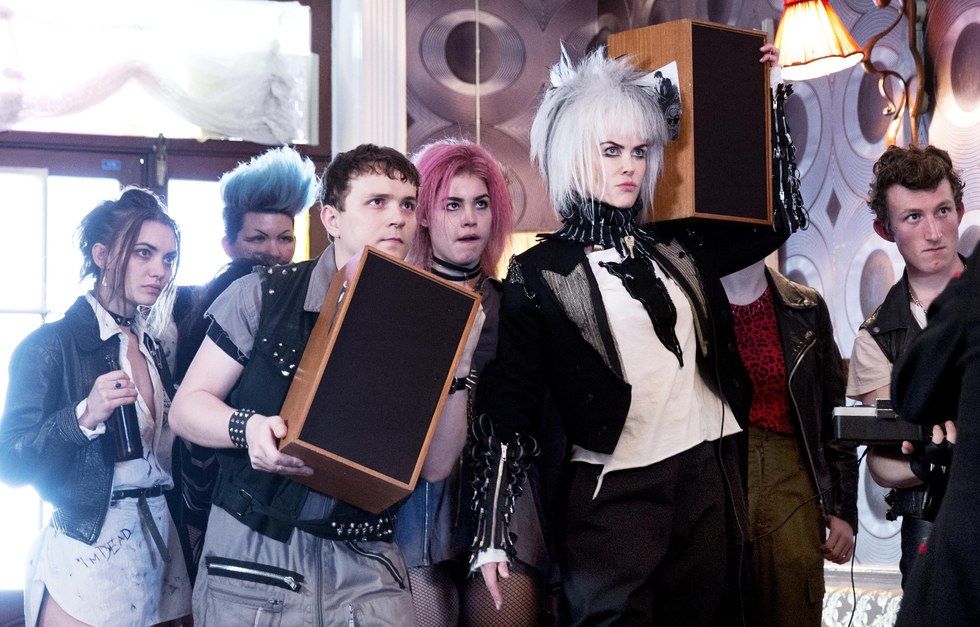 COURTESY OF THE CANNES FILM FESTIVAL
Here, Enn meets Zan (Fanning), an alien not so thrilled with the restrictions of her colony. The two become rapidly smitten with one another. They even develop the same love of the punk scene together. However, complications arise when Zan is being forced back to her colony in order to save the dying species of aliens — something Enn and his friends mistake for a dangerous cult and employ their punk allies to help destroy (enter Kidman as the fierce leader of the punk music venue, Queen Boadicea).
This film is not a favorite of Cannes audiences for the reason that it is not doing anything grand or innovative. It fits in the mold of Mitchell's past projects such as "Hedwig and the Angry Inch" with its elaborate exterior, making many feel disappointed in having waited seven years for Mitchell's return to big-screen directing. Critics have also felt that it is too complicated to follow. Given the amount of confusing work I watched this year, those comments feel laughable.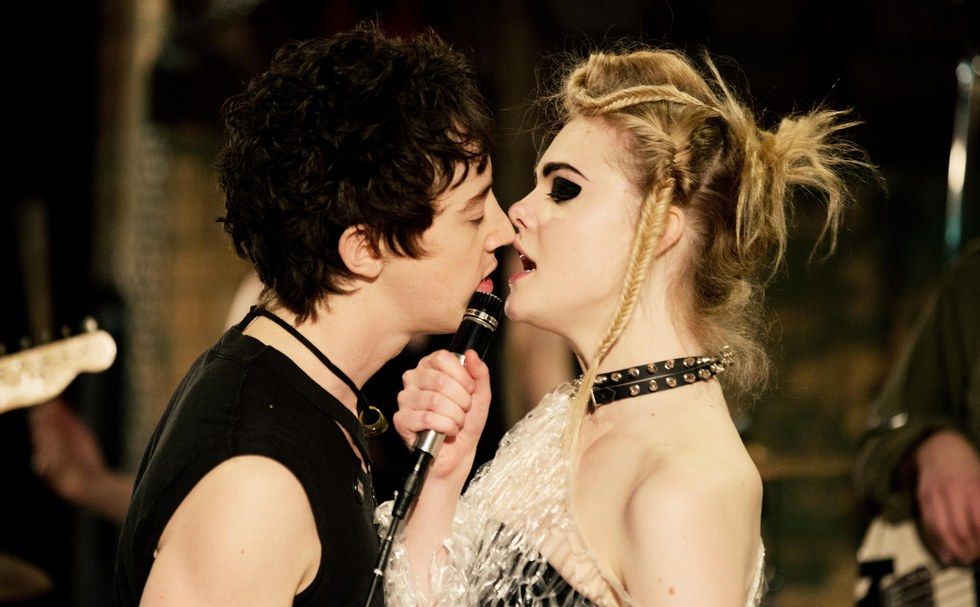 COURTESY OF THE CANNES FILM FESTIVAL
Move beyond flashy exteriors and "How to Talk to Girls" is interested in showing us how we fall in love. Mitchell beautifully depicts this is numerous scenes between Zan and Enn, from their flubbed first kisses to their gallivanting around the rainy U.K. town, stealing bikes and throwing things at walls for fun. It's blurry and nervous, and set to an appropriate-charged punk soundtrack background. It makes you feel in the way some of the open-spaces in other Cannes selections cannot. And despite the fact the characters and neither from the same time period, nor the same planet, as audiences, it still connects with us.
These feelings culminate in the final scene of the film, where Enn becomes a successful sci-fi writer (a la Neil Gaiman), and twenty years down the line is able to reconnect with the "children" he created with Zan when they visit earth — in this world, aliens become pregnant when they simply fall in love, and then start new colonies. Although Zan can never return, she sent their offspring with her regards, including one named after Enn. The smile on Sharp's face will mimic yours, that is, if you have a heart to melt.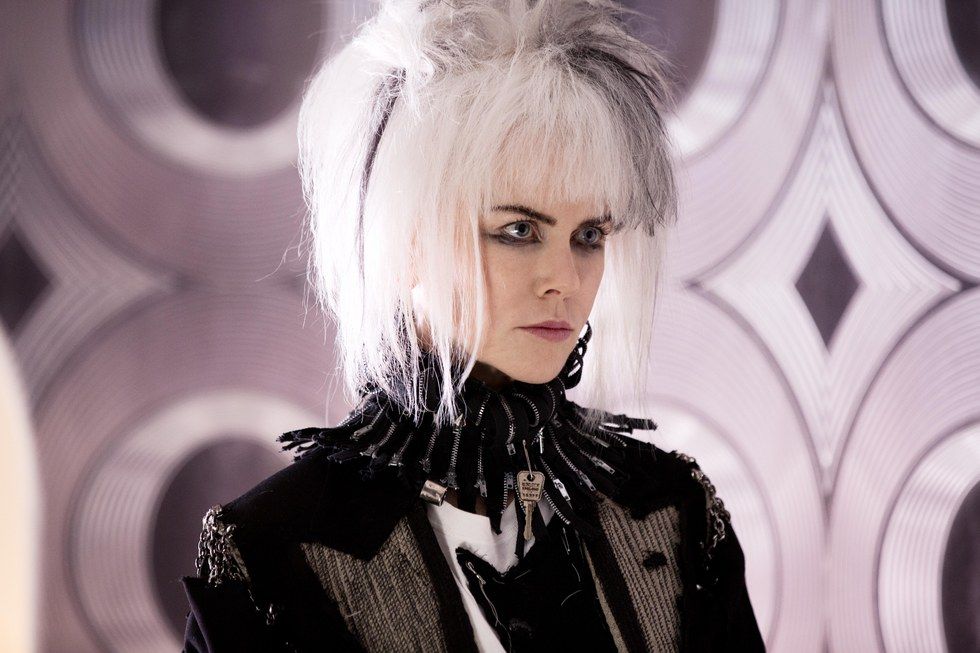 COURTESY OF THE CANNES FILM FESTIVAL
Beyond its bold hair and makeup, outrageous costumes, and odd alien premise, "How to Talk to Girls" works because of its ability to speak to a concern that all people face, apparently both in and out of the human world: the feeling of connecting with someone intensely, and the fear of having to give that up. It's tackling love in the face of adversity. It's discussing what it means to be different and sometimes that's okay. Simply because it is doing it louder and with more overt feeling that many of the other films at Cannes should not discredit the body of the work as a whole.
It's worth remembering here that the filmgoers at Cannes spend two weeks looking for something very specific, but moviegoers year-round are usually out for something more universal: the ability to feel something. "How to Talk to Girls at Parties" will leave you with that, undoubtedly, starting with a tingling in your toes and going up to a warmth in your heart.
A24 is already planning a U.S. distribution of the film for later this year, ensuring there will be some life for "How to Talk to Girls" after France. I suggest you take a date and enjoy when it arrives in a galaxy near you.
A complete list of films that screened Out of Competition at the Cannes Film Festival is available on the festival's website, as is a photo call with the team behind "How to Talk to Girls at Parties."
---
Rachel A.G. Gilman is a writer, a radio producer, and probably the girl wearing the Kinks shirt. Follow her on Twitter.