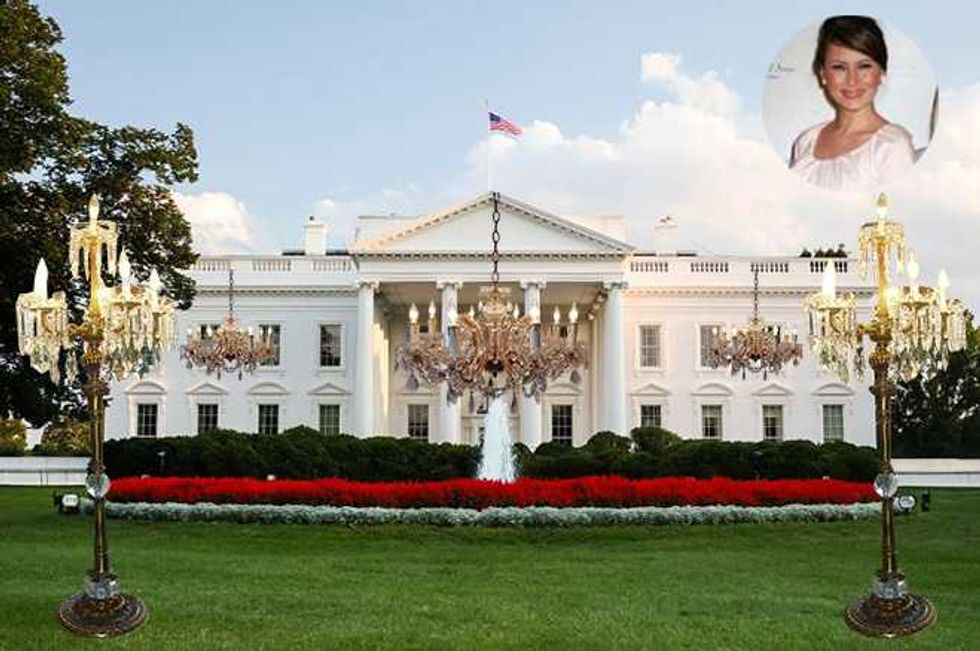 Putting aside our dread of the Presidential race to come, let's focus on the many ways that First Lady Melania Trump would trick out the White House!
Renowned like her husband Donald for unparalleled classiness, Melania Trump also has the advantage of architecture study at the uggabuggablabla university of Slovenia.
Remember also that she is a well-known jewelry designer who sold her wares on QVC.
So, we're not talking about a novice here. We can tell by the way she has decorated the Trump homes that she knows the meaning of glamor and luxury.
One hopes that as First Lady, she will bring the same penchant for gilded furniture and crystal chandeliers to the White house, with an emphasis on faux antiques and garish throw pillows.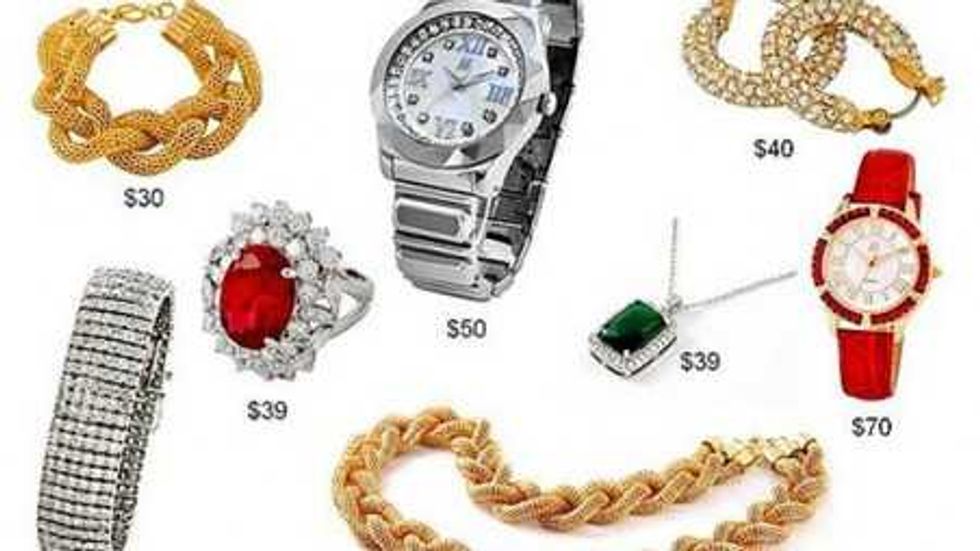 Melania's sensibility is made clear in her discussion of her jewelry line.
Women love what I design, because it is luxury at an affordable price; all the pieces are under $200. I have always loved fashion, beauty and art and am involved with all aspects of the collection.

I want to offer women the opportunity to be stylish and buy something they can have fun with, but something that they won't have to worry about money. The collection is made of the pieces I designed. They all have a story behind them. I can wear the pieces from my collection when I play with my son or when I drop him off at school or tennis or pick him up or if I go to the office for a business meeting.

The rings, bracelets, necklaces are very elegant and timeless. They could last for months and years ahead. Women could give them to their daughters.
I love that her products could last for MONTHS! In other words, they aren't disposable, like so much jewelry one sees on the market.
Melania is likely to throw herself into renovating the White House with all the dedication and vigor she brings to parenting. Here she is sharing her itinerary as a mother to poor little Barron Trump.
I get up in the morning, get him breakfast, get him ready for school, drop him off at school, then I work on my business. I pick him up, cook him lunch. It is a full time job, but I enjoy every minute of it. It is unconditional love.
Incredible! What a story.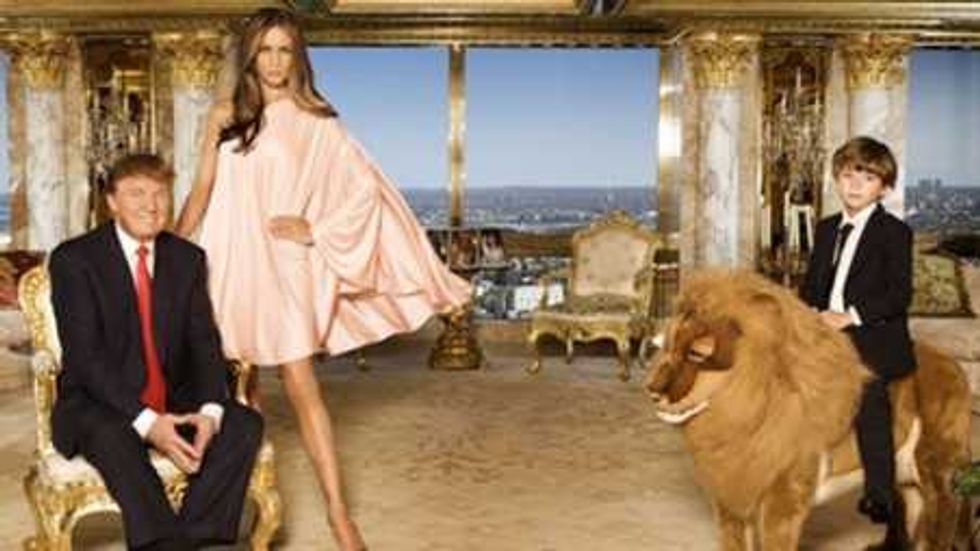 As President, Donald will probably be busy with making America great again, and winning bigly. He will be making tremendous deals all over the place and won't have much time for decorating.
Delegating to Melania the tough job of personalizing the White House will probably be the best decision of his Presidency.
I know that if any of us survive, we will think of the Presidential dwelling as The Trump House, long into the perilous and iffy future.