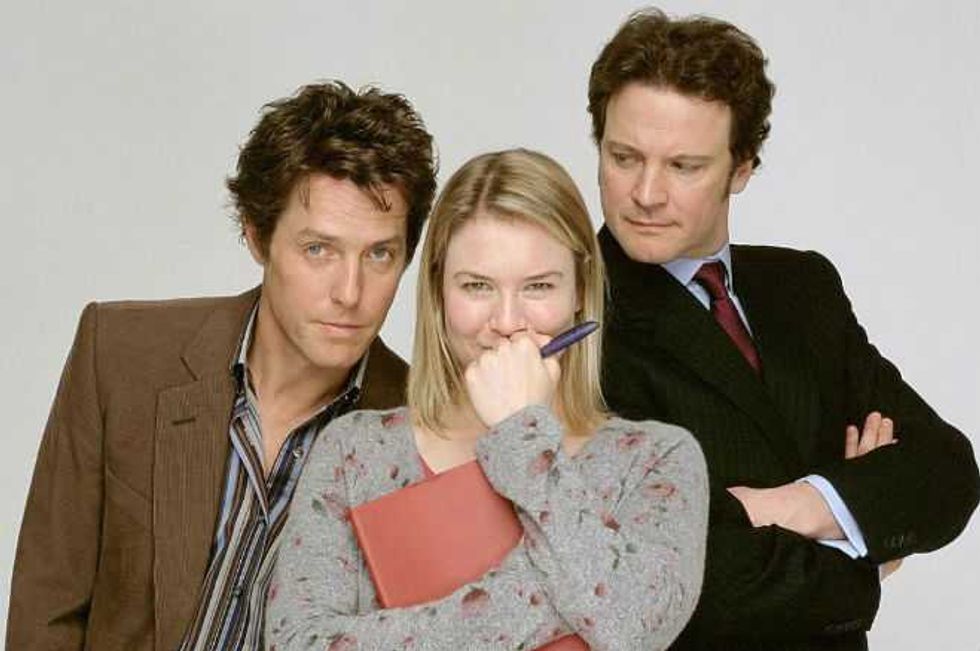 Hugh Grant has confirmed he is not reprising his role as sexy but naughty Daniel Cleaver in the third Bridget Jones movie.
The film is based on Helen Fielding's book Bridget Jones: Mad About the Boy, which drew mixed reviews but, in our humble opinion, was absolutely bloody fantastic.
It's even more of a pity because the Cleaver character really comes into his own in book three, and would have been amazing in the movie.
"The book's excellent, by the way, but the script is completely different—or the script as I last saw it a few years ago," Hugh said in a recent Free Radio interview. "And in the end I decided not to do it. But I think they are going to go ahead and do it without Daniel."
Here's the thing - the book only just came out, so maybe that script can be reworked to be truer to the third book? Either way, Hugh pretty much owns the Daniel Cleaver character and we can't imagine anyone else playing him. It's bad enough that Colin Firth will probably only appear in flashbacks!
Dear Helen Fielding and everyone else involved: Sort it out! Do NOT make another clusterfuck of a film like the terrible Edge Of Reason.
Thank you.