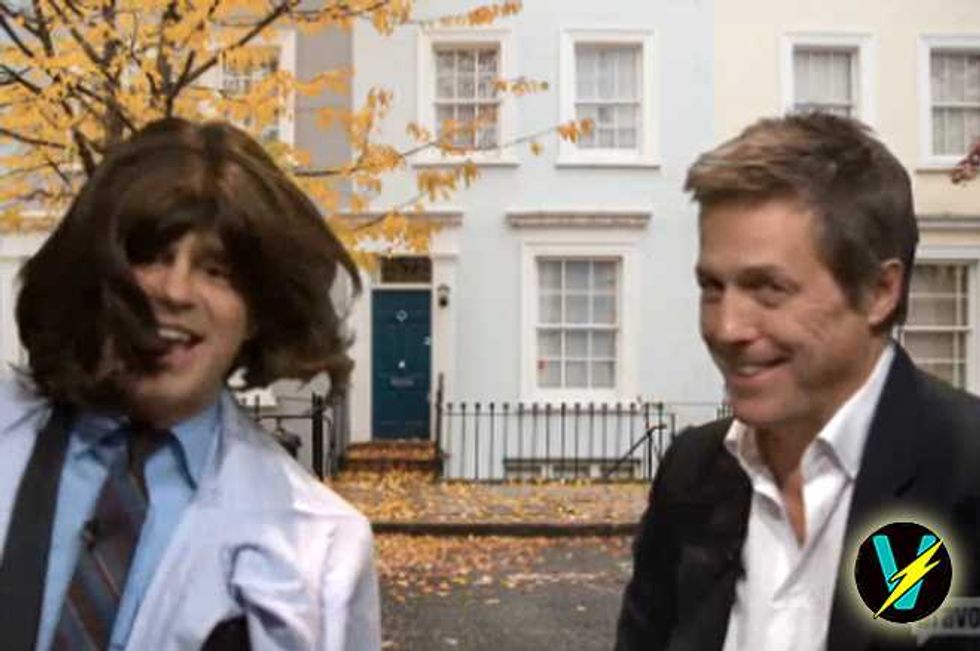 He may be a notoriously grumpy bastard, but Hugh Grant can still be a very good sport - as we saw on Watch What Happens Live last night.
Once again, that magician Andy Cohen has managed to convince another high-profile star to appear on his show and do something both ridiculous and awesome.
Apparently it's always been Andy's dream to star as the leading lady in a rom-com, so Hugh agreed to recreate the famous love speech from Notting Hill.
When asked if he still keeps in touch with his real leading lady Julia Roberts, Hugh said not so much.
"I mean, I would be, I suppose, but I've probably made too many jokes about the size of her mouth. She might hate me by now."
Oh, Hugh! In his defense, the film was made in 1999. That's 16 bloody years ago!