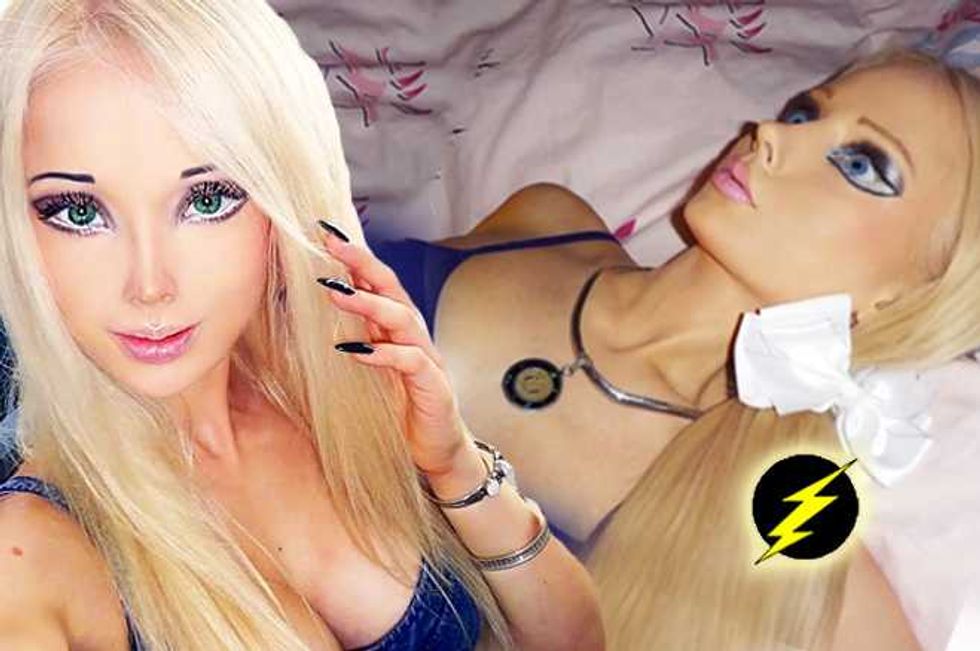 Human Barbie Valeria Lukyanova was hospitalized last week after two thugs attacked her outside her home in Odessa, Ukraine.
The 29-year-old model rose to fame due to her bizarre looks, and claims to have been the victim of a two year "hate campaign" before the attack on Halloween night.
Denying her injuries are the result of plastic surgery, Valeria gave pictures of her scars to MailOnline. In the photos, she is seen with horribly bloodied and bruised lips before being released from hospital on Nov 4.
"I came back home from a shop with bags and entered the door code when two men rushed from the dark and attacked me," Valeria said. "They said nothing and did not try to rob me. It happened in a flash, they hit me on the head, several times on my jaw, then one of them began strangling me."
According to the model, the two men ran away when a neighbor appeared.
"I don't know what would have happened," she said. "I feel a little better, but my jaw is still hurting badly. I have been on the strongest painkiller for four days, but still woke in the middle of the night from horrible pains."
We know not everyone is a fan of this woman but to attack someone like that and run away? What cowards!
Poor Valeria, get well soon!
Check out Popdust's gallery of fellow Human Barbie,16-year-old self-professed "ultimate vamp woman" Lolita Richi