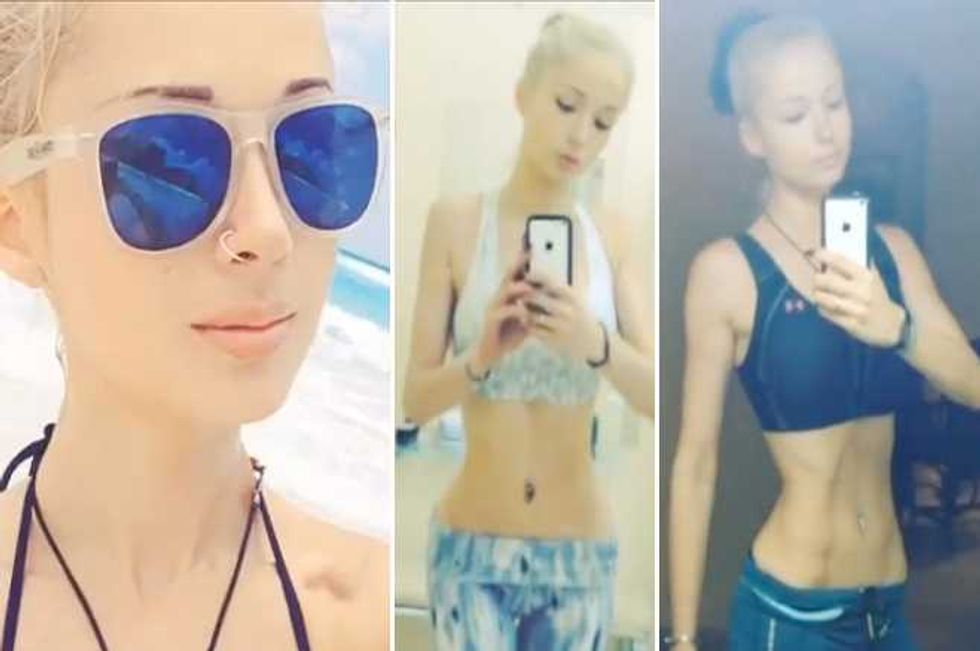 The Human Barbie has offered a peek inside her strange strange life by way of a bizarre video.
Seems Valeria Lukyanova is a little short on friends though as she films the whole thing as a selfie, following her every move at the gym, the beach, preening in front of the mirror.
As Popdust previously reported, the self-professed living doll has publicly denied undergoing plastic surgery, apart from breast implants—and vehemently denies multiple claims that she has had ribs surgically removed to make her waist smaller.
As for her drastically different before and after photos, The Barbs blames her haters for altering old photos in Photoshop! Cha. That totally happened. She swears that her appearance is the product of her diet, exercise, makeup and colored contact lenses alone….
While she used to consume nothing but liquids, Valeria has kicked it up a notch and is now "a Breatharian" subsisting—she claims—on nothing but breath and light.
When she's not driving around the Ukraine in a tiny plastic Corvette, Lukyanova is a teacher at the School of Out-of-Body Travel, which she describes as "an international school in which our instructors show students how to leave their physical body and travel in their spiritual body."