MUSIC
MUSIC | The folk-inspired group showcases electronic landscapes on their third major release
The group follows up a hit remix by Skrillex with the beautiful "Jewel in My Hands" and more.
Hundred Waters, the electronic group known for their work with Chance the Rapper and Skrillex, are back with a new, five-song EP titled Currency. From the sweeping, lovely "Jewel in My Hands" to the expansive sounds of "Everywhere," Currency shows off the group's passionate electronic expressions.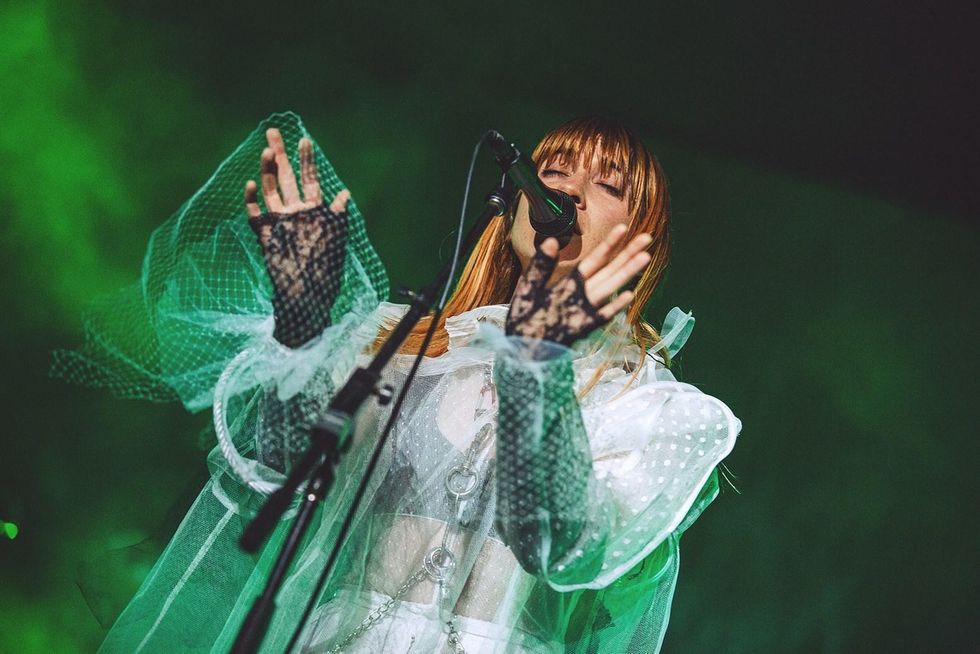 Nicole Midlis. (Facebook)
Currency is the followup to 2014's sophomore LP, The Moon Rang Like a Bell, featuring "Show Me Love," the beautiful, a cappella album opener that became their biggest hit when it fell into the hands of Chance the Rapper. It was their self-titled debut in 2012 that brought a deal from Skrillex's record label, OWSLA, and introduced them as a new and antithetical force to Skrillex and his dubstep following.
"Jewel in My Hand" opens the new EP with a soft, gorgeous lullaby that evolves into a spectacular, bass-driven ballad. Nicole Miglis's careful, whispered vocals float over each track like a dusting of snow. Like a student of Thom Yorke, she evokes emotion without clearly enunciating words; they're there, but they're second to the movement of her voice.
She sings over synths that sound like a confused violin on "Particle" and over borderline-cheesy flourishes on "Takeover," but the vocal/instrumental combination nonetheless tells stories. Where you might expect "Takeover" to describe oppression or a lack of personal freedom, Miglis ends the song with reassuring words, "I can take over now."
On "Everywhere," the band explores a landscape, from sounds like the distorted songs of whales to high-pitched, wind-like gusts. This musical exploration is present on all of their songs, but without Miglis's voice, the environment of the track comes into focus and reveals the ideas of the musicians through the instruments.
The title song closes the EP by bringing back the beat, bookending a journey of ethereal sound with two solid electronic melodies.
Hundred Waters started as a group of friends in middle school, playing songs together through college in Florida, where they met Midlis. The group recorded their debut in their house and honed their sound on 2014's The Moon Rang Like a Bell.
When Skrillex remixed "Show Me Love" with Chance the Rapper, Moses Sumney and Robin Hannibal in 2016, the song exploded with popularity. Skrillex said, "It's all about love and positivity, what this world really needs right now"—a statement that still holds true a year later.
Miglis said that the original song's lyrics came from a journal entry she wrote. Hundred Waters' music continues to have an intimacy in its lyrics and in the soft timbre of her voice.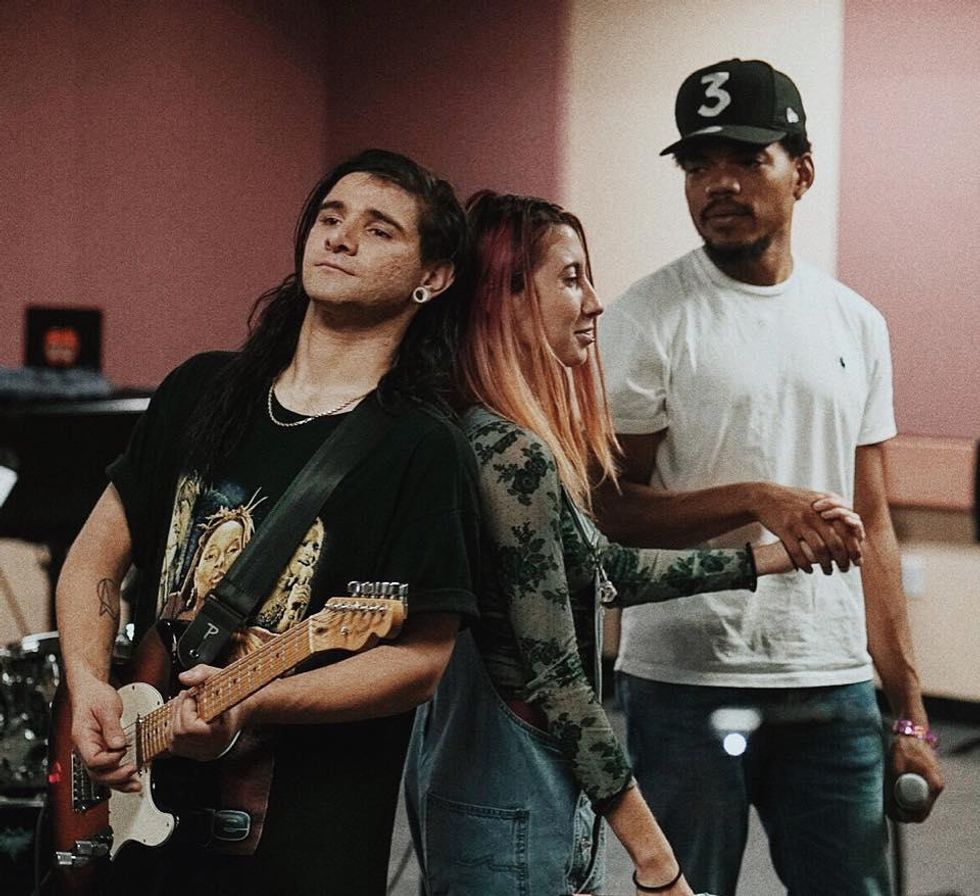 Skrillex, Midlis and Chance. (Facebook)
Earlier this month, the group performed at their fourth FORM Arcosanti festival, a festival that they created and that they curate every year. The first, in 2014, featured eight bands and this year's included headliners Skrillex (who dropped his remix of Kendrick Lamar's "Humble" there) and Father John Misty.
Hundred Waters continue to improve their already excellent electronic sound with Currency, and as their festival grows, so does their popularity. Their positive messages and thoughtful music are important relief in this world of music and the world, in general.
---
READ MORE ABOUT MUSIC:
Watch the video for MUSE's epic new single "Dig Down"
Preview | LIFE aims to dismantle modern society on debut album 'Popular Music'
RADIOHEAD announce special edition 'OK Computer' with unreleased songs
---