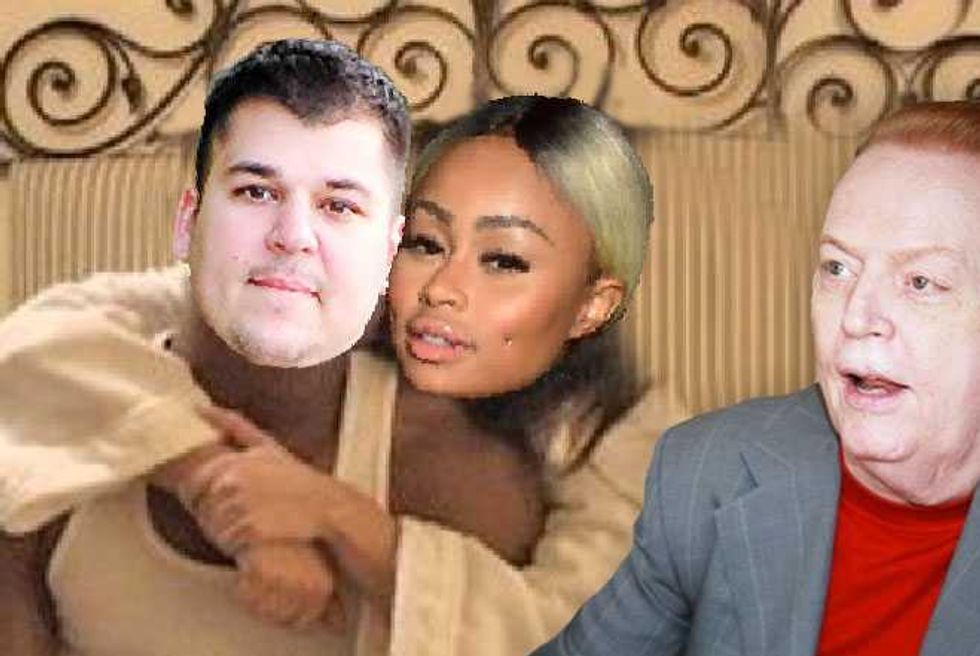 rob kardashian blac chyna sex tape Hustler Proposes Sex Tape to Rob Kardashian and Blac Chyna
In a predictable but alarming new twist to the Rob Kardashian Blac Chyna romance, the pair have been approached by Hustler's Larry Flynt to market a sex tape.
If there's a God, I'm begging him now: Please, no!
TMZ claims to have a copy of Flynt's letter, in which he promises a seven figure payday.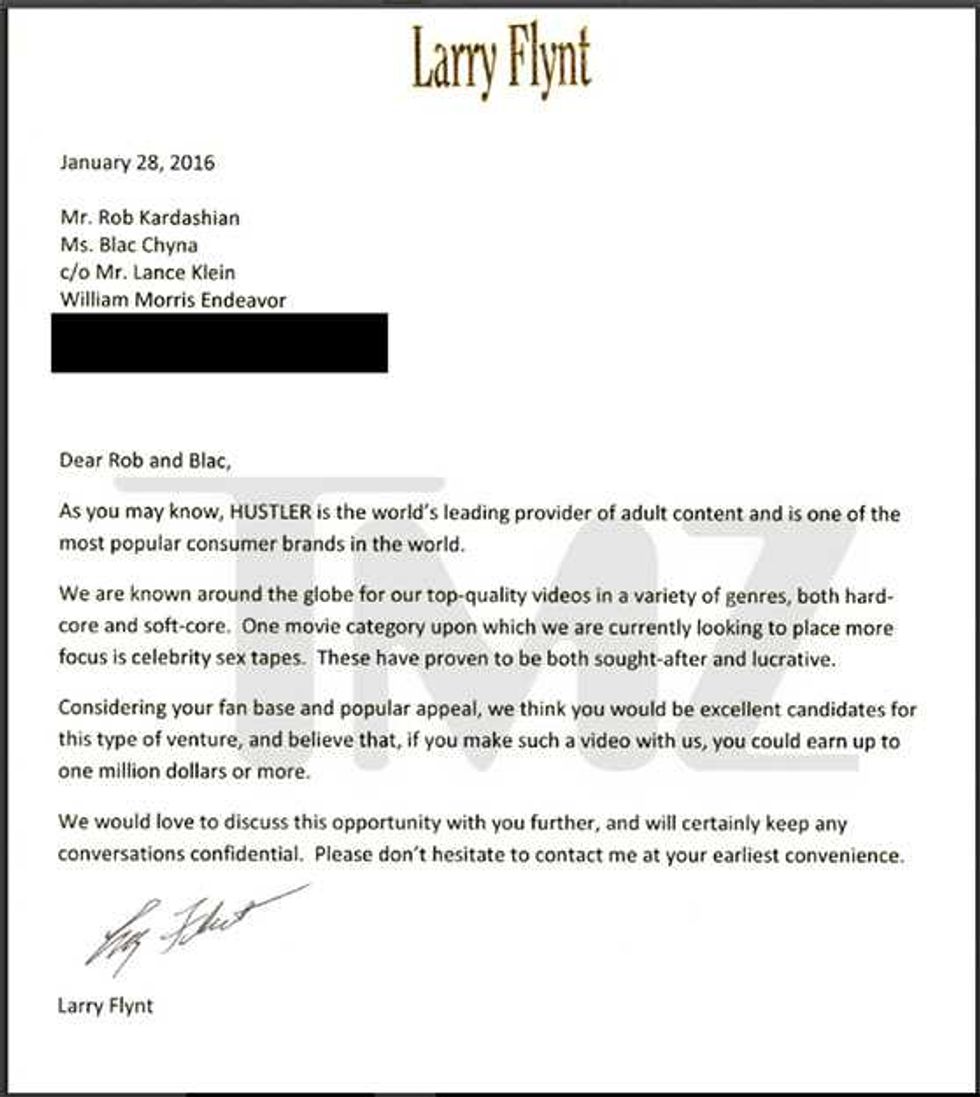 What better way for Rob to punish his family, if that is in fact a goal for the reclusive Kardashian?
For some time, it has seemed like all Rob wanted was to be left alone and out of the spotlight his family dwells in, by their own design. His absence from their reality shows has not stopped his sisters from discussing his weight and other nebulous health issues.
He has endured his step-father's very public transition from male to female without taking part in the resulting media circus. He did not attend Kim's spectacular wedding. He has not taken part in any of the family's aggressive branding efforts.
But Rob Kardashian was plunged into the public consciousness by his sister's infamous sex tape, so why not repay her with a sex tape of his own? And why not make the tape with Blac China, the baby mama of Kylie Jenner's boyfriend, Tyga?
Dating Blac China has already caused a furor in the Kardashian universe, but imagine the impact of a sex tape, promoted by renegade smut publisher Larry Flynt?
Imagining is one thing. The reality might be that one horror that pushes us collectively past our threshold...like the Monty Python scene where Mr. Creosote eats one too many crackers.
Please. No. Take it away!