Richard Simmons well after weekend scare
Fitness guru Richard Simmons was rushed to hospital on Friday after exhibiting "bizarre" behavior.
We can all rest easy though as he has now been released and, according to TMZ, the drama was all because he was severely dehydrated.
He must have been pretty bad, as his longtime housekeeper called 911 because he was acting so strangely and was incoherent.
The paramedics even thought initially that he may have suffered a stroke, but apparently this was ruled out, and after being re-hydrated he was released from Cedars-Sinai within 24 hours.
This doesn't do much to reassure his fans and friends who are concerned for his well-being, together with the fact he has not been seen in public since early 2014.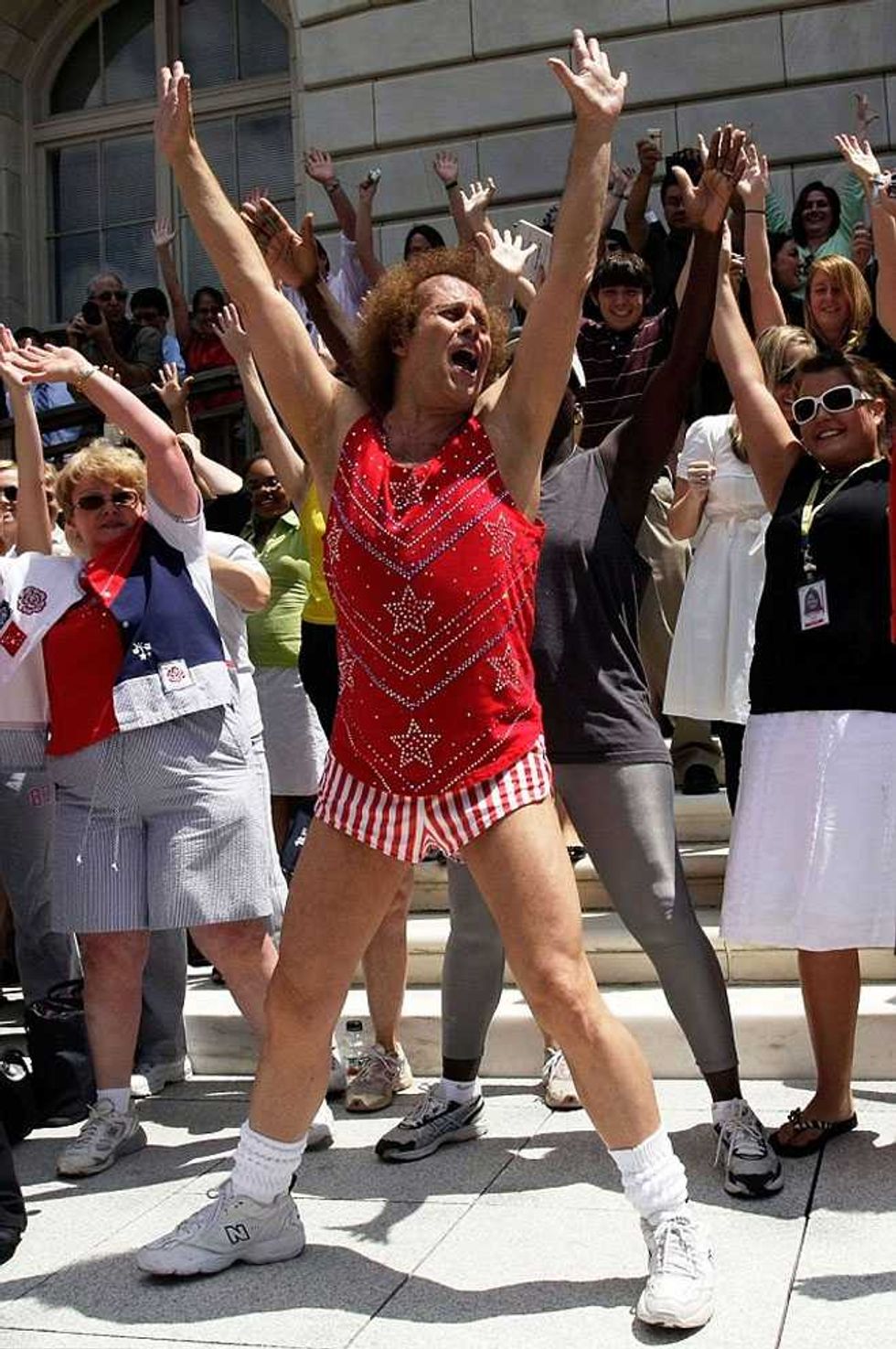 Come back Richard—we love you!
---
Read more...
Mama June Hospitalized Due To Mystery Illness
Prescription Pill Abuse Epidemic—Jen Gimenez Is Mad, You Should Be Too
Eminem's Ex-Wife Kim Mathers Opens Up About Suicide Attempt
---
Earlier this year, the 67 year old weight loss enthusiast was forced to deny claims that he was being held hostage by his housekeeper, Teresa Reveles.  He explained his disappearance by saying he just wanted to stay out of the spotlight.
He told Entertainment Tonight in a phone interview on March 13;
"I am not kidnapped, I am just in my house right now.  No-one should be worried about me.  The people that surround me are wonderful people who take great care of me."
Well they aren't taking that good care of him, as they let the summer heat get to him to such an extent that he needed to be hospitalized! Last night Simmons released a statement assuring us all he was OK;
"Thank you to everyone who has reached out with love and concern after hearing I was in the hospital.  I was dehydrated and needed some fluids and now I am feeling great!"
The thing is if everything is so great and he isn't in any sort of weird situation, why doesn't he leave his house? Just prove once and for all that he is well?
I get that he just wants to live a low key life out of the spotlight, but even the most reclusive of celebrities leave their home sometimes. Somewhere between Howard Hughes and Kim Kardashian would be great.
Something just doesn't add up here.