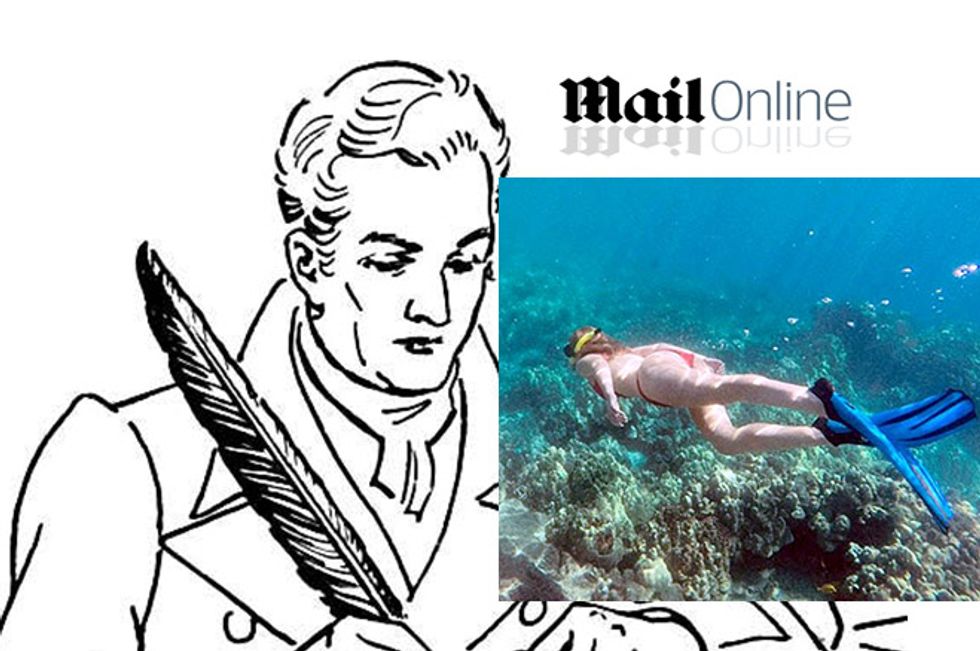 During her self-imposed exile from Twitter, Iggy Azalea has still managed to inspire the Daily Mail to reach new heights in its quest to turn celebrity gossip into dazzling poetry.
I know, you're thinking, 'What? That awful piece of shit that always refers to legs as 'toned pins' even if they look like toothpicks or mounds of Jello?'
I admit, I am sick of the Toned Pins and God forbid the 'Pert Derrieres.'
But hear me out. Today's Iggy captions are wonderful!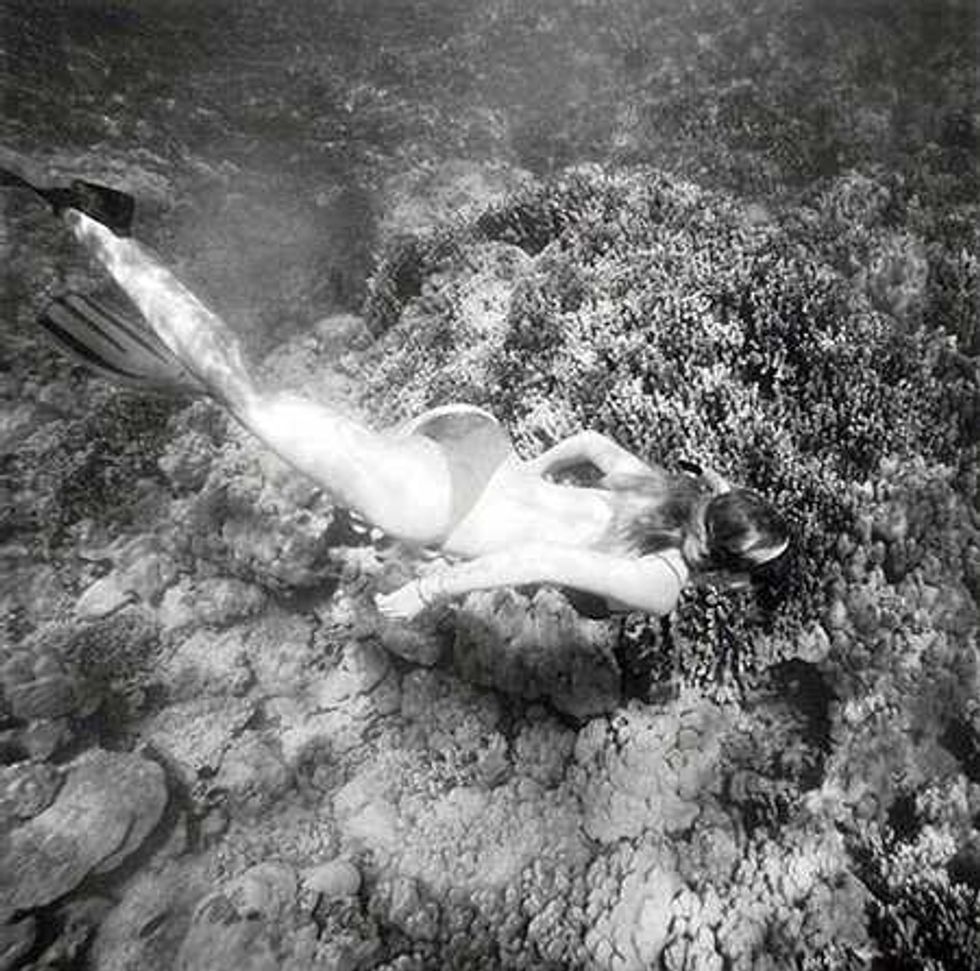 Under this picture of Iggy snorkeling in Hawaii, the website notes,
Later the rapper gets up close and personal with a vast collection of coral as her blonde tresses cascade whimsically over her shoulders.
This is so glorious, I got chills. I will not rest until my own hair can do anything whimsically, never mind cascade.
Then there is this, more prosaic but still highly quotable'
For her underwater adventure Iggy - real name Amethyst Amelia Kelly - slipped into a flattering red bikini by designer Heidi Klein that showed off her enviable backside and slim waistline.
I LOVE 'Enviable Backside' and I plan to start using it ASAP, even if I have to break it out on my husband or the mailman.
Let's not take the Daily Mail for granted, people. Our lives would be so much bleaker without the Toned Pins, Taught Stomachs or Ebony Hair in Loose Curls with Lashings of Red Lipstick.