Iggy Azalea once again outraged Twitter users on Sunday by blaming Britney Spears for the flop of their single Pretty Girls.
Having previously abandoned social media due to its negativity, Azalea seems incapable of grasping Twitter etiquette. Either that or she simply loves being hated.
The debacle began during a Twitter Q&A, when Iggy is asked why the Pretty Girls collaboration with Britney Spears never reached pop-chart success.
She answers by blaming a lack of promotion, noting that she was only the featured artist. This was interpreted as, 'Britney dropped the ball.'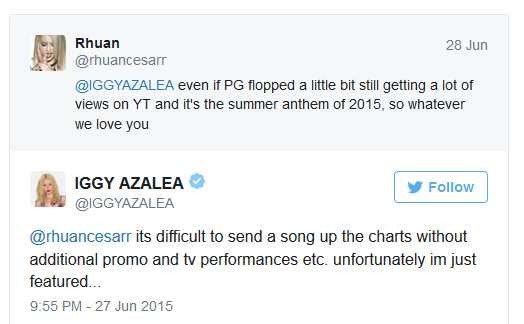 When people began to complain about Iggy throwing shade at Britney, Azalea dug in deeper.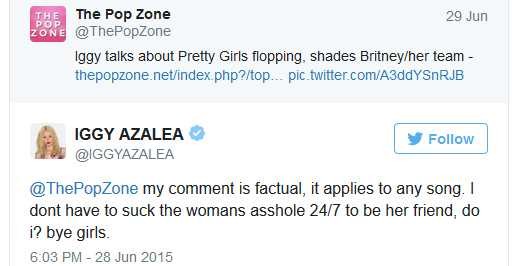 Why can't Iggy learn? Why can't her manager teach her that in her case, silence is golden?
If Iggy craves our hate, she should have been satisfied months ago. She's like the Gwyneth Paltrow of rap, never resting on her laurels, always angling for more contempt.
What a glutton!