Iggy Azalea Covers Billboard Magazine As Her Chart Reign Continues
Iggy Azalea is the latest cover girl of Billboard magazine, which is extremely fitting considering that she's held the top two spots on the Hot 100 for two consecutive weeks now.
With "Fancy" at No. 1 and her Ariana Grande collaboration "Problem" at No. 2 for another week, Iggy joins The Beatles as the only other act to rank at No. 1 and No. 2 simultaneously with their first two Hot 100 entries, and is just the second woman behind Ashanti to do it for multiple weeks.
Whether Iggy's career will go more the way of The Beatles or Ashanti... Well, that remains to be seen.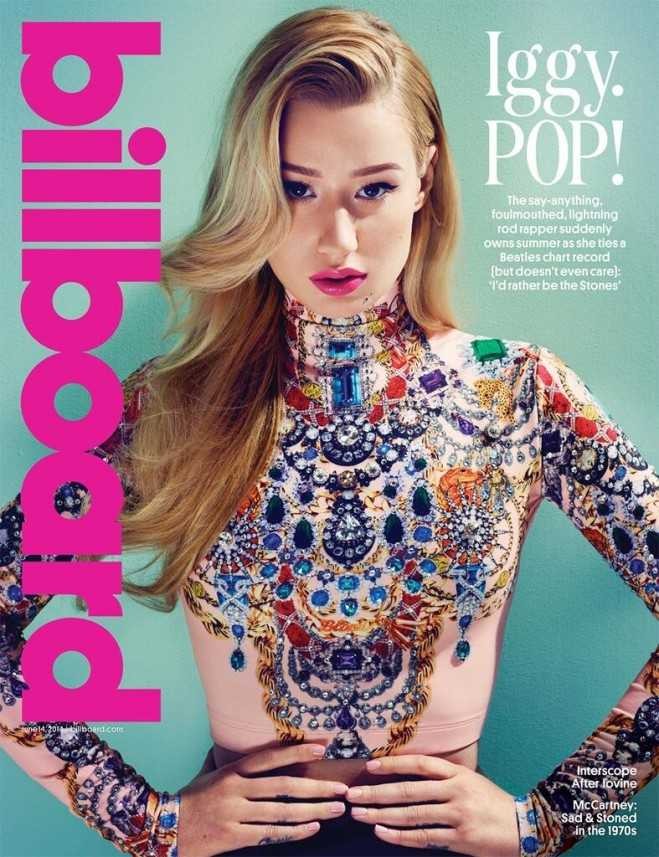 [Via Billboard]
For the best deals on Iggy Azalea tickets visit TiqIQ.com