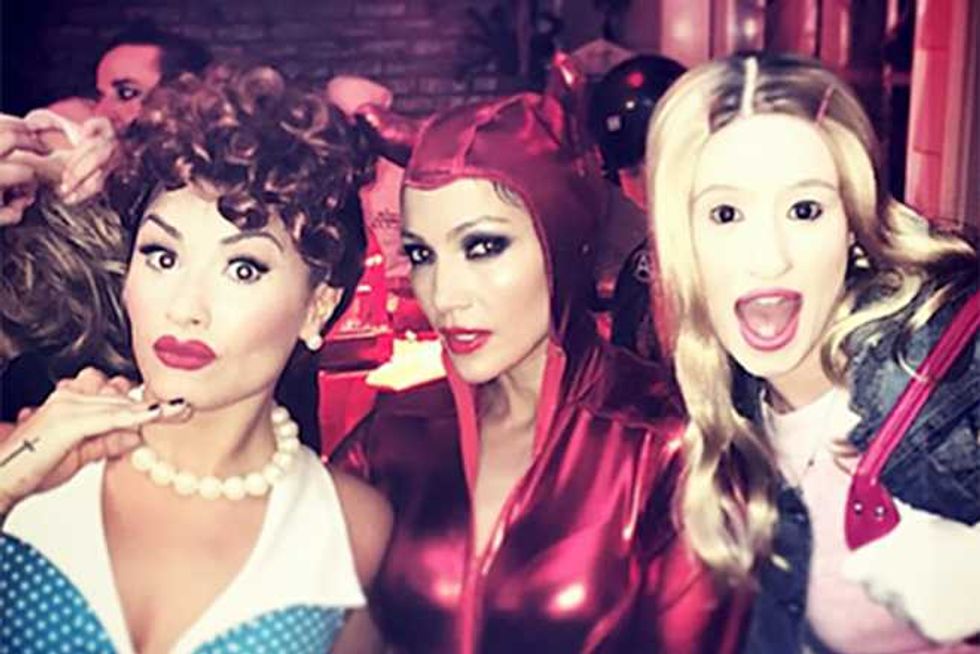 This solidifies it, Iggy Azalea is a freaking genius.
The 24-year-old turned Snoop Dogg's bullying bullshit right on its head on Halloween, by being a white woman who dressed up as a black man dressed up as a white woman...AKA...the Wayans brothers in the movie White Chicks.
Additional props to Iggy for her spot on ensemble, including blonde hair extensions and Kabuki make up.
As Popdust previously reported, Iggy and Snoop got INTO IT last month after he compared her to a White Chicks character, following up by posting a "funny" meme of an albino, on Instagram, with the caption "Iggy Azalea No Makeup."
Things soon turned even darker after Iggy dared to fight back, posting a rebuttal message on her instagram, claiming the "real joke" was on Snoop, "the middle aged man whos butt hurt i asked why he was pulling a Regina George move on social media."
The 43-year-old, real name, Calvin Cordozar Broadus, Jr., upped the ante by posting an insanely nasty video threatening Azalea, vowing, "Say bitch, you fucking with the wrong nigga and yo nigga better check you before I do…fucking cunt."
While the two musicians have officially called a truce, via social media, Iggy has opted to fight fire with funny—at least for now...