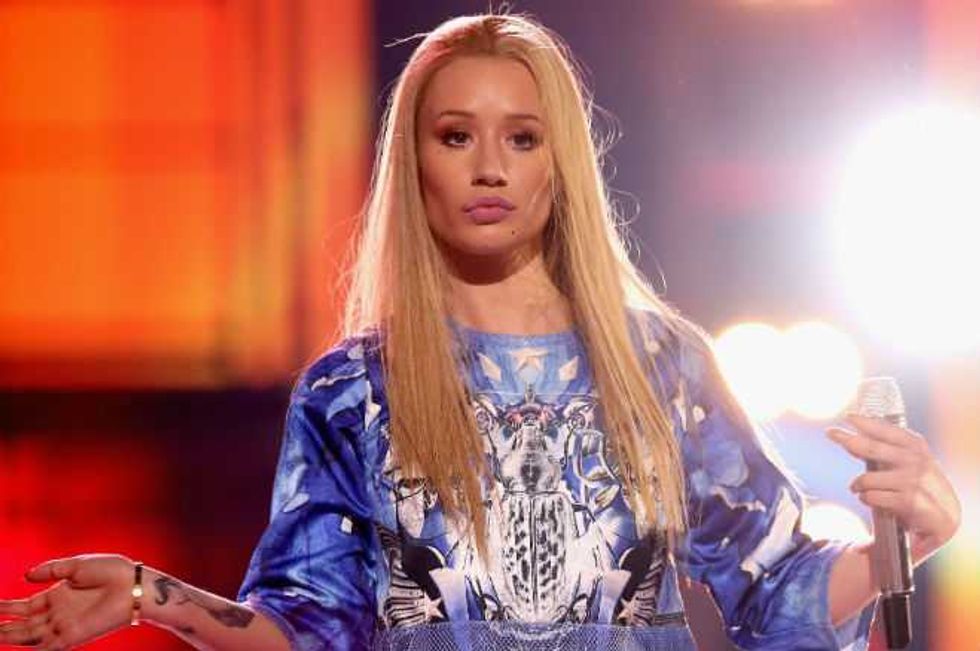 Iggy Azalea has no idea how long her career will last - but feels she made a difference either way.
The Aussie rapper opened up to GQ about her plans for the future, and says she was a catalyst for change in the hip-hop and rap industry.
"I hope it's long — but I could be here for three or four years and then be out, like most artists," the 24-year-old said. "So it depends. I might be here for a long time. At the very worst, if I have a short-lived career, at least I could say I sparked a change — that I inspired some leniency in what people accept in hip-hop."
Iggy went on to say she hopes to still be wearing skimpy outfits at the grand old age of 35, in between drinking prune juice and ordering young 'uns off her lawn.
"If I have a very long career and can be gyrating in a leotard at 35, that would be great. You never know how long you'll be in people's good graces, especially in this business."
Surely Iggy has taken enough shit at this point for several careers? Keep twirling girl, keep twirling...