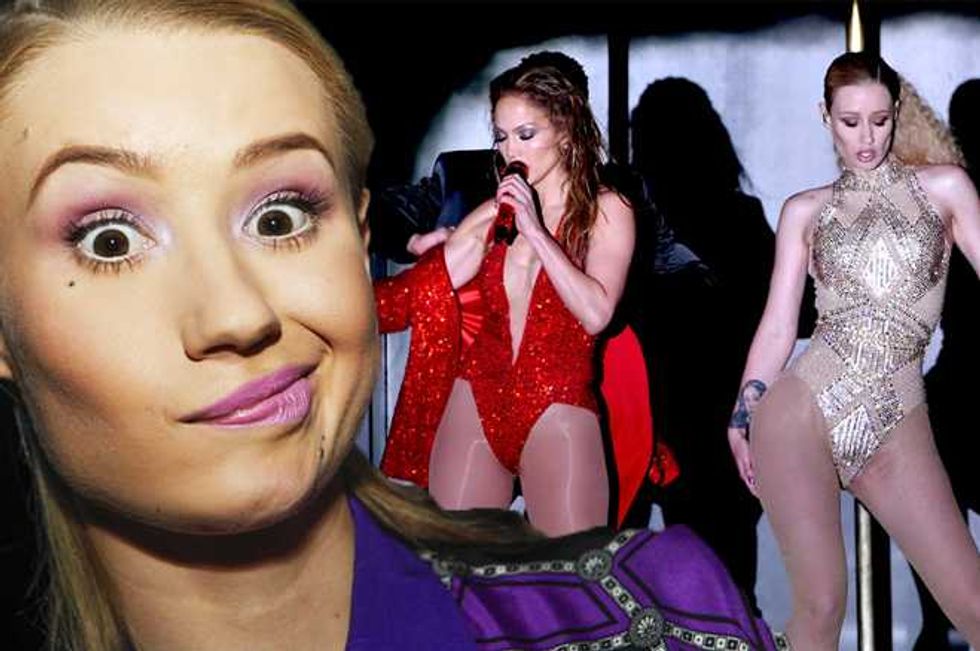 Iggy Azelea is a gorgeous girl, but even she had an attack of insecurity when dancing next to Jennifer Lopez.
The two singers hit the stage at the American Music Awards on Sunday night to perform their hit song Booty, wearing skimpy matching outfits. Although both women are absolutely stunning in their own way, Iggy couldn't help comparing herself to the pop icon.
"And of course @jlo made me look like a pile of dog poo standing next to her because she's so perfect. seriously tho, i love her. babeville," tweeted Iggy after the awards.
It was a good night for the Aussie star - she won favorite rap/hip-hop album and best rap artist.
Despite getting abuse from both Snoop Dogg and Eminem recently, Iggy's career is going from strength to strength and both those jackasses can kiss her BOOTY.
Go, girl!
and of course @jlo made me look like a pile of dog poo standing next to he because she's so perfect. seriously tho, i love her. babeville.

— IGGY AZALEA (@IGGYAZALEA) November 24, 2014