The more you know, right? Even the sassiest, friskiest of Hot 100 hits has a humble beginning. Before "Fancy" was, well, fancy, it was a song called "Leave It," according to Iggy Azalea in Billboard's latest "The No. 1s" cover story. Before the song exploded on the charts this summer, it was a beat without a melody. The Australian rapper explains to the magazine, "When I wrote it, 'Fancy' was another song called 'Leave It.' I always knew it wasn't a hit, but it was a good song."
She adds, "It had such a solid beat and verses, but it needed something melodic to make it catchier, so I called Charli." Charli XCX, who garnered who own solo hit with "Boom Clap" this year, says, "There was no hook and no middle eight when I first heard it, just her rap. I wanted to make an Eve or Gwen Stefani girl-power-vibe song."
The result is absolute magic. "What she did with it reminds me of a Spice Girls-era thing, where you don't even really know what you're saying -- it just feels good," Azalea says of the song, which went on to reign at No. 1 on the Hot 100 for seven weeks.
Billboard's year-end "The No. 1s" franchise also includes spreads for Meghan Trainor (in which she details how "All About That Bass" evolved), Sam Smith, Nico & Vinz and Jason Derulo.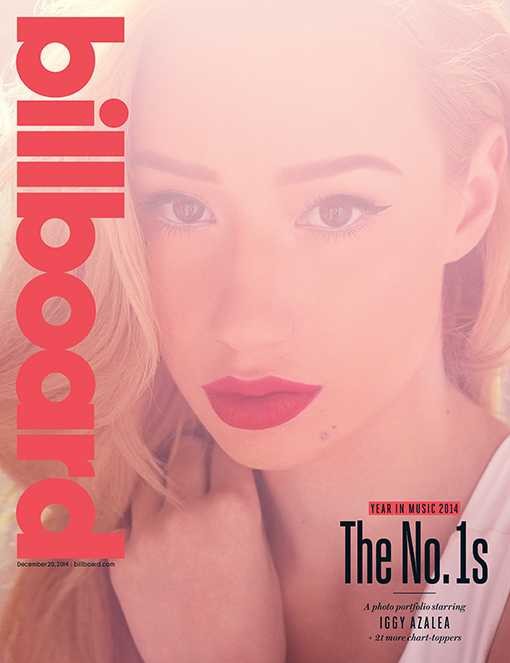 [PHOTO CREDIT: Michael Loccisano/Getty/Billboard.com]
Stay tuned for updates. Feel free to follow @Popdust and JasonTheScott on Twitter!