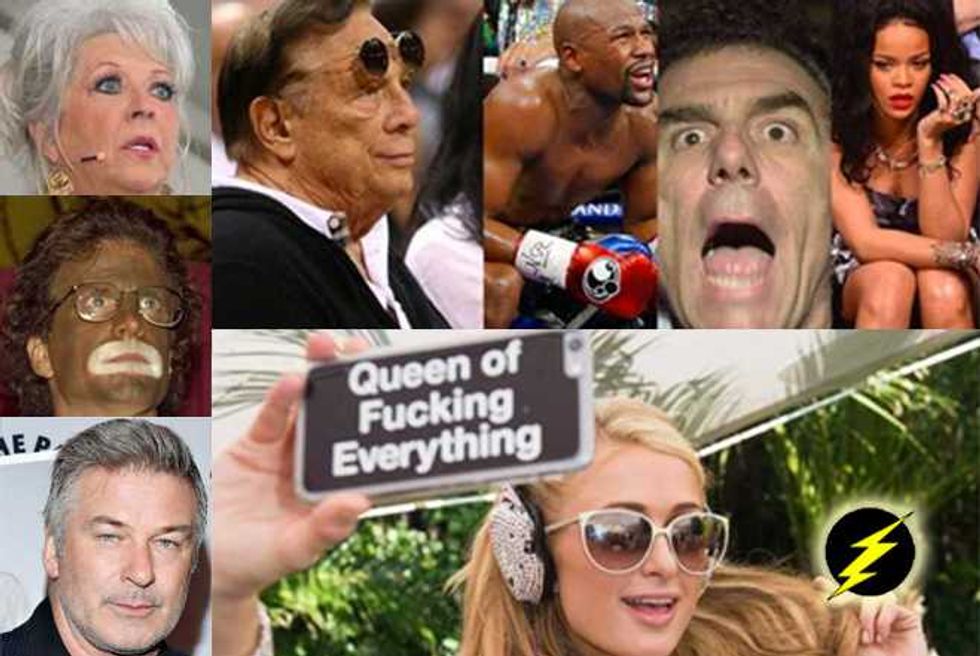 celebrity racists scandals
So this dude, Patrick Rushing, Mayor of Airway Heights, Washington, decided it would be a good idea to post this on his Facebook page:
Gorilla face Michelle, can't disagree with that. The woman is not attractive except to monkey man Barack. Check out them ears. LOL
Riff Raff Knows How To Stop Racism—Because DUH! Of COURSE He Does
Now, we don't know about you, but that's pretty damn offensive...oh, and more than just a tad racist.
When the Airway Heights City Council asked Rushing to step down because of his outrageous behavior, he declined. You wanna know why? Because, he insists, he didn't mean to offend anyone! And if he was to resign, it would be admitting that he did something wrong.
Wife Of Racist Donald Sterling Wins $2.6 Million From Gold-Digger V Stiviano
He eventually issued the following statement as way of clearing the matter up:
I made a mistake. I owned up to my mistake, but if I do resign that's admitting I'm a racist and I'm not. My entire life, race has never been an issue.
Kanye West Says Racism Is Not a Real Thing, Just A Silly Outdated Concept
Yes, race has never been an issue for you, up until now mate.
Now, let's be honest here, Rushing's not the first idiot to become embroiled in a racism scandal after saying something racially charged, bigoted and offensive.
411 On Baltimore PD Corruption, Racism, Witness Coaching And Coercion
Check out the gallery below and you'll see what we mean—From Alec Baldwin, to Charlie Sheen, Paula Deen to Justin Bieber, Rihanna to Shaq O'Neal—Popdust's gallery shows that when it comes to racism, bigotry and ignorance there really is no age, color or class boundary.