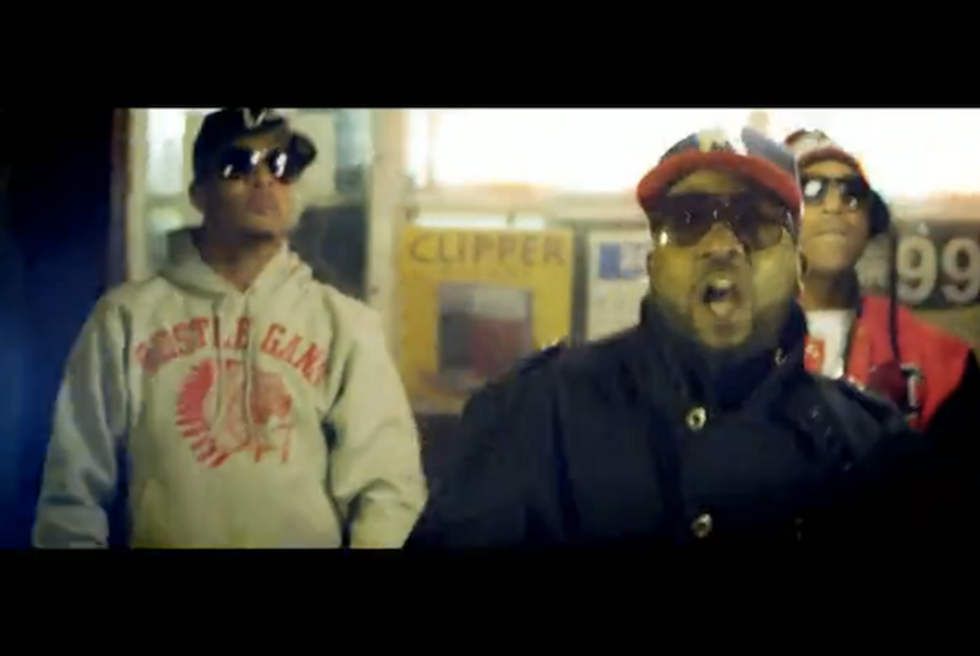 It's a good time to be from Atlanta. The Falcons have a first-round bye, Michael Vick looks done as a professional football player and now three of the city's biggest rappers have come together to rep their hometown pride in the video for Big Boi's "In the A."
Stylistically, the video from director Alexi Papalexopoulos isn't much to write home about—Big Boi, T.I. and Ludacris stand outside a convenience store, then Big Boi raps in a field, then a giant party breaks out on a basketball court—unless the place you are writing home to is A-Town itself. The video was filmed on location and is absolutely filled to the gills to tiny local color, from the Falcons beanies everyone's sporting to the drive-by location shots of the city's outer nabes. It's the musical equivalent of looking up your town on Google Maps: "Hey, I can see my house from here!"
Watch the video below, and keep a look out for T.I. going absolutely frantic during his verse. Post-prison life suits him!