Albums just seem to, like, just drop, nowadays, amirite? But with a very serious dud scheduled to drop on Friday in D.C., I feel like you might want to be hearing a different tune, come Friday. Well, Fridays, in addition to being a day where people are traditionally sworn in as President, has become the day most music is released everywhere in the world. Now, I wouldn't put it past some of them to literally drop all of a sudden and in a matter of days, but here's a bunch of hella good sound that we already know will be legally blasting off on Friday, so you can fuck. that. noise!
Cherry Glazerr: Apocalipstick
One of those Burger Records fuzz-bands that are 100% worth the hype (sorry, Gap Dream), these kids, their first record, an album so fucking good that I wanted to live in a world where there was nothing but Haxel Princess playing on loop in a barren white room for the first two months after I dug it out of a promo crate at a corner dust shop, was released while their singer, Clementine Creevy, was still in high school. Listen to it. Creevy's love for cheese sandwiches needs to be remixed over some tight drums, stat. And gin up your eardrums for Apocalipstick, a sophomore effort that will probably make every mix CD, demo tape, or any slice of sound you have touched before feel like rotten and very lumpy garbage.

Creevy''s love of sandwiches continues in the music video for "Told You I'd Be With The Guys" dr. Riley Blakeway
Their first record for the (indie) big leagues, Cherry Glazerr join Secretly Canadian (home to 2016 rawkstars Anohni and Whitney). Per the Times, Creevy's new work tackles "female solidarity, junk food, insecurity, wildness, even thoughts about professionalism." Yeah!

Foxygen: Hang
Wham will probably, never be getting back together, but LA's Foxygen is one duo that doesn't seem terribly capable of maintaining a breakup. Barely a year after announcing their farewell tour, these pair of easy riders are back for their fourth record on indie mainstay Jagjaguwar. I've already given it a few spins and it appears they've ditched the warbling Bob Dylan-brushing-his-hand-on-the-Velvet-Underground of their first few records for a full-on funk explosion powered by some of the most serious prog rock I've heard since, well, Shadowland reunited.


AFI: Self-Titled [The Blood Album]
Do you remember AFI? I sure as hell do. There was, literally, a period where my iPod classic would automatically assign the cover of The Art of Drowning to almost all my albums as some kind of glitch. Well, look who outlasted who. Renowned sexy vegan Davey Havok hasn't spit lyrics to wax in, like, four years, but don't think that one of hard rock's favorite multi-hyphenates is trying to break solo or anything. Their tenth record, a self-titled effort that is already being called The Blood Album by believers who will have to climb the rafters in the band's already-sold national tour, is their first to be entirely produced by guitarist Jade Puget, who has already had some experience on remix work for likeminded titans like The Cure and Marilyn Manson.
So what does AFI's bloodiest album yet have to offer the dedicated listener? Over at Stereogum, Michael Nelson smartly observed that the cover art looks awfully familiar to 2003's Break the Sorrow, the break-out record that made them area titans. A return to form? I'm in. They'll be cutting the first drops of blood at the Troubadour in West Hollywood right on inauguration night.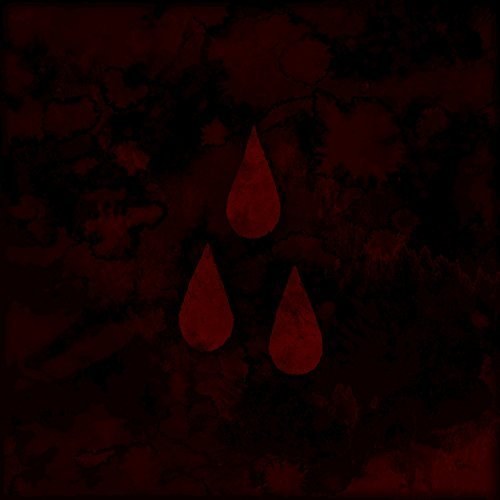 drip. drip. drip.


Joan of Arc - He's Got The Whole This Land Is Your Land In His Hand
But for the real emo fan is Chicago emo-titan, novelist, and all-about genius Tim Kinsella. The former Cap'n Jazz-frontman's most enduring gig has probably been Joan of Arc, a legion of off-beat melders of punk ethos with math rock intelligence. Though Kinsella's kept mad busy over the years, his other band Owls released the excellent sequel to their 2001 debut just a few years ago and he's also, like, written two novels—but, similar to AFI, these guys haven't put any actual soul on the recording device since 2013. He's Got The Whole This Land Is Your Land In His Hand promises to update us on the world of screaming along to excellently and ornately written guitar work. God knows we need it.


Thurst: Cut To The Chafe
But who cares about that old shit, you may be thinking. I want something new to blast all the orange wax out of my ears and out of the oval office. Good thing we have the punk siblings Kory and Jessie Seal to thank for Thurst, a duo that their publicist tells me in a mass email is "as far off the radar as you can get." Hawt Dog. Like teenagers everywhere, they communicate solely through Instagram and Jessie allegedly lives "in a van in the middle of nowhere in a rural area." Cut To The Chafe, I am told, was worked on in isolation. I've already given it a few whirls and I can sell you that it sure as shit beats FIDLAR when they're sober.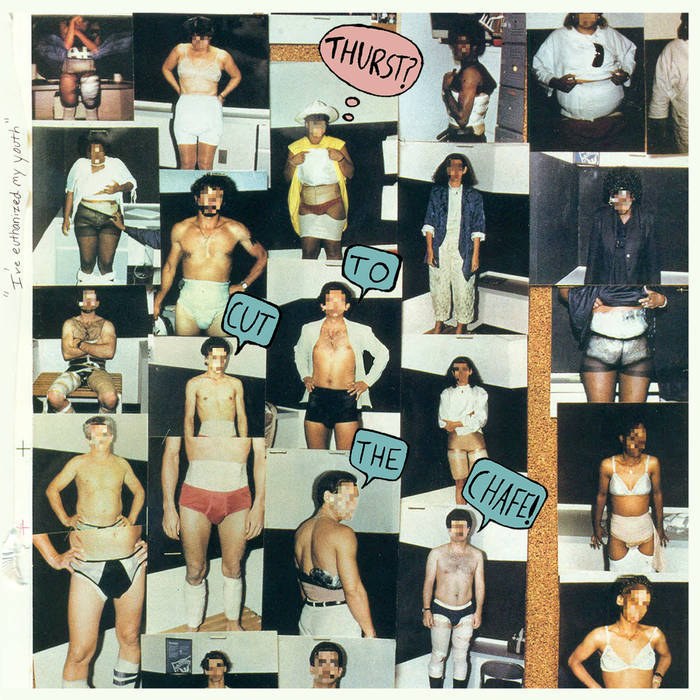 Prodigy: The Hegelian Dialect
Rap, maybe I'm being unfair, has always felt like a genre that enjoys the whole sudden drop more so than cleanly shaven strummers from Brooklyn. Fetty Wap is allegedly cooking something up, and Drake has something he calls a "mixtape" brewing. Given how so many figures in the the rap community has expressed their, uh, disdain toward Trump, it's likely that something might be dropped come Friday. But until then, the biggest release aimed at Friday is Prodigy's eighth solo album, the curiously titled The Hegelian Dialectic—I mean, his last album was titled Young Rollin Stonerz.
The oft-feuding former half of Mobb Depp, Prodigy made a name for himself for going the artsy way out while Depp was still chasing and crashing after the coattails of Fiddy's crew. His solo career has been somewhat consistent ever since, and while I didn't quite care for H.N.I.C. 3, everything he's done with Alchemist has been pretty cash. As a weird rule, I've generally enjoyed most Prodigy projects with titles that appealed to my pretensions (Albert Einstein, Return of the Mac, etc.). The Hegelian Dialectic bodes well.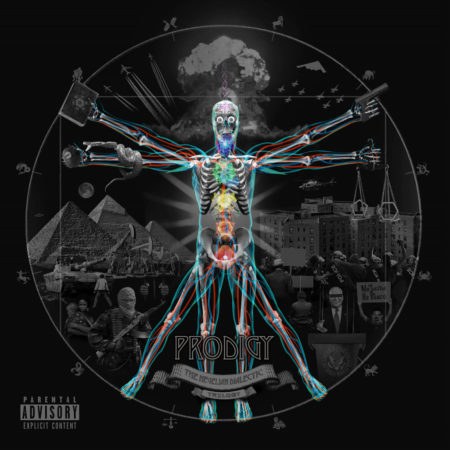 Austra: Future Politics
Sleek, darkwave indie hasn't been in for a hot minute, but timing bodes well for the Toronto critical darlings. Titling their third effort Future Politics, Katie Stelmanis told NPR that they want to use their somewhat high profile in the indie rock scene – they're on indie heavyweight Domino – to "foment a kind of radicalism in an age of doom and gloom." The two lush singles out already, "Utopia" and the titular "Future Politics," are accompanied by equally lush sci-fi music videos which might mean music in 2017 could be doing what movies did last year: flying the hell out of here.
What are their influences this time around? Massive Attack and e.e. cummings, per a profile in Out from earlier this year. Oh, and some nice helpings of Judith Butler. I'm in.