Film Features
Ghosts are metaphors for things that unsettle us, and if the racial violence protests of the past few months have shown us anything, it's that America is a land of unsettling things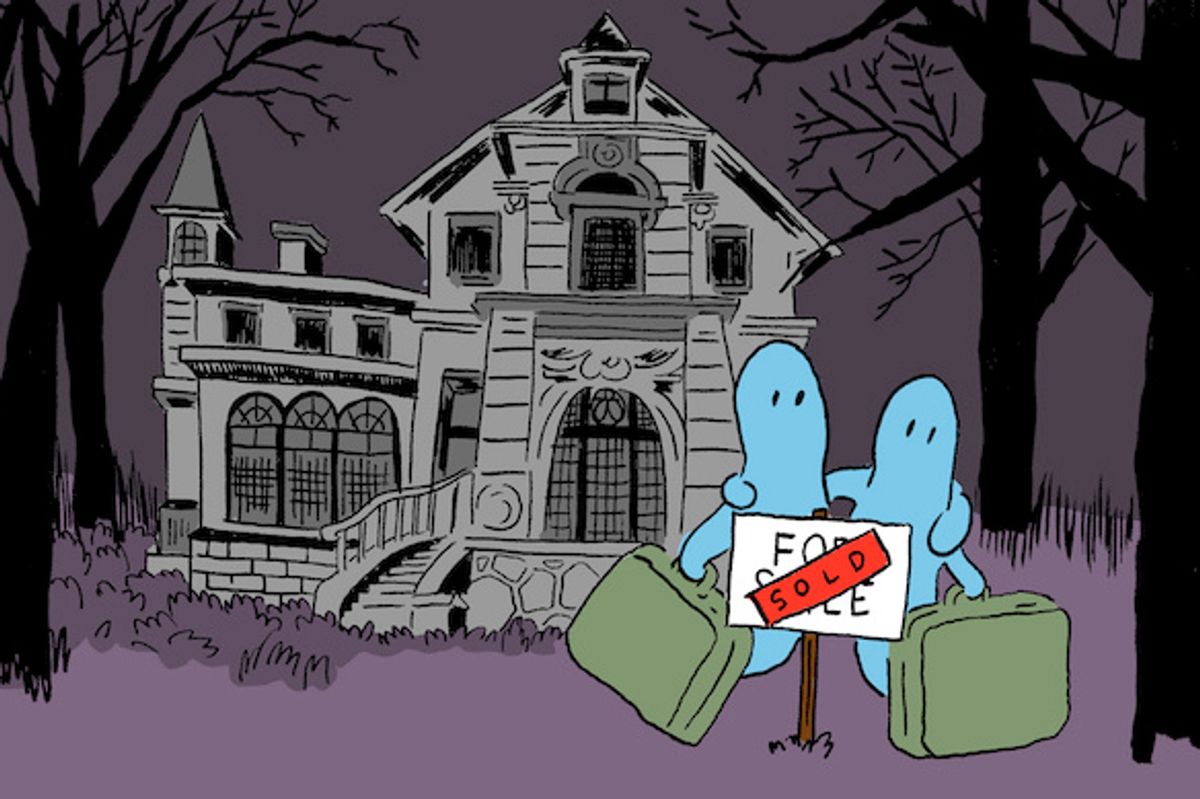 Native Americans have been foundational casualties in cinema since the dawn of American filmography, when Westerns built their brands off dramatic confrontations between heroic gun-slinging cowboys and Native "savages."
Just as the frontier myth was fundamental to the establishment of America's growth and eventual (ever-more-catastrophic) hegemony, the violent exploitation and murder of people simply living in their homelands has long been Hollywood gold.
By painting Native Americans as supernatural, monolithic entities that torment innocent white families, many classic horror movies play into white delusions of ownership, entitlement, and victimization. They also recenter the idea that whiteness as a "standard" that is disrupted or haunted by otherness.
This "other" can and has been queer (shoutout to the Babadook), female (Salem, anyone?), migratory, neurodivergent, Black, poor, mentally ill, or really part of any category that threatens the nuclear white ideal (for lack of a better term). Like the trope of the dark, scary woods, the "other" is a deep forest that—under the colonial imagination—must be paved over—but perhaps it's time we actually look at what's underneath.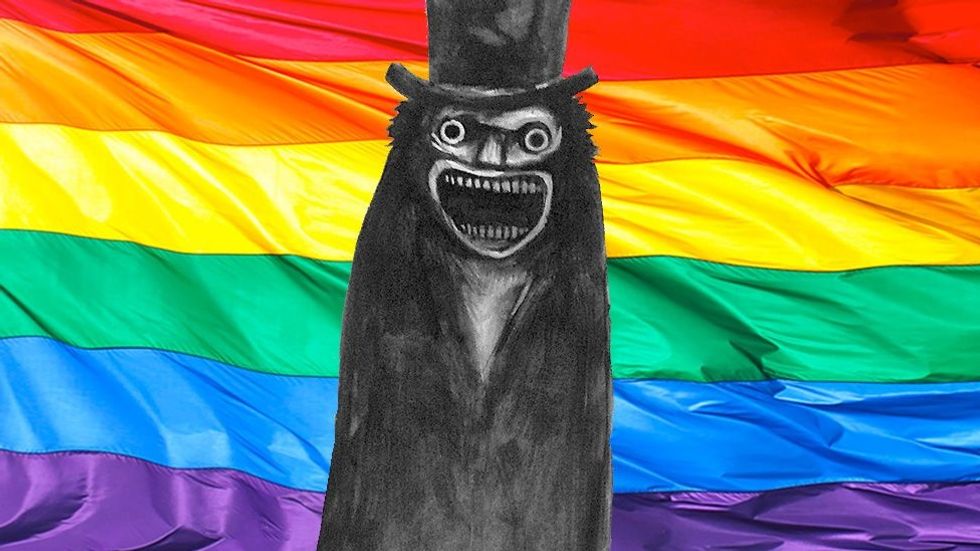 Gay BabadookBBC
---
It Came from Amityville: The Birth of the Haunted Indian Burial Ground Movie Trope
Few movie tropes do a better job of embodying the white film movie industry's co-optation and continuous vilification of Native Americans than the myth of the "haunted Indian burial ground."
Though the idea of Native American hauntings is quite old, perhaps the most famous film that uses the trope of the haunted Indian burial ground is The Amityville Horror. Jay Anson's iconic 1977 novel and the subsequent horror franchise focused on a house in Long Island, New York. Framing the tale as a true story, Anson spun a narrative about a couple who purchased a home that was the site of six murders. The couple then was confronted by a series of eerie hauntings.
According to Anson's novel, the couple eventually consulted a member of the Amityville Historical Society and discovered that the house was built on the site of a Shinnecock Indians' home for the "sick, mad, and dying." The historian also told them that the Indians believed the house was infested by demons. A later study by paranormal investigators concluded that the house was haunted by a Shinnecock Indian chief and was built on—what else—the site of a Native American burial ground.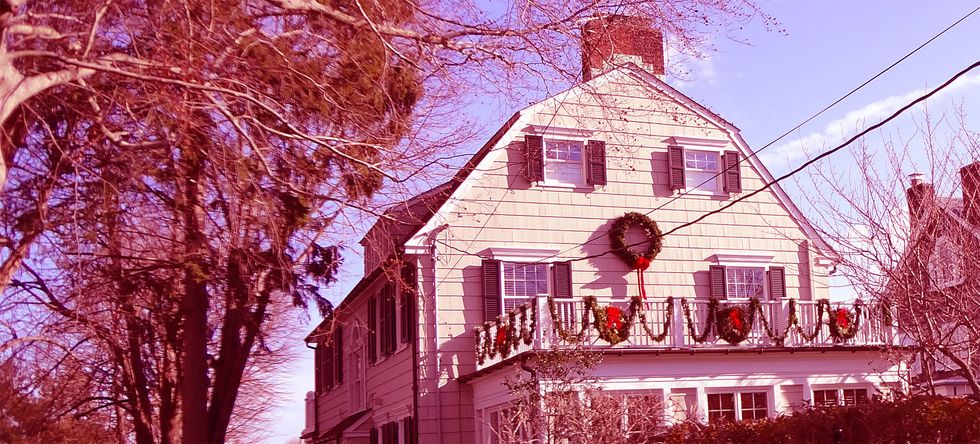 Amityville HorrorUFOInsight
This, as it turned out, was totally fabricated. The Shinnecock Indians lived miles from the site of Amityville, and Native Americans did not keep their sick and dying in separate madhouses (unlike settlers, who generally seem to absolutely love locking up their mentally ill and then exploring the abandoned ruins of these former prisons).

After Amityville, the spore of the Indian burial ground myth began to spread. Strangely, one of the most famous instances of this trope never actually happened. Many people believe 1982's Poltergeist involves a house built on an Indian burial ground, but this is an example of the Mandela effect (or maybe proof that the film is actually haunted): The movie specifically states that its central haunted house was not built on tribal land.
In the '80s and '90s, the trope became even more popular. Stephen King's Pet Sematery centers around a Native American burial ground that has the power to bring the dead back to life. King wrote the novel during a time when the Maliseet, Penobscot, and Passamaquoddy tribes were suing the state of Maine, arguing that federal law gave them 60% of the state. The government paid the tribes $81 million in exchange for relinquishing the developed parts of Maine. King's novel addresses this history but never meaningfully interrogates it.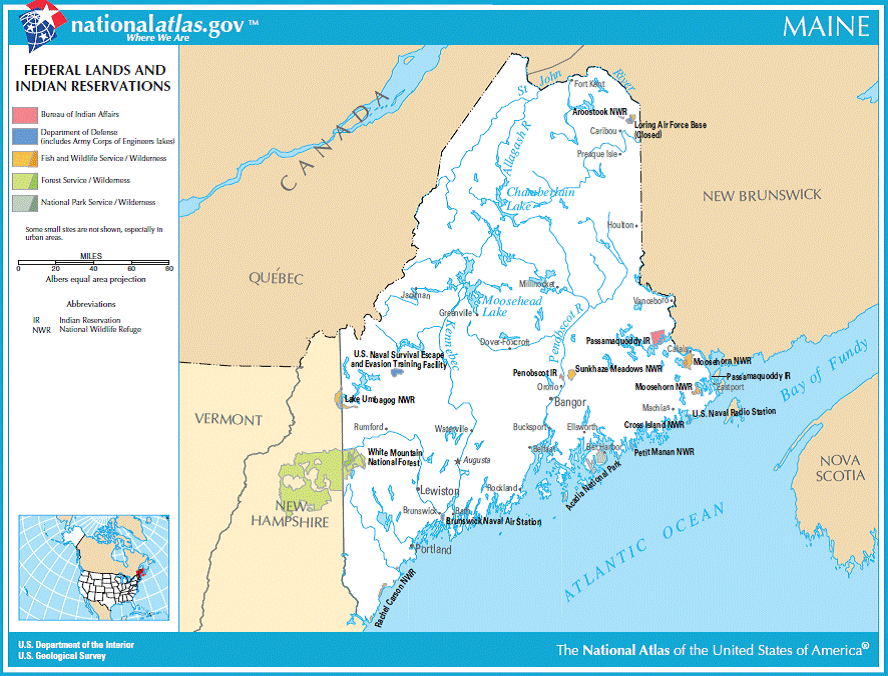 ssa.gov
The Indian burial ground myth appears in The Shining. Buffy Summers' house in Buffy the Vampire Slayer was built on an Indian burial ground, and countless other classic horror films have utilized or parodied the trope.

One would think that the Indian burial ground trope would've burned out by now, and yet it still crops up from time to time. Most of the films that heavily center this theme are B-movies like Silent Hill: Revelation, but 2016's The Darkness finds Kevin Bacon confronting ghosts after he brings back some ancient Anasazi artifacts.
I say that for this: The 'Indian Burial Ground' trope was a thing to establish Indigenous and non-white cultures we… https://t.co/ZGUwVt7Wyj

— 🤨 BreadTube's Native Great Grandfather 🌸 (@🤨 BreadTube's Native Great Grandfather 🌸) 1553415096.0
Who's Really Haunting America?
Most tropes tell us something about the larger cultural context in which they originate, and the Indian burial ground myth is no different. "The narrative of the haunted Indian burial ground hides a certain anxiety about the land on which Americans—specifically white, middle-class Americans—live," writes Colin Dickey for The New Republic. "Embedded deep in the idea of home ownership—the Holy Grail of American middle-class life—is the idea that we don't, in fact, own the land we've just bought. Time and time again in these stories, perfectly average, innocent American families are confronted by ghosts who have persevered for centuries, who remain vengeful for the damage done. Facing these ghosts and expelling them, in many of these horror stories, becomes a means of re-fighting the Indian Wars of past centuries."
Dickey is the author of Ghostland, a book that explores the cultural significance of America's obsession with haunted places—mansions, motels, dilapidated signs, and old suburban hoes. Ghosts, he concludes, are a "convenient metaphor for a whole host of problems not connected to the supernatural" and talking about them "becomes a means to process or make sense of experiences that can otherwise seem overwhelming or mystifying." In short, ghost stories help people comprehend unresolved and unsettling matters.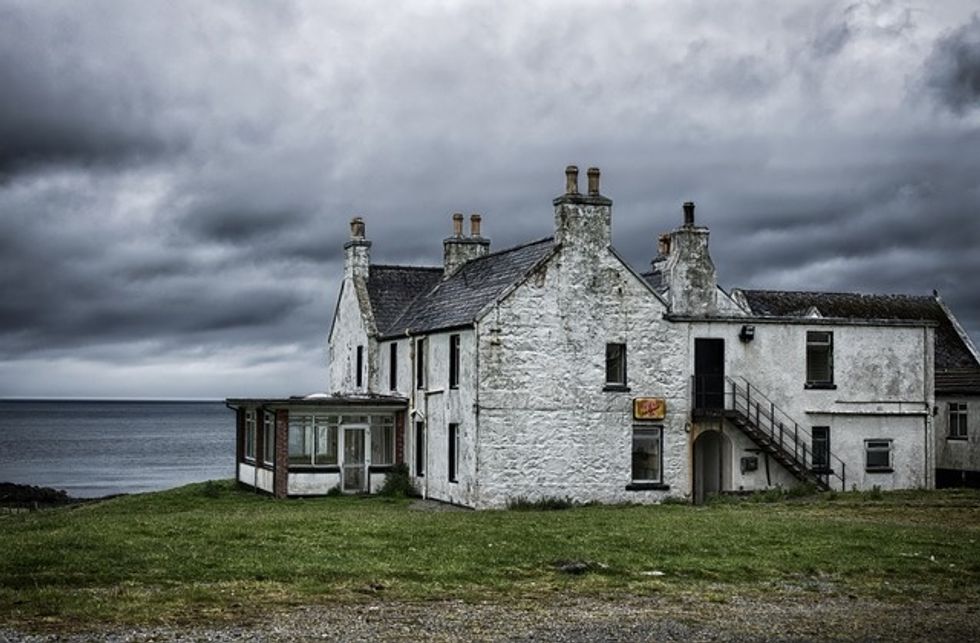 Brooke M JanoWordpress.com
In many modern films, white protagonists are portrayed as heroes who brutally murder monsters they know little about so they and their families can return to their quiet suburban lifestyles. Arguably, this sentiment isn't too far removed from the xenophobic ethos behind Make America Great Again. (In her article "Haunted America: The ghost of George Floyd and the ghost of the Confederacy, Chauncey Devaga argues that "'Make America Great Again!' is an incantation that channels the worst parts of America's past and present to hurt Black and brown people.")

From the Curse of the Pharaoh and the G*psy Curse to Hollywood Voodoo and the African burial ground trope, the fear of the "Other" is a well-explored (and well-exploited) trope in the horror genre.
Ultimately (though American mythology might say otherwise) even the most distorted version of history should tell you that if anyone is haunting America, it's most likely the European colonizers, who, in their modern iterations, may well be the nice white suburban parents down the street and the racist ghosts that live inside them.
Perhaps the nuclear family ideal was the actual "other" all along, a spectral dream in bloodstained clothes that—judging by the prevalence of white supremacist movements in America—refuses to go down without a fight.
What if the real haunting was always the bottomless pit inside the hearts of our culture's most beloved white suburban heroes? What if suburbia's defining horrors are not the Native American graveyards that lie beneath its groomed lawns, but whatever disease is at the root of colonial oppression?
Then again, there are issues with reversing tropes and painting whiteness as the monster, which maybe just re-centers whiteness in the end. In truth, binary divisions are also worth criticizing, and the ultimate goal of this kind of analysis should probably be to dissolve the "other" as a category entirely—but that remains impossible until justice becomes real (and that's a discussion for another time).
Changing the Narrative: Reclaiming Ghosts in the Present Day
"There is a significant difference between the guilt-infested projections of and obsessions about dead Indians that plague colonial imaginations and the kinds of manifestations indigenous people encounter when their burial grounds are disturbed," writes Colleen Boyd in "'You See Your Culture Coming Out of the Ground Like a Power': Uncanny Narratives in Time and Space on the Northwest Coast."
In order to begin to heal, there must be a recentering and a shift in who's telling the story. This can happen within horror stories, and hauntings can even be spaces of decolonization and revolution.
"To be haunted by the ancestral dead is another route to claiming rights to (re)occupy and (re)define lands appropriated through colonial processes," continues Boyd. Some of these narratives break down the binary between self/other and life/death, viewing ghosts as mechanisms of connection to a place. Hauntings can be acts of love or alternative ways of mapping space and time. "To be internally possessed by spirits, in that experiencing them creates a sense of belonging to them, also demarcates an external boundary for geographic and cultural possession," she continues.
Hauntings and horror can also be ways of contextualizing present traumas and healing, portraying the fractured timelines of psychological trauma in ways that linear realism cannot.
"As Indigenous people we understand this violence, we understand genocide and trauma, we know that our woman are not safe in this country, that our sisters, mothers, aunties and daughters are being murdered and raped at the hands of white men," writes Ariel Smith an in Off Screen article called "This Essay Was Not Built on an Indian Burial Ground." "We understand horror, we live it every day."
Divergent Stories: The Importance of Native American Horror Films
So what's the solution? The answer can't just be a shift towards exploiting trauma or suddenly capitalizing on stories to fill diversity quotas. Native American culture and history is full of rich and deep wisdom. It's also rife with a great number of extremely terrifying monsters.
Still, perhaps it's for the better that Hollywood has been extremely slow to adopt any sort of Native American stories, at least while white filmmakers are still at the wheel.
You know, i saw a teaser and thought this looked cool but now that I see they are trying to make a statement on the… https://t.co/NXNWqBS32l

— Johnnie Jae aka The Brown Ball of Fury (@Johnnie Jae aka The Brown Ball of Fury) 1595899972.0
"Monster stories may hold very different associations in Native stories," says Tiffany Midge, a Standing Rock Sioux member and poet from Moscow, Idaho. "In some traditions, the different monsters are deities. But there's certainly a great many so-called 'horror' elements to a great many different Native legends. But imposing Western interpretations on them flattens and diminishes them to some extent."

The solution is likely simply passing the mic and letting Native American filmmakers (as well as non-white filmmakers in general) do the talking for once.
Smith spotlights the filmmaker Jeff Barnaby, who creates "films [that] frame a space where non-Indigenous people must look up at the screen and feel repulsed, afraid and unsafe from facing the terrifying and grotesquely violent truth and reality that is nation building, colonial style," continues Ariel Smith.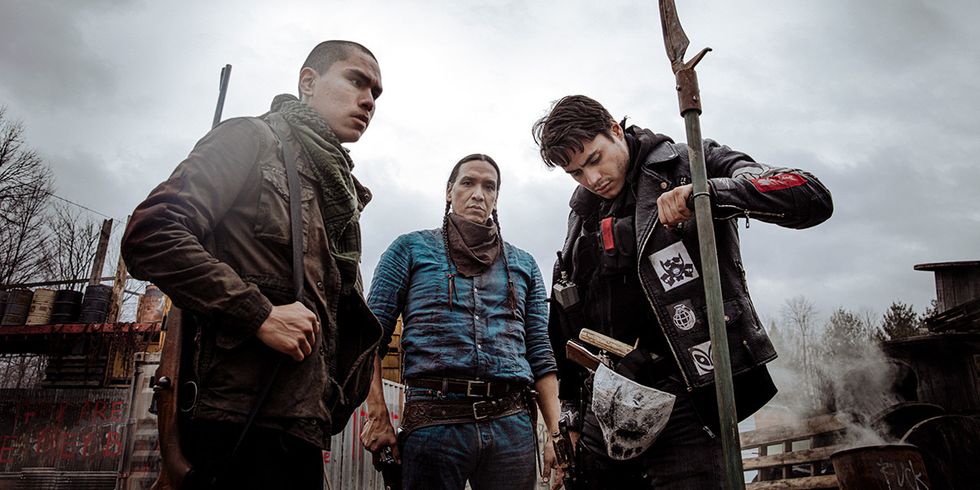 Still from Jeff Barnaby's Blood Quantumbloody-disgusting.com
Barnaby's films and other Indigenous-made stories create independent and autonomous pathways of storytelling. "Indigenous filmmakers working within and outside of the horror genre assert a visual sovereignty in resistance to colonial master narratives," writes Smith, "and in doing so exemplify that Indigenous self-expression is intrinsically linked to Indigenous self-determination."

So perhaps before you throw on The Shining for the ten thousandth time and spend two and a half hours watching white people scream their heads off (sometimes literally) in gigantic suburban homes, you might try Indigenous-made horror films like Barnaby's Blood Quantum, Georgina Lightning's Older Than America, Michael Linn's Imprint, or any of these nine Indigenous-made horror flicks.
And before you start attributing those bumps in the night to some mystical curse, perhaps check your own mind for signs of more deeply-rooted anxieties about the land your home was built on.