COLUMNS
What are the must-see films from the fest?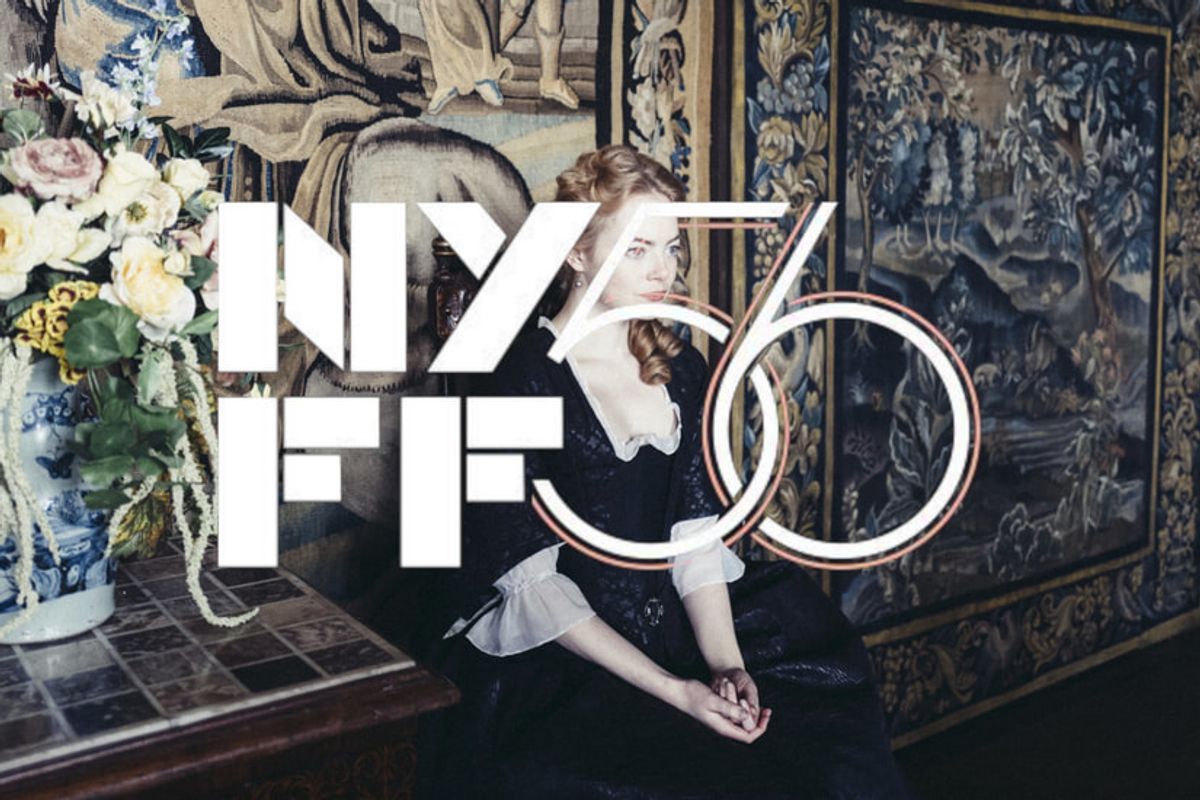 filmlinc.org
Before the best films hit the mainstream markets, they start off on the film festival circuit.
In Popdust's new column, Inside Indie, we are diving into the world of independent cinema to bring you the latest flicks coming out, in-depth reviews of some of our favorites, and exclusive interviews with the people behind them. Whether it is a foreign language film to impress your friends or a new director making his mark in drama, you will find it here.
We kick off the column with a recap of the best films from the first week of the 56th New York Film Festival. Take a peek inside what caught our eye.
---
The Favourite
Yorgos Lanthimos | 2018 | Ireland/UK/USA | 121 minutes
From the man who previously brought you The Lobster and The Killing of a Sacred Deer, there is now something dark and funny for your enjoyment. The Duchess of Marlborough is engaged in a sexually-charged relationship with her servant, Abigail, where they are arguing over the Queen Anne during the War of Spanish Succession. The lush atmosphere of the English court adds to the hilarity of the plot, led by a phenomenal cast of Emma Stone, Rachel Weisz, Olivia Colman, and others.
---
Her Smell
Alex Ross Perry | 2018 | USA | 134 minutes
The follow-up to his 2014 film Listen Up Philip and a fellow NYU graduate features Elisabeth Moss in an all-consuming and powerful role as the lead singer of a 1990s punk band. Despite being a tour de force on the stage, the woman struggles with the demons deeper inside her head brought on by interactions with friends and family. Balancing long tracking shots while bouncing off powerful performances of other well-known cast members creates a film you will not soon forget.
---
Monrovia, Indiana
Frederick Wiseman | 2018 | USA | 143 minutes
The eighty-eight year-old director only gets more inventive with each of his films over the years. Taking on a town with a population of 1,063 in his latest film, Wiseman is ruminating on what it means to be part of the American heartland. Between having coffee with friends at the local diner, watching what it is like to work at the supermarket, and perhaps most curiously attending a funeral, a picture is painted of one kind of American life.
---
End of Life
John Bruce, Pawel Wojtasik | 2017 | USA/Greece | 91 minutes
In what is sure to be a controversial film, these directors document the process of dying for five individuals, some of which are well-known in their circles and others not so much. But the directors come from the angle of wanting you to think about rather than be shocked by the subject that each and every one of us will need to ultimately face. It is a mystery story unlike any other and it is haunting all the same.
---
Wildlife
Paul Dano | 2018 | USA | 104 minutes
Actor turned director Paul Dano switches chairs strong with this picture of a family, loosely based on the 1990s Richard Ford novel. Jake Gyllenhaal and Carey Mulligan play a couple in 1960s America struggling to make ends meet and find meaning. What holds them together is their young son, trying to show them sensitivity in the world once more. Beautiful and quiet but not to be missed.
---
Sorry Angel
Christophe Honoré | 2018 | France | 132 minutes
Emotional, personal, and moving is how one might describe the latest film from this French director. Where Call Me By Your Name occupied the festival last year, this new picture focuses on a gay couple in the 1990s who must deal with their very different points in life intersecting in their love affair. A portrait of the effects of the HIV/AIDS crisis as well as a study of complex characters, you will see a vibrant love come to play across the screen.
---
Private Life
Tamara Jenkins | 2018 | USA | 123 minutes
A favorite of ours from Sundance this past year, and now available on Netflix, this film highlights an usual couple looking to grow up late in life and start a family. When modern medicine fails them, they become dependent on a young niece to try and make their conception dreams come true. However their relationships are all complicated when they discover dreams are not always so simple to accomplish.
---
Really like a film you've seen or know of one coming out soon that we should check out? Shoot me an email and let me know!
---
Rachel A.G. Gilman is a writer, a former radio producer, and probably the girl wearing the Kinks shirt. She is the creator of The Rational Creature and suggests you check it out. Also visit her website for more.