Nik Richie is the gift that keeps on giving….just like Herpes.
We have so many things to thank the controversial TheDirty.com founder for—not least, the rise to infamy of prize scumbag Dan Bilzerian.
Richie started documenting the Douche life of Bilzerian back in 2012.. with his legion of readers, known as "the Dirty army" posting photos, videos and anecdotes tracking the 33-year-old's every move.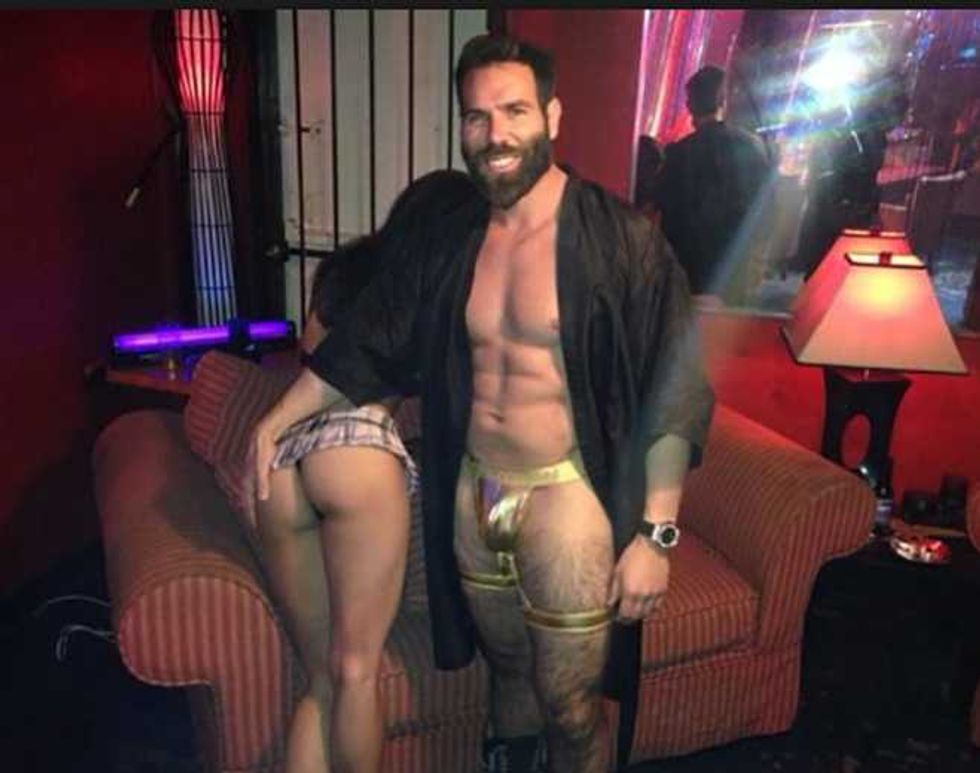 Somewhere along the way Richie seems to have seen the light and turned sour on the dude he nicknamed "Fake Equis" but not before his website immortalized the self-professed "Instagram Playboy."
Thanks for that Nik.
As Popdust previously reported, last week Bilzerian's fame meter ratcheted it up a notch after he threw teen adult film star Janice Griffith off the roof of his house, attempting to land her in the pool, but missing the mark and instead breaking her foot.
According to TMZ Bilzerian never even apologized to Griffith or showed the slightest bit of concern what so ever…..
If you've been lucky enough to never hear about this Douche before, in summary he's known for playing high-stakes poker games and posting photos of fast cars, big guns, scantily clad women pawing all over him and smoking big fat expensive cigars.
Oh, and he LOVES taking semi-naked selfies of himself.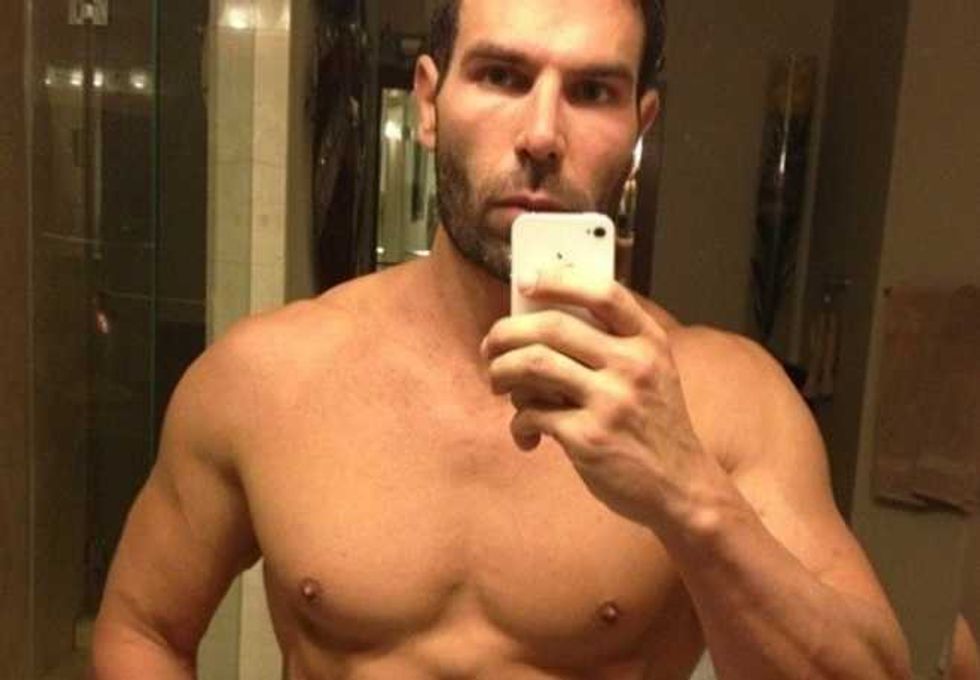 Here's the 411 on the man behind the miss.
Bilzerian's Instagram profile reads, "Actor/Astronaut/Asshole and I play poker sometimes"
Let's break that down
Starting with "Actor"
"Dan is so not an actor," a source and former party girl tells Popdust exclusively. "He wants to be an actor, but he can't act so he buys his way into movies. He paid $1 million to be in Lone Survivor and he was supposed to have a lot of lines because he helped finance the movie, but they wound up editing out all his scenes so he's basically a glorified extra. He threw a total bitch fit over it and sued them. He will do anything to be in the limelight, including buying his way in at any cost."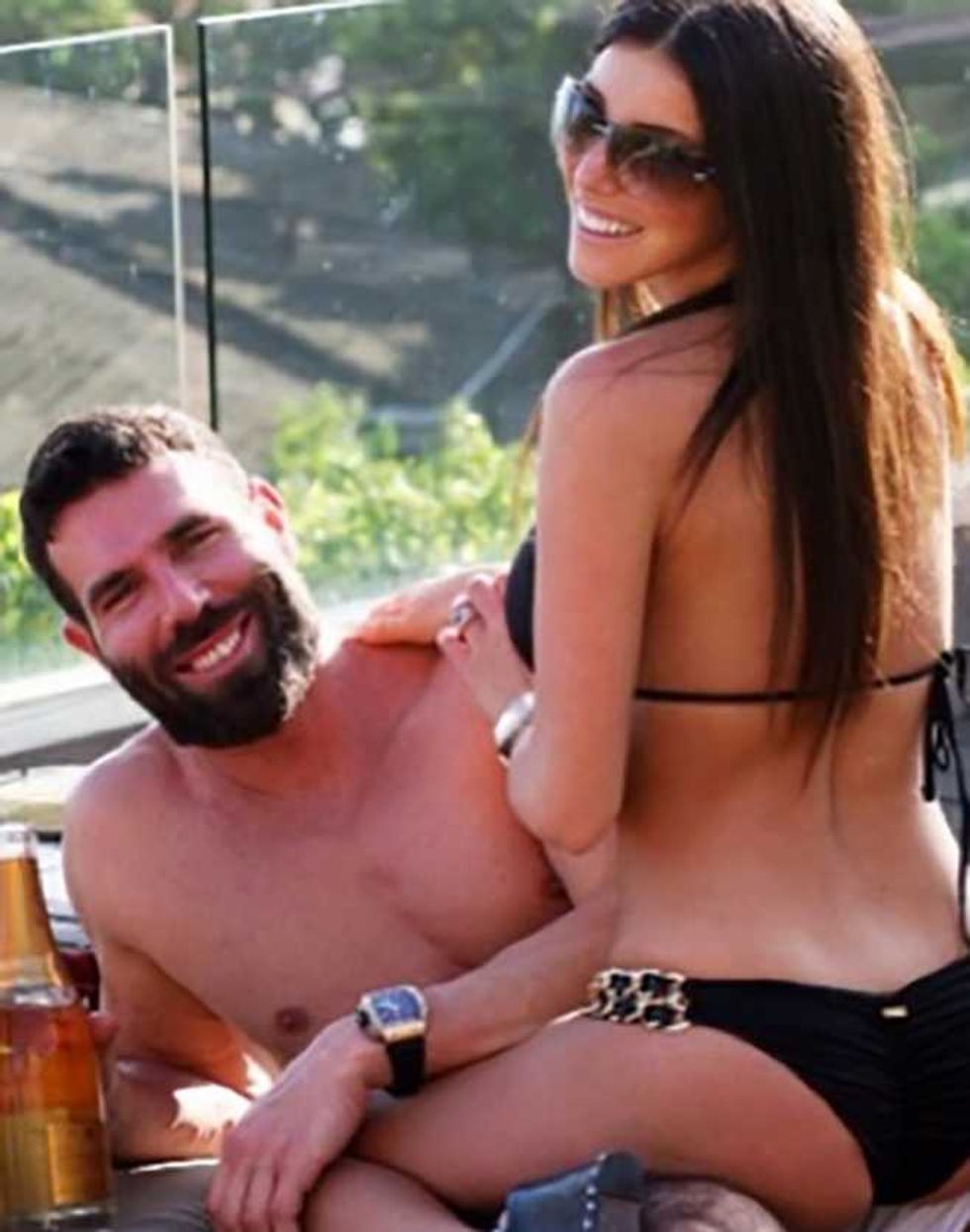 "Astronaut"
Oh Dan, you're so funny!
"Poker Player"
"He wants everyone to think he makes his money off poker, but he sucks at it! He once lost $15 million in just one month," the source claims. "Every player wants to play against him because he throws so much money away. We call him a 'donkey,' which means bad poker player. All his money comes from his daddy and daddy is a scumbag too. He went to jail in the 80s for some shady corporate shit."
"Asshole"
"Yep, he is actually telling the whole, unbridled truth there," the source says. "The guy is one of the biggest assholes in Los Angeles. He's filthy rich but has a rep for pocketing tips of his waitresses and dealers.
"I heard that one time one of his waitresses got drunk and left her tip cup behind, which had like $800 in it, and apparently Dan took it! When she asked him about it he was like, 'Too bad!' He is such a piece of shit."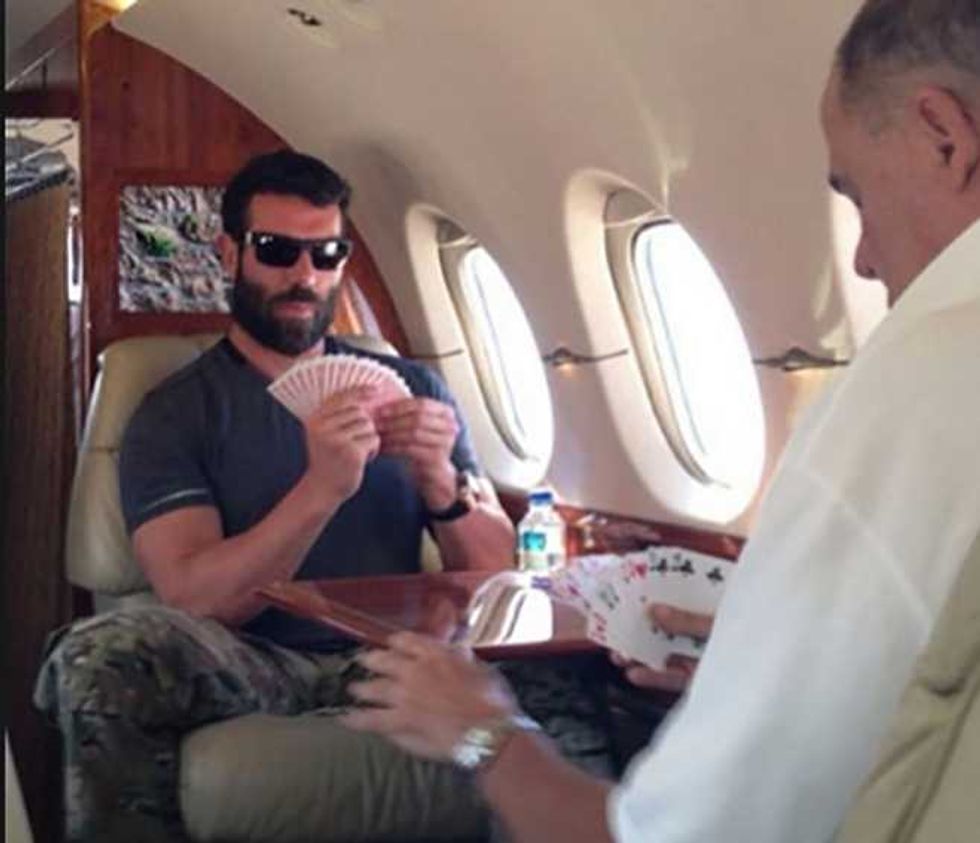 The high school dropout is the son of a twice-jailed Vietnam War vet and corporate raider, and is reportedly worth around $100 million. His Instagram portfolio has earned him demigod status as it features Dan posing with a buffet of topless babes, top shelf booze, and automatic weapons. The shots are often so racy, they are removed by Instagram.
"I had some super-hot chicks in Cabo naked in the pool. The shot was blurry. You could see some butt crack, I guess," he captioned one pic—Instagram kiboshed the shot, so we'll have to take Dan's word for it. But his 1,544,195 followers may be disappointed to know those girls are rumored to be paid to party.
"No one in their right mind would hang out with Dan for free. All of those girls get around $1000 a day," the source claims.
Makes sense. Though, who wouldn't want to hang out with a guy who has a personalized license plate that reads "Suck it" ….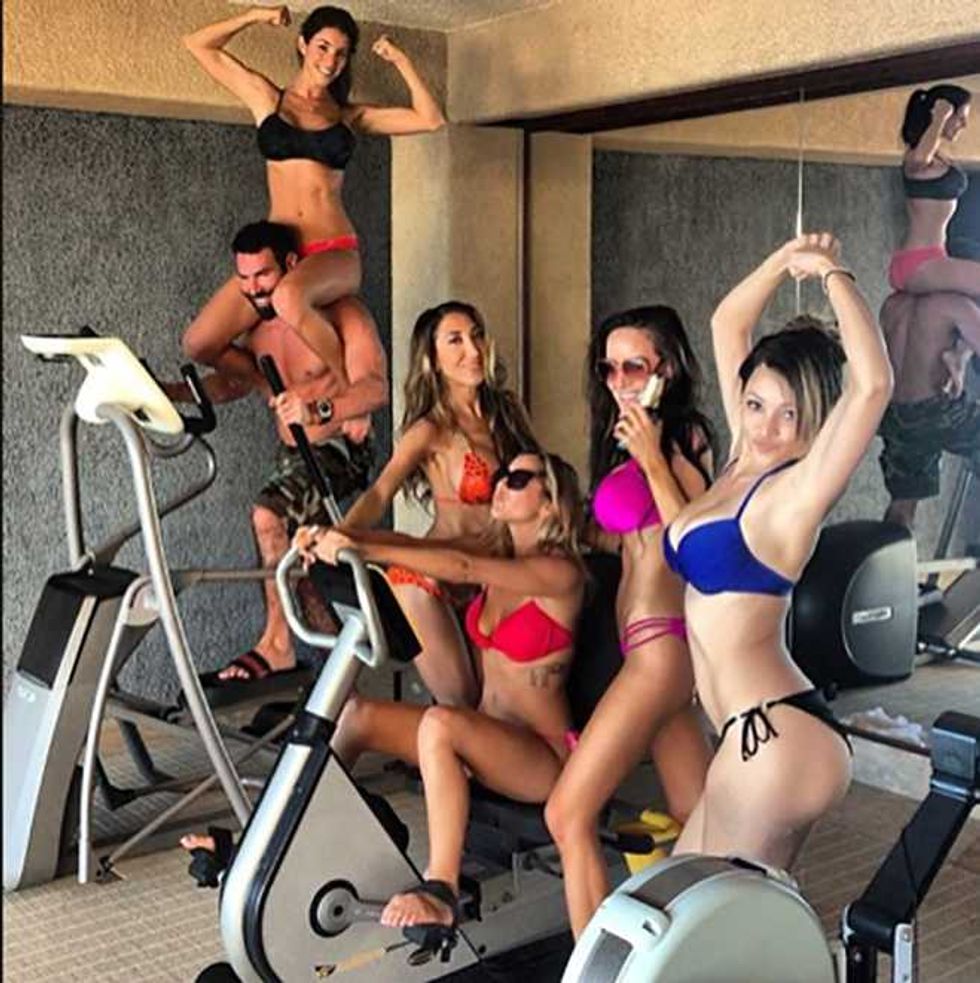 But don't hate Dan just because he's a douchebag….there are so many other reasons….
Meanwhile, we must strive to understand his douchbaggery.
Bilzerian offered this insight into his pathology during a 2013 interview with the MailOnline, "I didn't get 'a ton of attention as a kid and that's why I'm such a flashy lunatic."
Punctuating Bilzerian's ostentatious absurdity are moments of unbridled generosity and selfless philanthropy…..
"He was dating this new girl and he paid for her breast implants so he loved to go around bragging about how he 'bought her a pair of t*ts.' He said it to anyone within ear shot," another source tells Popdust.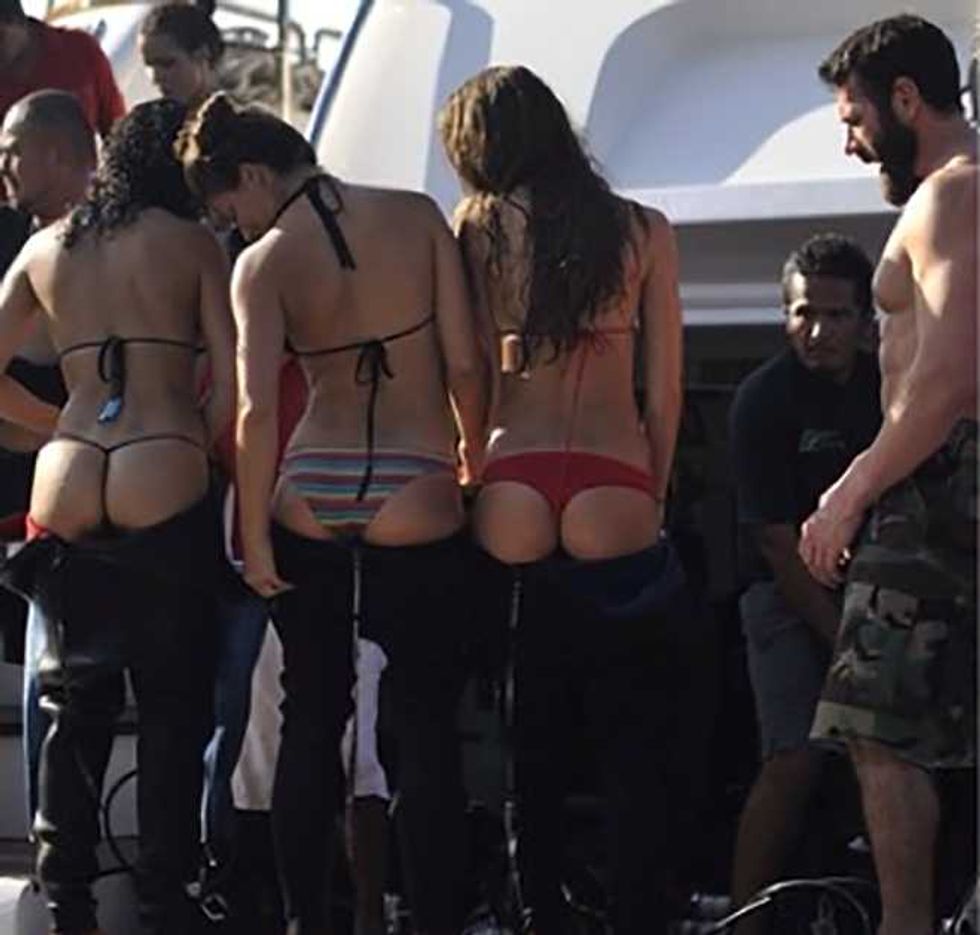 The Evolution of "Blitz"
Dan's father, Paul Bilzerian, is a former corporate tycoon who was sentenced to four years' jail in 1989 on charges of tax and securities fraud. He's also filed for bankruptcy twice—first in 1991 when he faced debts of more than $300 million in civil suits and again in 2001 after a judge ordered him to shell out $62 million.
"My dad had been in jail for 8 months because he wouldn't disclose assets. The FBI raided our house, kicked in the doors with battering rams, took my guns, our computers…it was serious," Dan told the MailOnline. "I had to sign over a third of my trust fund to get my dad out of jail. I was happy to do it."
Awww… there he goes again with that selfless giving.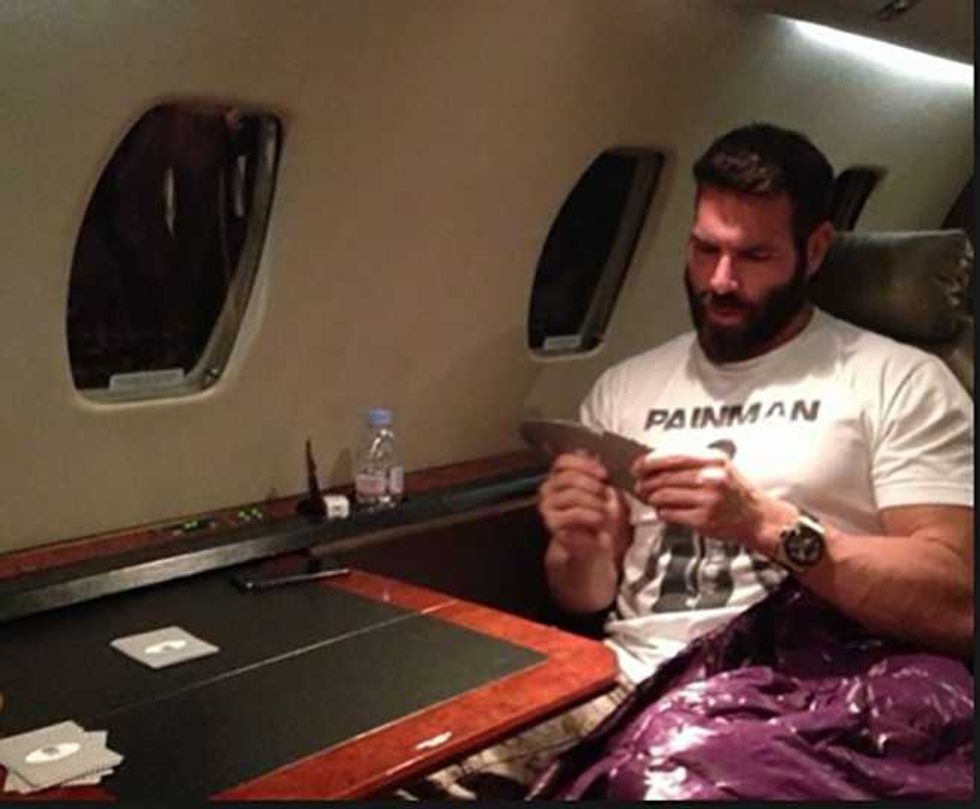 Dan was kicked out of two different schools in seventh grade, spent eighth grade at a military boarding school, then "went to Utah to live with Mormons for a year." Senior year, he was again kicked out and thrown in jail, he says, for having a machine gun in the trunk of his car. Then he got his GED.
Next Bilzerian made it 99 percent through training to be a Navy SEAL, but was expelled two days before graduation, for calling an officer a "pussy".. or so he claims.
Next stop: University of South Florida on the GI Bill, and that's when everything turned around for dear old Dan.
"Everything's been great since college," he says, explaining that's where he discovered poker. "I went broke after sophomore year, gambled away all my money, sold some guns, turned $750 into $10,000, flew to Vegas, turned 10 thou into $187,000, went back to school, played better."
Meanwhile, Dan has a bad ticker and by the age of 30, had already suffered two heart attacks.
When Bilzerian was just 25, he went on what his PR rep, Steve Honig, describes as a "four-day, very active snowboarding trip—traveling, not sleeping, hanging with friends, doing all kinds of…" trailing off before incriminating his client.
The trip culminated in a double heart attack. "If you're familiar with his lifestyle, he's a bit of a daredevil," Honig says. "His body was absolutely overloaded after four days, and the heart condition happened."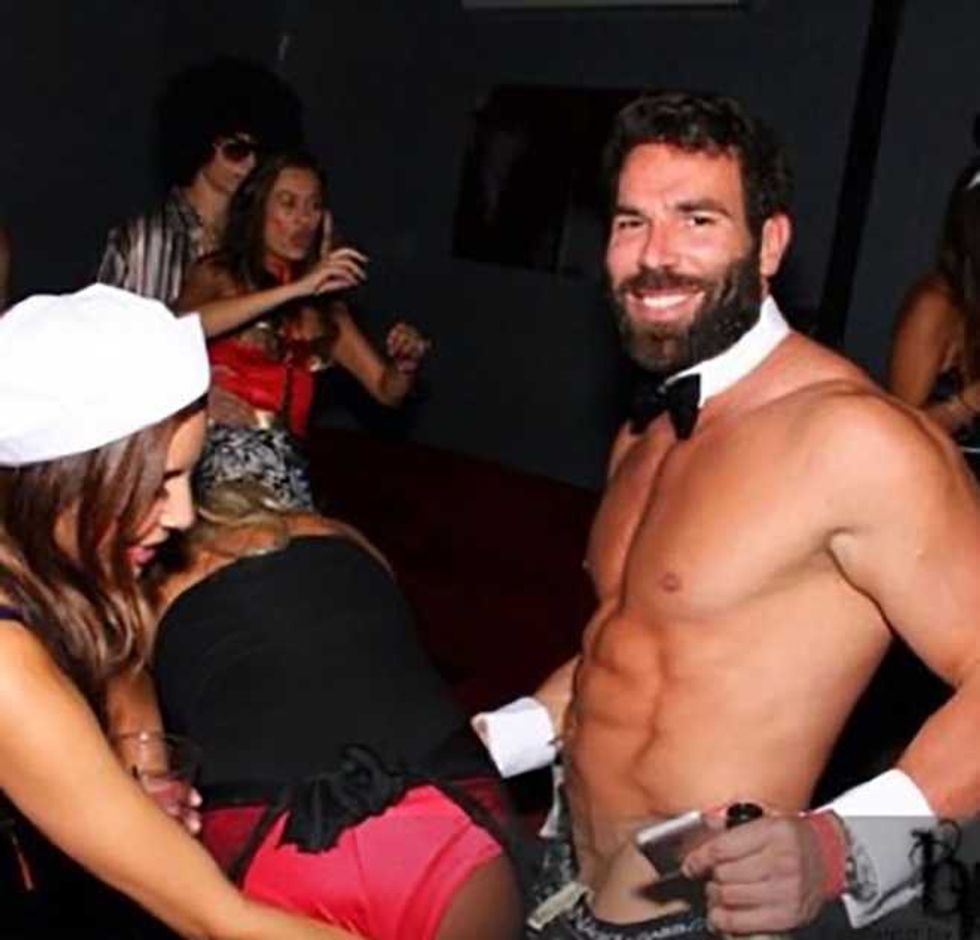 Bilzerian is a little more candid—or should that be boastful.....yeah, let's go with the latter.
"I was up for four days partying," he says. "I'd been snowboarding, I hadn't slept, I'd got flu, I ended up going to Vegas, gambling, going to a strip club, taking some stripper back and we're hanging out partying and having sex. I ran my body into the ground.
"When you do SEAL training you think you can do anything. I swam seven miles in the ocean three times in a month, I ran 144 miles with no sleep.
"You think you're bullet-proof. The difference was I was doing coke and I'd been up for four days so I took a Viagra for the first and last time in my life. Add it all together and 'boom'….I don't do coke anymore. And I certainly don't do Viagra."
Got that ladies? Dan Bilzerian certainly doesn't do Viagra.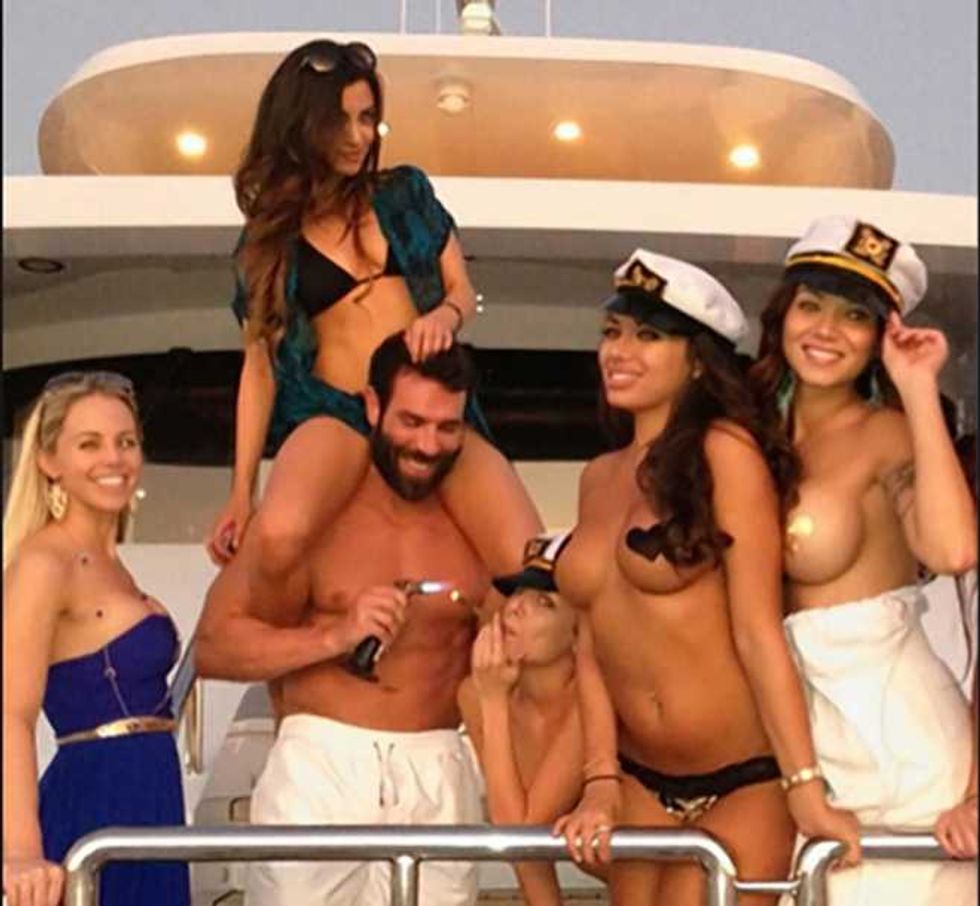 In August 2011, he cheated death yet again when he flew between Maui and Las Vegas twice in 3 days to play around-the-clock poker. Sleep deprived, he landed in the hospital with what he thought was a heart attack, but it turned out to be a pulmonary embolism. Instead of bed rest per doctor's orders, Dan opted for sexual aerobics and more poker upon returning home.
What a lad!
Bilzerian is at his most eloquent when either talking about his bank balance or his social media presence—as evidenced when he explained to All In Magazine about why he started his now infamous Instagram profile.
"I just got sick of following these retards who, 'Oh, look at my lunch today. It's so healthy!' And, 'I went to the gym!' and it's a picture of a sweaty towel. Post something cool, or don't post at all."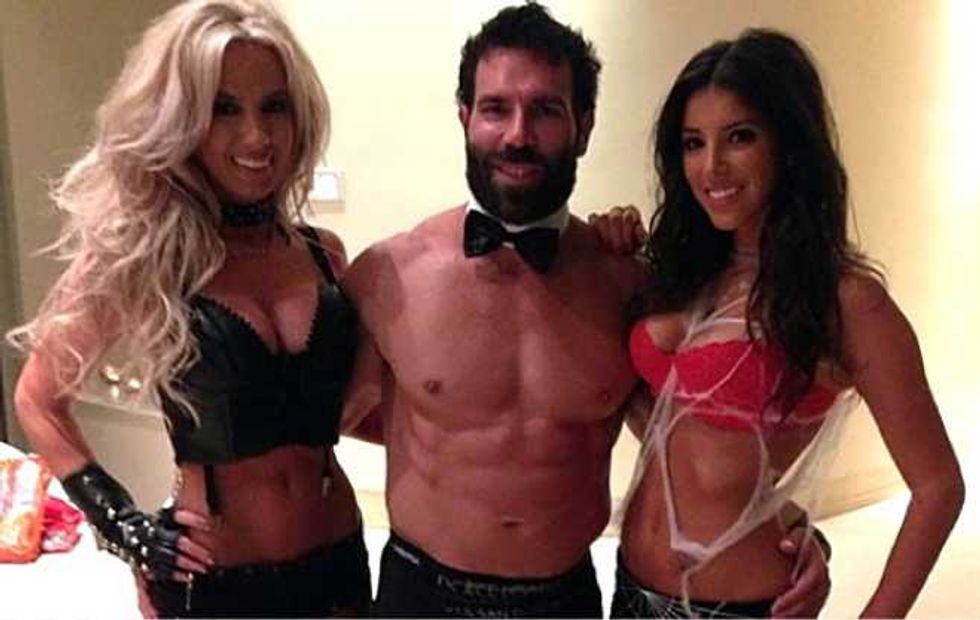 Amen to that my brother…. amen to that....
So. Does Dan have ANY redeeming qualities?
Well, he does seem to like animals and his cat, Smushball has over 100,000 followers on Instagram.
Hey, Wait. You know who else loved animals?
Adolf Hitler.
So much for redemption....