CULTURE
Aquaman's clean-shaven face could murder us all with its unbearable beauty before climate change does by 2050.
Screen Rant
The Mueller Report is out. AQUAMAN SHAVED HIS BEARD. Please adopt this adorable succubus. AQUAMAN SHAVED HIS BEARD. Not all Florida cops are real. AQUAMAN SHAVED HIS BEARD.
1. Clueless Man Pretends to Be in Charge
Matthew Joseph Erris, from Pasco County, Florida, just wanted to be a police officer. Maybe he'd been dreaming of it since he was a little boy. Maybe that's why he put a police light bar on top of his Chevy Trailblazer, along with red and blue lights on its grill. Maybe that's why he flashed his fake police lights on Tuesday night and signaled the car in front of him to pull over; maybe he just believed in himself.
Unfortunately, as WFLA reported, he pulled over a real police officer, who was undercover when Erris stopped him. After reporting Erris and searching his car, the cop found found a "realistic looking" airsoft pistol in a holster. Impersonating an officer can result in up to five years in jail, but while Erris waits for his sentencing, at least he got to live his dream for a day.
"FLORIDA MAN PRETENDS TO BE A COP, PULLS OVER ACTUAL COP, GETS ARRESTED"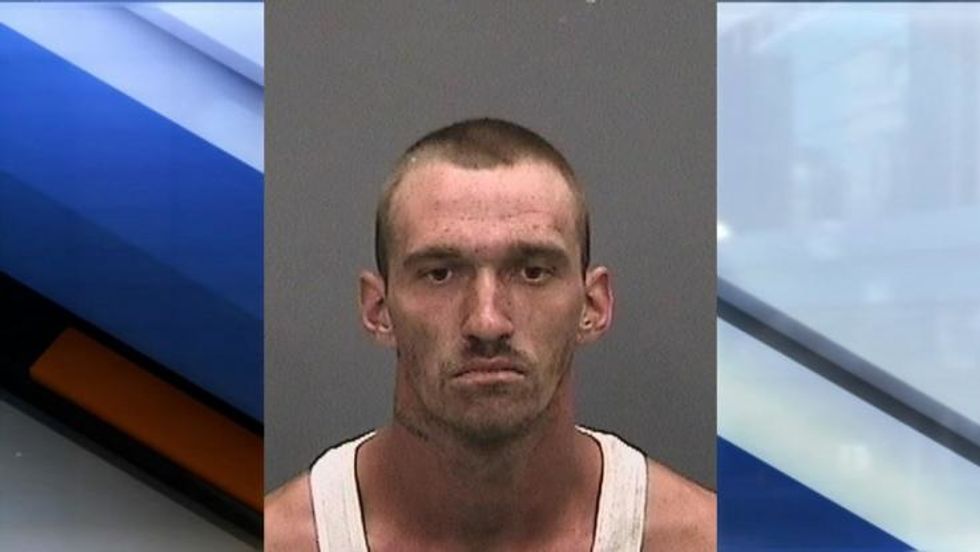 Newsweek
2. (A Different) Clueless Man Pretends to Be in Charge

If you want to understand the true, investigative essence of Robert Mueller's report on Donald Trump's alleged collusion, obstructions of justice, and most vicious firings on The Apprentice, turn to the art form of the meme. Twitter has graciously translated the most salient points of the 400-page report, which is mostly comprised of color-coded redactions. But that's fine; memes already proved we're living in a post-word society. The truth lies between the lines:
The redacted #MuellerReport is out! And this is what it reveals... # https://t.co/2C9djnIPZ3

— MackMajor (@MackMajor) 1555592805.0
THREAD: mueller report redactions as red carpet looks

— danny nett (@danny nett) 1555625671.0
3. Jason Momoa's Jawline Can Save the Planet

Prior to this week, the Aquaman actor hadn't shaved since 2012. He finally unleashed the divine light that is his bare face in order to "bring awareness" to the environmental damage caused by plastic bottles and promote a new line of "infinitely recyclable" aluminum cans. It's pro-active and honorable, but since he's even more handsome now, he could murder us all with his looks long before climate change does by 2050.
4. Craigslist Missed Connections
Throughout the politically-charged week, everyone was craving a little love. As for SJ (a.k.a. "boot girl"), she's just "Searching for: Boot Boy," and she's not letting a little limp slow her down. Also, have you Googled "twin flames" lately? It's a stupid idea; we believe it whole-heartedly.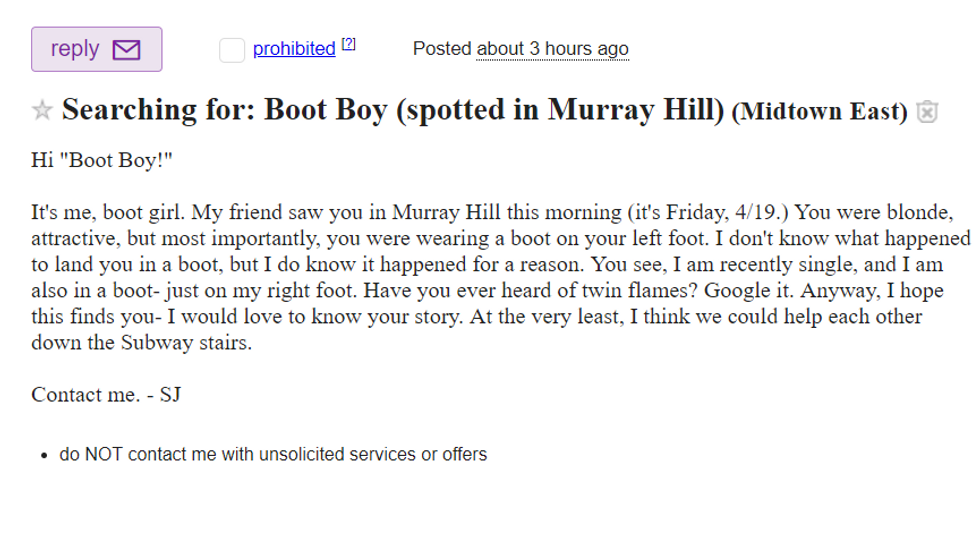 Craigslist
5. eBay Has a Succubus for Sale
For only $49.99, you can purchase this "HAUNTED RING: SEXUAL SUCCUBUS! DOMINATE YOUR PERSONAL DEMON LOVER! INTENSE! " from the trusted seller mysticmagicks. With 98.9% positive feedback, Laci is a proud mother, wife, and practitioner of "the art of Magick." More importantly, she uses her powers for good, using eBay to "re-home" many of her "spirit children," which are "very dear" to her. Be careful with this ring, however, for it holds great orgasmic power.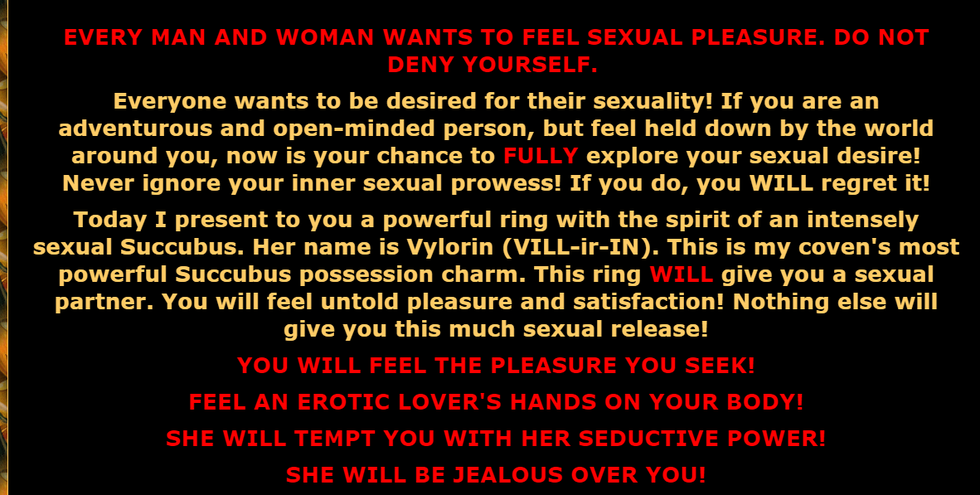 eBay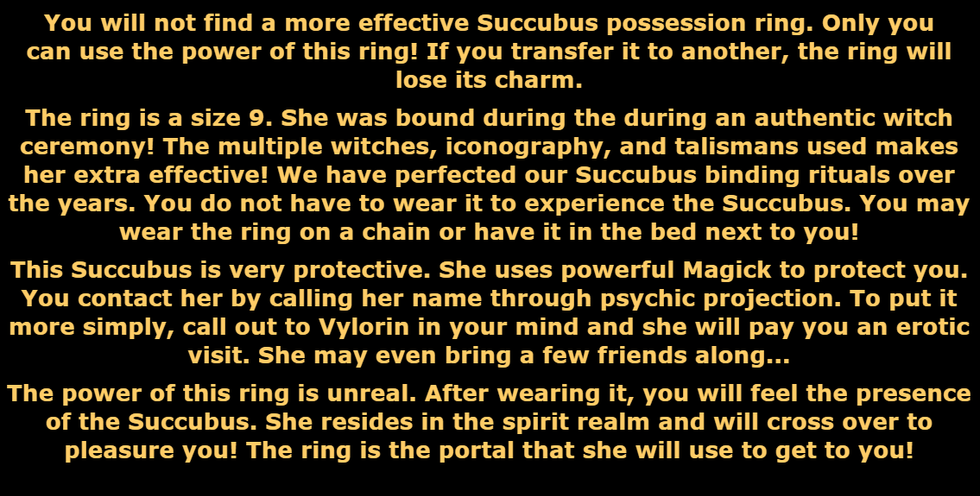 eBay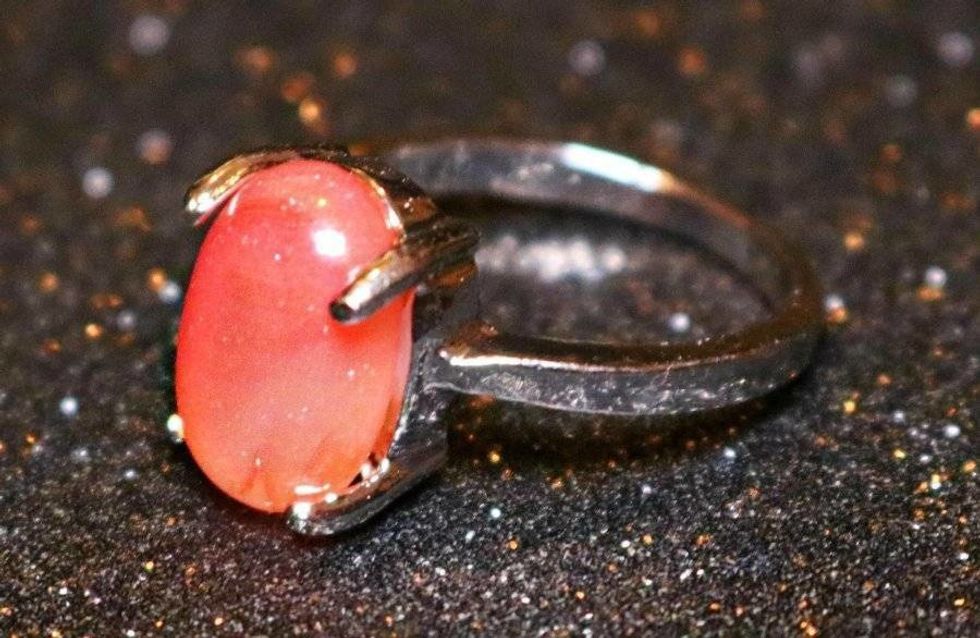 eBay
---
Meg Hanson is a Brooklyn-based writer, teacher, and jaywalker. Find Meg at her website and on Twitter @megsoyung.

---
POP⚡DUST | Read More...
Why is Wilder Woods Hiding His Identity?
From Internet Trolls to Reboots, Entitled Fans Are Why We Can't Have Nice Things
Body Positivity: Seven Celebrities Who Think You're Hot Just the Way You Are