Rising Star
MUSIC | The rising indie star talks about his new EP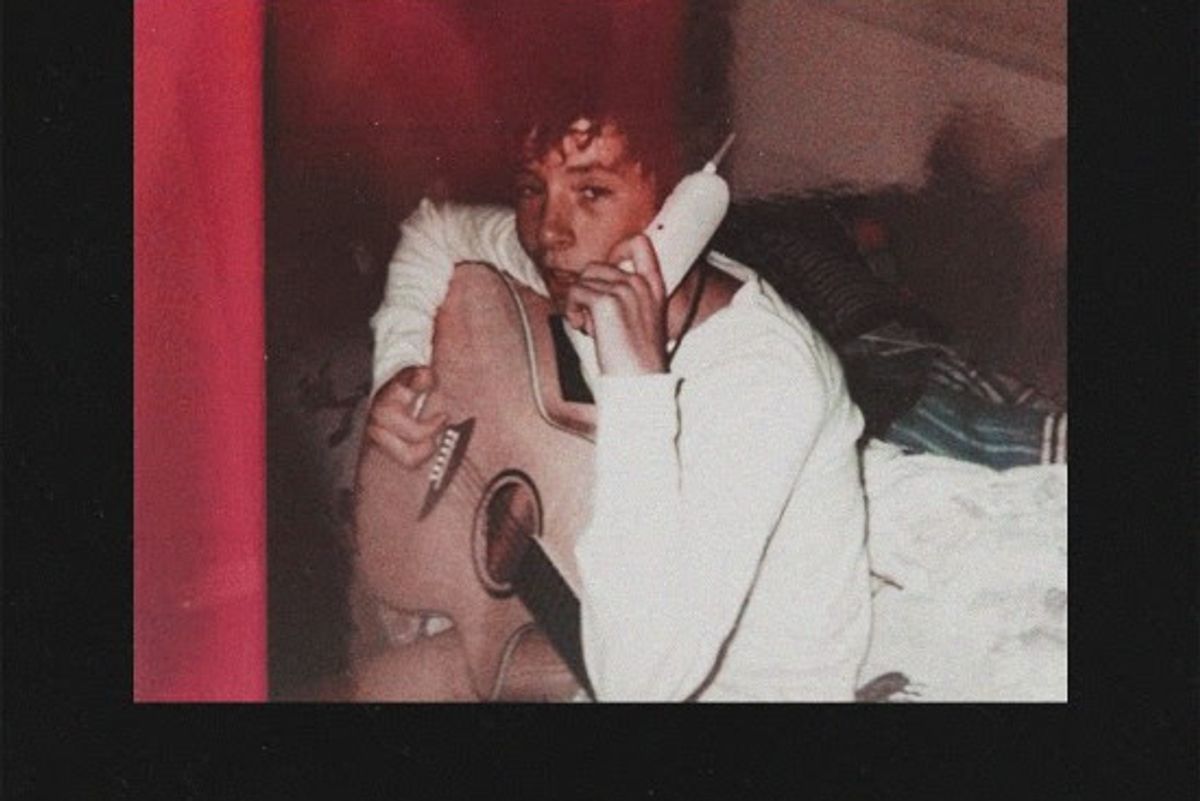 Courtesy of Drill Down Media
An indie musician for the ages
How can one pin down a sound, and seek out the melodies within it? JMR asks himself these questions. His sophomore EP, Boyish, with dealt with themes of childhood and abandonment, has been out for about a month, and the rising musician has continued to gain traction. With his soothing, ethereal sound, the dream pop that he crafts is as chic as it is evocative.
Popdust sat down with JMR to talk about his future career, his sound, and his favorite songs on the record.
---
Now that Boyish has been out for a month or so, how are you feeling about the record's reception?
It's been good!
Boyish is your sophomore record; how do you feel you've grown as an artist since the first one?
I've grown up quite a bit. My writing has matured. I see boyish as a bridge from being a boy to becoming a man.
What's your favorite song on the record and why?
Probably Harbinger as it was the most recently written. It was powerful for me to sing about depression even in such an abstract way.
[rebelmouse-proxy-image https://media.rbl.ms/image?u=%2Fproxy%2FJGVoDKZPCRhNiJH9O5_ydWXXdJYK7PpK9McN9qqQKNVS8pKVAIQuVQhDwuN4z_1Q-IxosvnurmNgJHZ9gylJfS5l5739qw5qt1WnvABfYFPwfGzP0LCEaosACW0UHWqfXkSEk-UBSDIeYdE7q51c0E4fk26m7E5ltcSuDU34Ob7Wvog%3Ds0-d-e1-ft%23https%3A%2F%2Fgallery.mailchimp.com%2F03d6abefefeb20d36410013f8%2F_compresseds%2F98727080-c4f9-4509-829b-3488d52b2e3f.jpg&ho=https%3A%2F%2Fci5.googleusercontent.com&s=977&h=b82c9a6a45fd63b3cafcc1a3fc5186455df5bc1ee819db866d5e3a5380925919&size=980x&c=2947863512 image-library="0" caption="" pin_description="" crop_info="%7B%22image%22%3A%20%22https%3A//media.rbl.ms/image%3Fu%3D%252Fproxy%252FJGVoDKZPCRhNiJH9O5_ydWXXdJYK7PpK9McN9qqQKNVS8pKVAIQuVQhDwuN4z_1Q-IxosvnurmNgJHZ9gylJfS5l5739qw5qt1WnvABfYFPwfGzP0LCEaosACW0UHWqfXkSEk-UBSDIeYdE7q51c0E4fk26m7E5ltcSuDU34Ob7Wvog%253Ds0-d-e1-ft%2523https%253A%252F%252Fgallery.mailchimp.com%252F03d6abefefeb20d36410013f8%252F_compresseds%252F98727080-c4f9-4509-829b-3488d52b2e3f.jpg%26ho%3Dhttps%253A%252F%252Fci5.googleusercontent.com%26s%3D977%26h%3Db82c9a6a45fd63b3cafcc1a3fc5186455df5bc1ee819db866d5e3a5380925919%26size%3D980x%26c%3D2947863512%22%7D" expand=1 photo_credit="Courtesy of Drill Down Media"]Courtesy of Drill Down Media
Why choose "Bound" as the lead single? What tone does that song in specific set for the EP?
The song is a playful narrative about my departure from my former label. I kind of wanted to erase the major label stigma before I started something new.
Your music is hard to pin down, at once both Bon Iver emotionalism and yet entirely danceable. How would you describe your sound and your style?
I just want to always explore sounds and not be confined by a genre. I have always loved soulful and gospel singing and I find it hard for my voice to stray far from those roots.
How does this translate to a live show?
When I'm finding sounds or creating a choir of layers with my voice I'm not really concerned with how the show will be but at the end of the day chords are chords and melodies are melodies. I'm not fond of performing with backtracks so the live performance is a creation of its own.
Where do you hope to take this project as it continues to grow?
I'd like to continue my career as an artist, producer, writer and hopefully expand my horizons to even more. Currently writing a short film that will accompany the upcoming album. I'm excited for the next couple of years.
---
---
E.R. Pulgar is a music writer, poet, image-maker, and once cried reading Virginia Woolf. Follow him on Twitter.
---
READ MORE ABOUT MUSIC...
---
Related Articles Around the Web