Fashion
The rising Miami designer talks about the launch of her first line and what keeps her going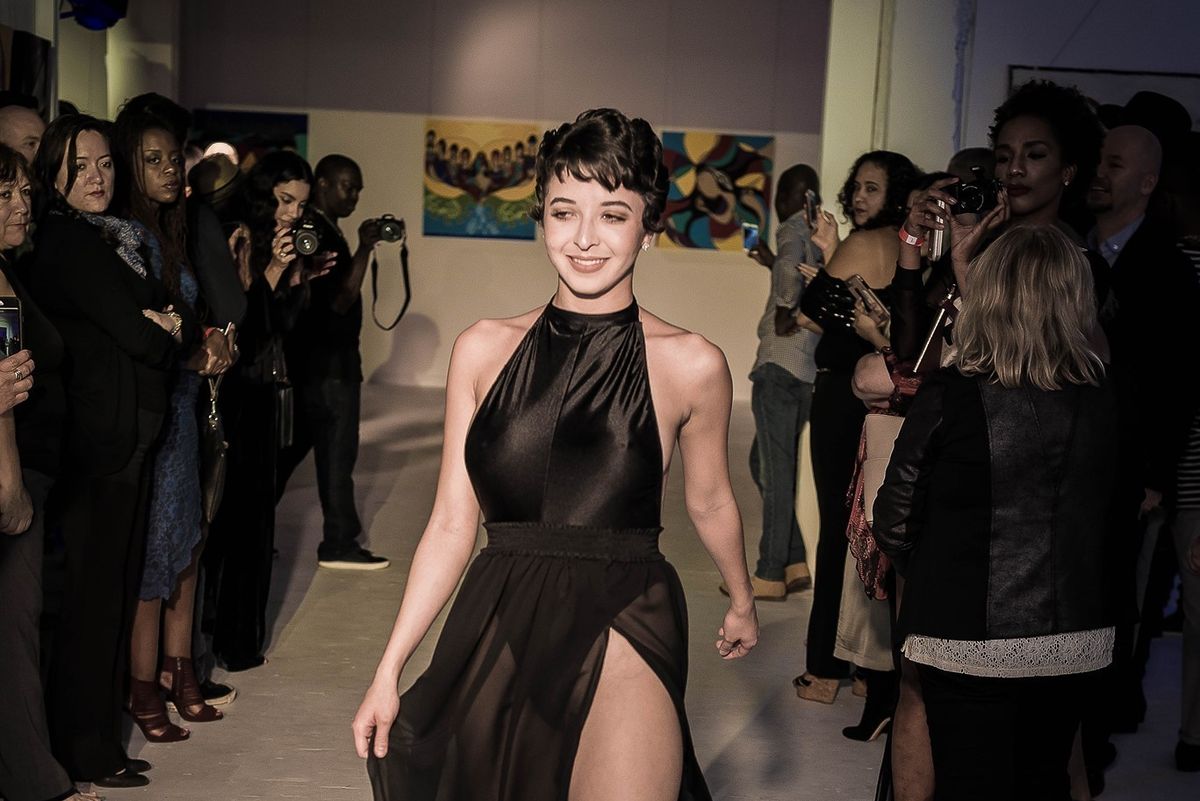 Josezph Ulysse
Miami: the city of sun, sand, and swimwear has inspired several up-and-coming designers to create outlandish, colorful collections.
Ninotchka Barrios Hecht started out as an actress, even heading to London to study the craft. Brimming with creative energy, she turned her eye to couture. Inspired by the colors and culture of the city she calls home, as well as local indie funk band and close personal friends Magic City Hippies, she recently released a line of swimwear called Pink Water. It's always summer in Miami, and the chic, high-quality garments Barrios Hecht designs are illuminations of the body at its most beautiful, with lines and cuts of fabric in just the right places. She veers between muted tones and highlighted colors, between sand and LED Ocean Drive lights. Collaborating with local collective The Line, her collection launched alongside three other designers with a party at Macaya Gallery. After having her moment in the sun, she looks toward the next project.
Popdust caught up with Barrios Hecht via email to discuss her first collection, what comes next, and finding inspiration amid the sun, sand, and surf of the Magic City.
---
How did you come up with the idea for Pink Water's first collection?
I wanted to mix things up just a little bit. I used the same styles that you see in many swim lines nowadays, but started mixing and matching color combinations and cutting the fabric differently.
Tell me about the launch of your line at Macaya.
I couldn't have asked for a better way to launch a line. The people from The Line and I got connected through mutual friends and spent two weeks casting models, planning, choosing music and lighting. They were extremely organized and helpful. The night of the show, I was pleasantly surprised to see so many makeup and hair artists helping out. It's just kind of crazy how things worked out: I wasn't even looking to showcase my things and then out of nowhere there I was, lining up all these beautiful models wearing my garments. It felt amazing. There was an open bar, and so many friends showed up. I had posted about it a couple times on Instagram and Facebook, but I really didn't expect so many people to come out.
Your site says Miami itself was a big inspiration for the collection; tell me about that.
For the past three years, I feel like I've experienced the most incredible life that a young adult could ask for. I really do have the greatest friends, and Miami is such a perfect setting for it. I don't see myself living here after I get my B.A., but things like the beach, all the Magic City Hippies gigs and long sunny days in Doral with childhood friends drench my heart in happiness and good memories. It's weird; I'm already nostalgic for something I still have.
When I came back from my study abroad in London, I realized how beautiful Miami was. We really do live in the sexiest place in the world: I look around and damn, we've got some insanely good looking people. I guess I just wanted to add on to that. I feel my pieces really show the beauty of a woman's body. I kept things simple with nude shades, white and pastels—tan skin looks delicious in white lycra. The image of a girl with red lips and a nude one piece is just so perfect in my head. The scenery here really inspired that color palette. Also, the lifestyle here can get pretty exciting: one moment, you're hanging out at the beach with your friends, and then out of nowhere you're all on your way to some party. With my pieces, you put on high-waisted black skinnies and some lipstick, and you're ready for the night.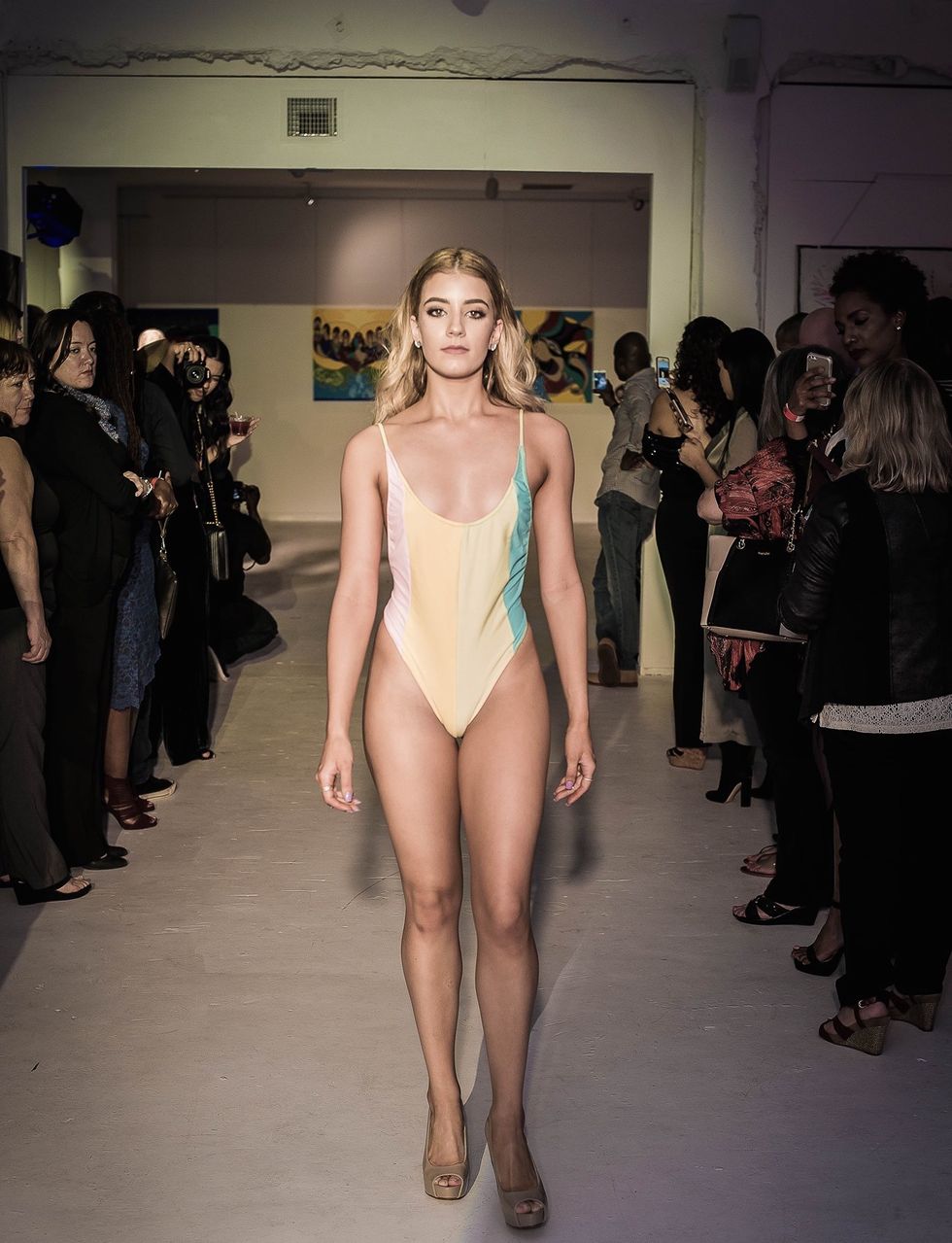 Josezph Ulysse
You've also worked with DEADCULTURE; have you thought about expanding Pink Water outside of swimwear?
Yes! I'm adding maxi skirts, chokers and body accessories very soon; things that can really give girls a completely different, dressed up look in seconds.
Have you started work on the next collection? Any new projects fermenting?
I love this question because the thought of new projects is what keeps me going. I crave days of sitting in my studio, drawing a quick sketch, making a pattern, cutting the fabric, sewing it and having a new garment in my hands right away. I've already made a couple of new pieces I will put up very soon.
What was the most exciting part of the entire process?
Creating the pieces. Sketching it all on paper and thinking of the color palette.
What collections or brands have inspired you?
American Apparel and Minimale Animale.
What's next for you as a designer?
Staying creative and sharing my ideas quickly. I really do feel I spent the past couple of years hiding in my garage, not really telling anyone what I was up to. Only the closest people to me knew about this project. It was really fun surprising the people on my social network with Pink Water, but from now on I want to post about a new garment as soon as I finish making it.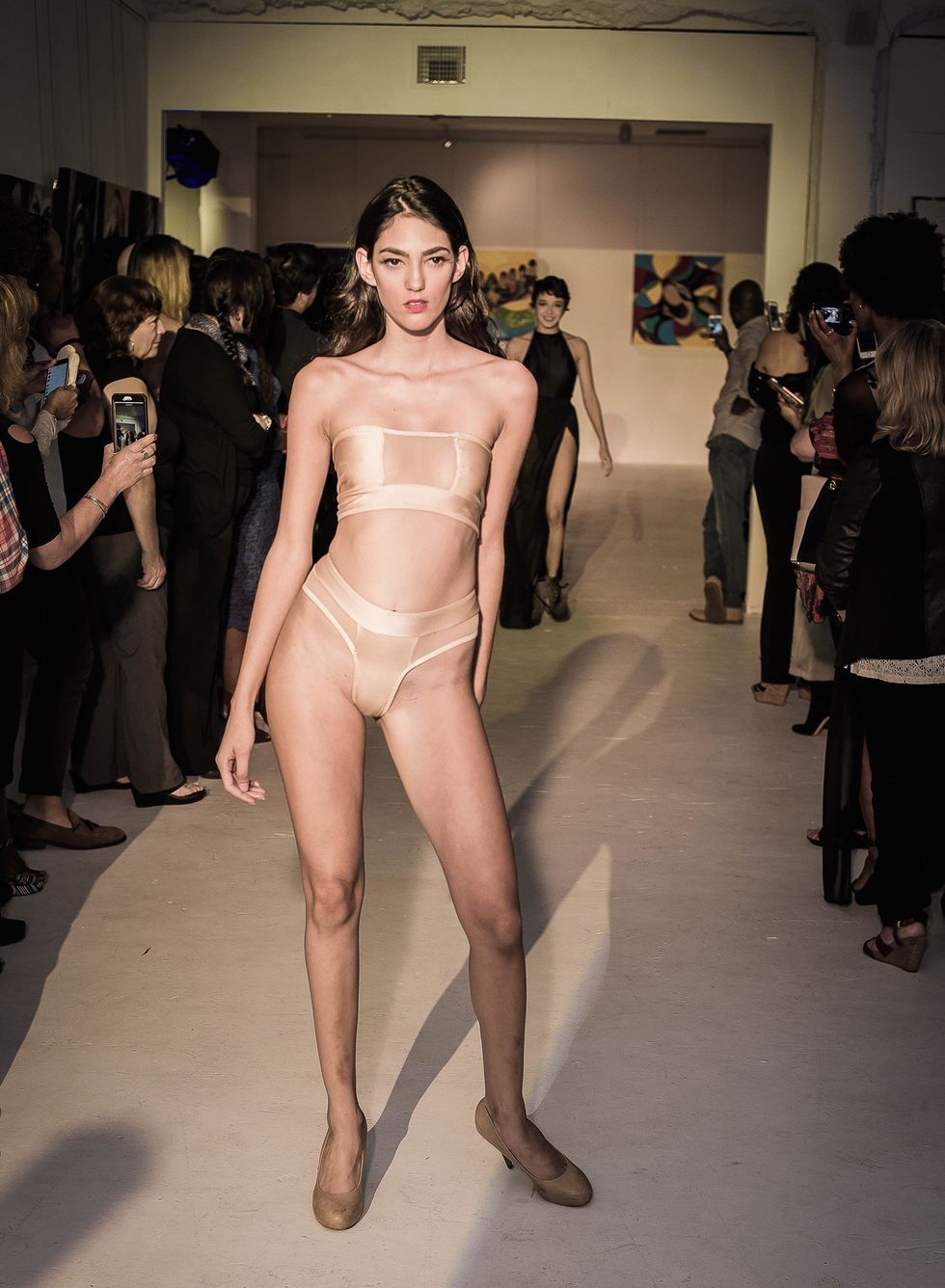 Josezph Ulysse
---