MUSIC
LISTEN | The Arizona indie rockers are playing at the edges of worlds and the center of your mind.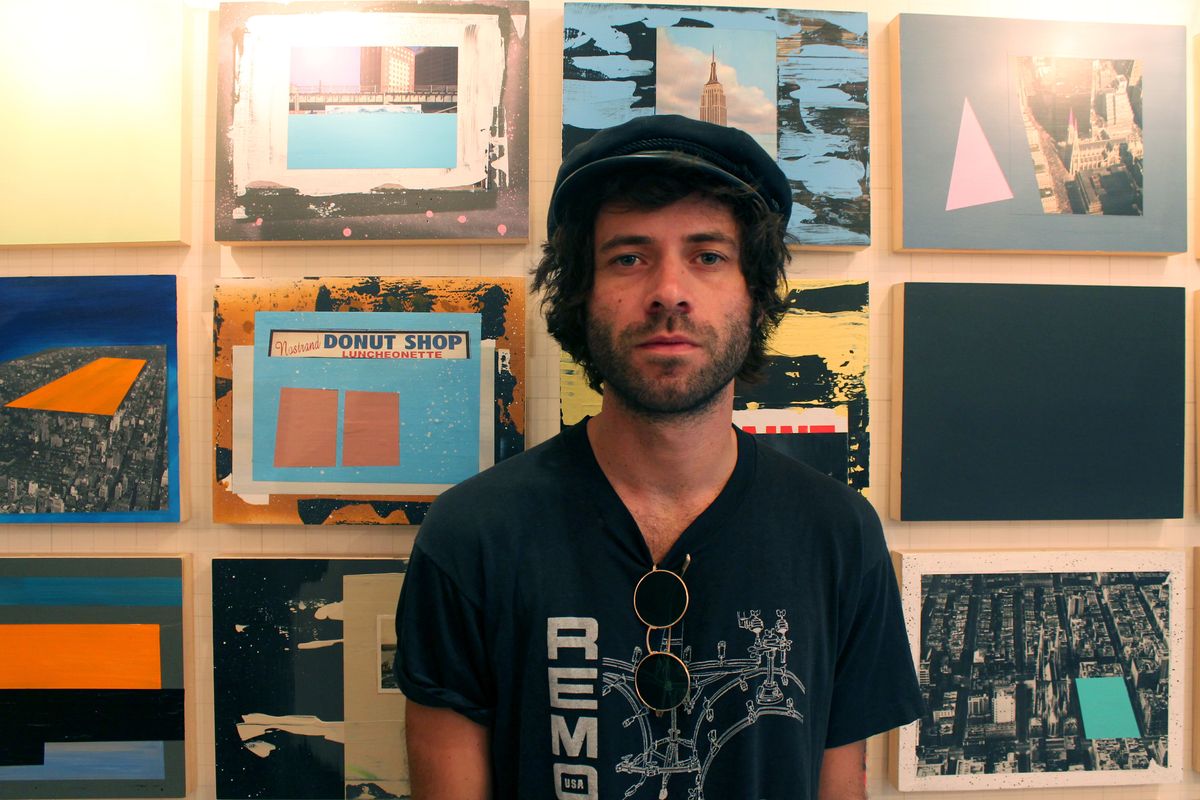 Photo by Hailey Nuthals
"We were very conscious of trying to tiptoe along this line between who we are as individuals and as working musicians in a band, and this line between that and this bigger idea, this larger-than-life thing, that music is capable of providing."
Listening to Brennan Smiley, frontman of Arizona-based rockers The Technicolors, talk about the band's new album Metaphysical, is like watching someone try to pinpoint exactly what it was about the sunset they find beautiful. His words are slow to come at times, and quick at others, but they're all very carefully thought through and intentional. At the Arlo NoMad, trying to find a balance between blasting A/C and New York's scorching concrete heat trap, Smiley and his band are also trying to find a balance in the music they make and the lives they navigate.
The album, which comes out July 7th on 8123, was recorded just under a month ago during three weeks in the studio where the band was under a few strict rules. No phones were allowed in the studio - "very, very strict" - and "we also had a rule that we weren't allowed to reference any band or musician specifically if we wanted like a certain sound or a thing." No name-dropping, no copy-pasting, just your own sweat in making what you want and trying to articulate that to bandmates and your producer (in this case, Bob Hoag). Smiley described the rule as one that was imperative to how the album was made.
"You're trying to create, and it forces you to create something completely new and completely your own. So that was one way that we just took ourselves out of the real world for a little bit, for a moment, and just lived in our imaginations."
Living in one's imagination can be hard, lately. The onslaught of media, whether social, digital, or traditional, is frequently overwhelming, and now that fake news is a real concern, the plethora of information - fact or otherwise - can feel like a crashing tidal wave. Metaphysical is The Technicolor's response to that wave.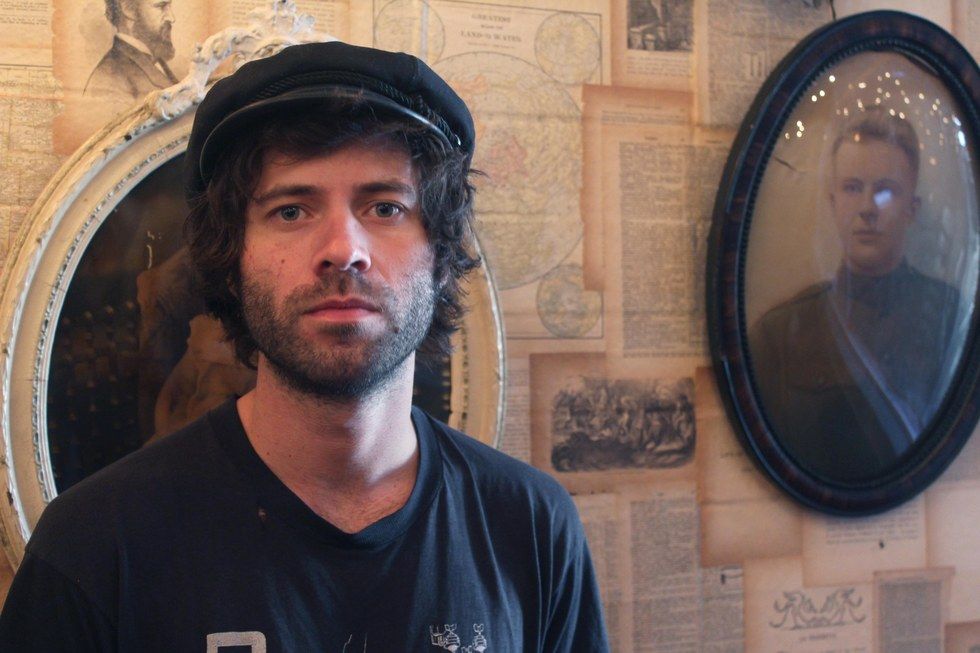 "Our album isn't really so much an attempt to cut through the noise, but more of an attempt to create something that is beautiful and is a work of art that somebody might come closer to listen to," Smiley said. "It's soft-spoken at times, it's loud and rambunctious at times. It's not like we were trying to create an escape from the noise, but more of just our idea of the importance of art."
For Smiley, that art is crucial, and the work that went into making the album is only half the job. He has spent the last three weeks touring the United States and parts of Canada on his own, playing solo shows in cafes and fans' homes and hosting listening parties for the new album. In his words, it was "trying to use the internet to do something that is far more than personal than just being on the internet." These weeks - effectively the entire time between recording the album and releasing it - were both a way to keep himself busy and engage with music in a way that goes back to the way he started, with just an acoustic guitar and himself to offer to listeners. In fact, the scaling down has been crucial - for Smiley, less has become more."I practiced really hard for this tour, and I'm able to bring in a new thought, a new dynamic that's so personal and it can be so quiet," he mused.
"I think in the really quiet moments, there can be just as much tension as we may have during a loud moment on stage with the full band. And that's something that's really powerful."
The songs from Metaphysical that the band has released as singles - "Imposter," "Lilies for Lily," "Little Charmer," and "Congratulations, You're a Doll," call to life impressions of The Strokes and The Killers, but with a quieter intensity than both. It truly is just Smiley and his bandmates, Troy Lowney, Sean Silverman, and Mike Nicolette. The vocal production is clean and, if affected, in a very clean-sounding way. Guitars and bass remain simple as well, and there's not even much echo or distortion to muddle the sound into something grunge-y or punkish. Lines like "I'm not sorry for the way I used to be" in "You're A Doll" and the opening kicker "I liked you better when you lived inside your head" in "Little Charmer" revel in their frankness and open candor.
More than 2016's EP Sweat or any of their previous albums, the band has pulled back and taken away the veneer to let their own truth shine through. Truth, in a way, might be one of the bigger ideas that Smiley so admires in other artists that The Technicolors have found themselves addressing in Metaphysical. He admitted to being drawn to "the things that are larger than the song - the ideas that go on and become thoughts outside of music or songs, but because of the songs."

Whether planned or not, it seems that a simple honestly is
Metaphysical
's bigger thing. Goodness knows, we could use it.
---