They are all bands that The Stolen have been compared to over the course of their career. Forming in Old Bridge, New Jersey, the four friends have made waves and performed as part of major festivals, all while releasing a lot of music on their own. The band's nostalgic sound of late 80's new wave rock blended with modern indie pop is nothing less of intriguing. On their third studio album, Fragile Heart, the band is brighter and more explorative than ever, ready to head out on the road for a national tour. Somehow, they've still found time to release the music video for their single, "Euphoric."
Dom Cuce from the band spoke with Popdust via email about all of this and more before the guys head out on the road this summer.
---
How did you guys start playing music together as a band?
It's a funny story. When I was three years old I moved to New Jersey from New York and Mike and Rob were my neighbors. We became really good friends and eventually found a love of music through their dad who was in numerous bands for pretty much his whole life. When I was 10 years old, we started playing cover songs at block parties, bars. Pretty much any place we could play, we did. As we got older, we started writing our own stuff and touring. Kevin was a lifelong friend of ours, and he joined a little later when we were still in high school. We were all friends before this band so it's just a great feeling creating and performing music with your best friends.
Your music has gotten a lot of praise for its "new wave" sound. What artists have inspired you the most?
We take influence from a lot of artists from many different era's. We consume so many different types of music. We were definitely influenced by some new wave bands like The Cure, Depeche Mode, Duran Duran, but like I said before, we take influence from many different eras of music. We just want to make sure we stay true to ourselves when writing music, that's one thing that has always been very important to us.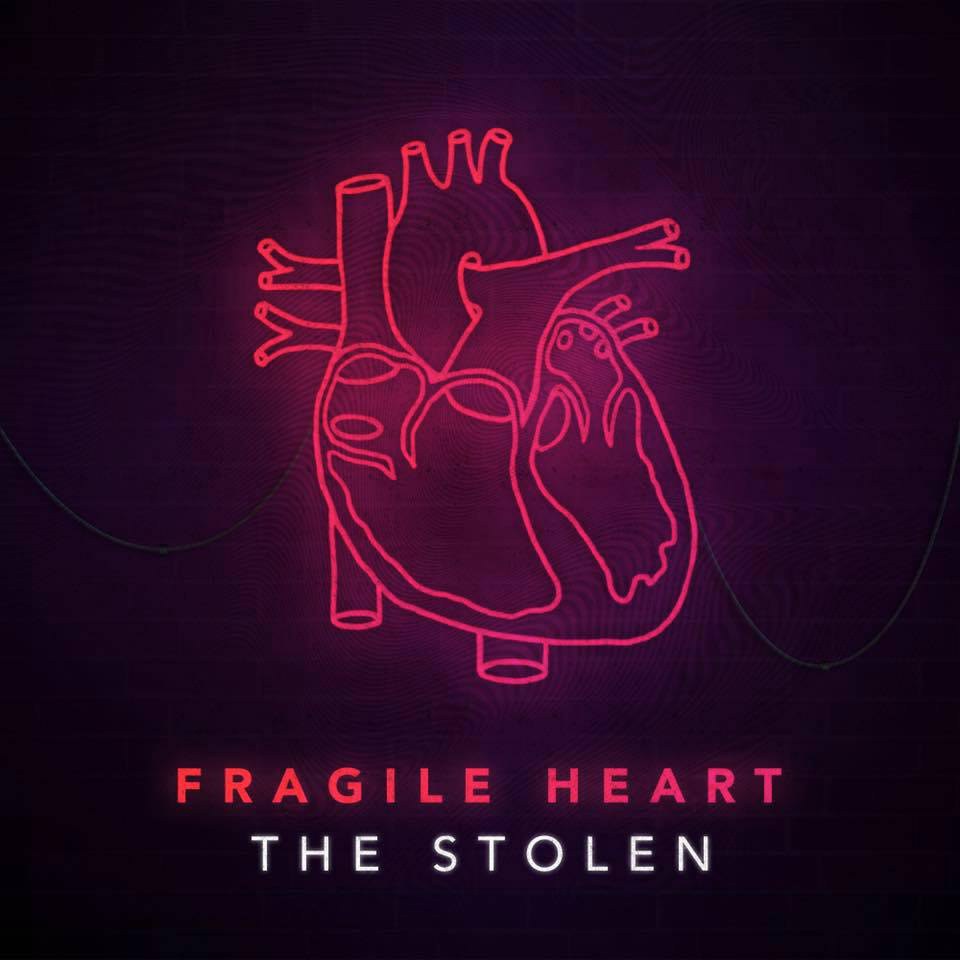 You recently released your album Fragile Heart. What was the writing and recording process for it like?

When writing and recording this record, we wanted to make sure we had something that we were completely in love with and that it was something that felt right, and we feel we have that. We took our time with this. We wanted everything to be the best it could be. We recorded guitars with a producer named Mike Oettinger in Union City, New Jersey, but everything besides that was done by us. Our guitarist, Rob, tracked everything else and mixed the record. It's a great feeling doing it yourself and that's one of the reasons why we are so proud of this record.
Do you have any favorite tracks off the album? Have any of the songs changed for you guys over time?
We actually discussed this the other day. When writing the record, we all thought we were going to have an absolute favorite, but after it was completed, it was very hard for us to pick a favorite. We love the entire record and are really proud of it.
You also released a music video for the single "Euphoric." What do you guys think about during the music video producing process?
This video in particular was pretty special for us. My sister and Mike and Rob's brother, Joe, played the roles for it. It's pretty cool to see your siblings in your video, and funny as well. But with the "Euphoric" video, we wanted it to have a "Stranger Things" vibe to it. It felt like it complemented the song well. As far as what we think, we just want to the video to represent the song well and put out something that the fans enjoy watching.
You've played some big festivals like the Vans Warped Tour as well as opened for big names like Neon Trees and The All-American Rejects. What have those experiences taught you guys about performing?

Playing those shows definitely teach artists in a lot of ways. For us, I feel like we're going to be more comfortable working/playing to a bigger crowd every time we play a show like that. They're great shows to play and it is always a great time.
You're about to set on a pretty expansive tour starting in August with Jake Miller, as well as some solo headlining shows. What are you most looking forward to with that?
We are really excited to get back out on the road and connect with old and new fans. Their support has been great and without them we wouldn't be able to do what we do. It's cliché but true. Also, we are hitting a few new cities so that's another thing we are looking forward to experiencing together. We're stoked to be playing all of these shows and cant wait to see the fans. It'll be a good time for sure!
---
Fragile Heart is available now on all streaming platforms.
---
Rachel A.G. Gilman is a writer, a radio producer, and probably the girl wearing the Kinks shirt. Follow her on Twitter.