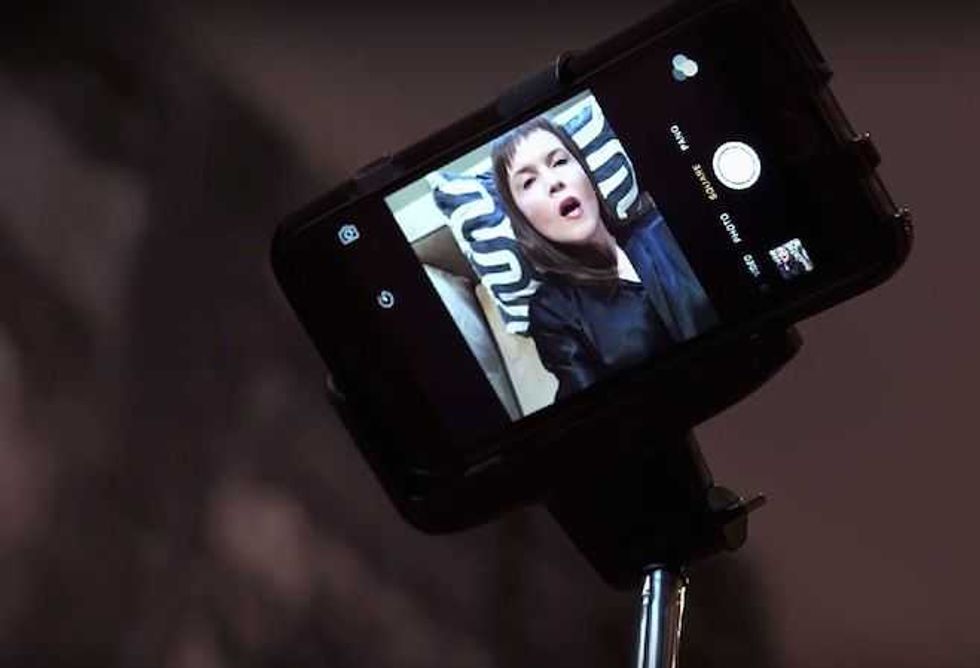 You know when you're masturbating and you think to yourself, "God, I'd love to share this moment with everyone I know!"
Well, your prayers have been answered by a horny, autumn-haired Ellen Page-lookin' innovator.
Introducing the dildo selfie stick, which comes with it's own selfie-stand: your vagina! Or for the narcissistic masturbating male, your rectum!
Now You Can Put Your Dearly Departed's Ashes In A Dildo!
And that's another genius aspect of the dildo-selfie stick. It allows for some creative license in terms of orifice choice.
"Want to share your 'O' face? Get this dildo-selfie stick, and stick it up your..." the inventor cheers!
And while red seems to have a tongue-in-cheek approach to this ingenious device, Kim Kardashian will likely take it far more seriously.
The Ultimate Sex Toy For Foot Worshippers—NSFW
Take a look at a demonstration of the dildo selfie stick: