MUSIC
Popdust investigates whether or not Garth Brooks is a huge Bernie Sanders supporters.
One glance at country singer Garth Brooks in his big black cowboy hat and signature goatee, and you know you're looking at a man who's got friends in low places.
Garth Brooks isn't a black-tie affair kinda guy. He's the real deal, a country boy just like you, drinkin' whiskey, burpin' loudly, and sellin' his music exclusively at Walmart for a while.
But Garth Brooks does more than just pander to the working class experience while raking in the big bucks. He apparently supports working class ideals, too, specifically the grassroots organization efforts surrounding presidential candidate Bernie Sanders. To show his support for the anti-establishment Sanders—who has been firing up a diverse coalition of voters with calls for Medicare For All and an end to billionaire exploitation of the working class—Brooks donned what appeared to be a custom-made Sanders jersey featuring the number 20, clearly implying "Bernie Sanders 2020." Very cool, Garth!
Now, there's an alternate reading to this that might ruffle a few feathers, and we don't want to project, but...
There is a famous former professional football player named Barry Sanders. So the possibility does exist that Brooks was actually wearing a regular Barry Sanders jersey and not a custom-made Bernie Sanders jersey. As painful as this might be to recognize, in the name of journalistic integrity we must consider the evidence and perform a thorough investigation.
Firstly, Barry Sanders played for the Detroit Lions, and Garth Brooks' picture was taken during a show he was playing in Detroit. And while this might seem coincidental, perhaps it's also worth noting that Barry Sanders number was also 20.
Using state-of-the-art photo analyzation software, we've also managed to place a photo of Barry Sanders wearing his jersey next to the picture of Garth Brooks. You'll notice that the jerseys are different colors, but the striped markings on the sleeves are alarmingly similar.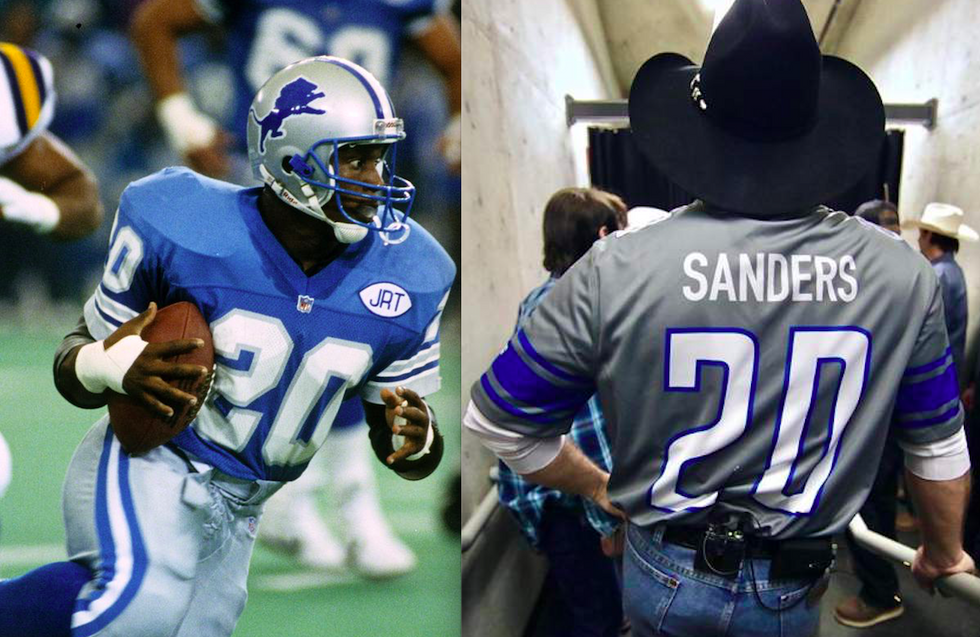 Of course, all of this could just be a coincidence, so we reached out to some experts for further research. One of them directed us to a website called "www.nflshop.com," where we discovered a grey Barry Sanders Jersey for sale that very closely resembles the one Garth Brooks is wearing in his Instagram post. It's not an exact match, but the similarities are jarring, to say the least.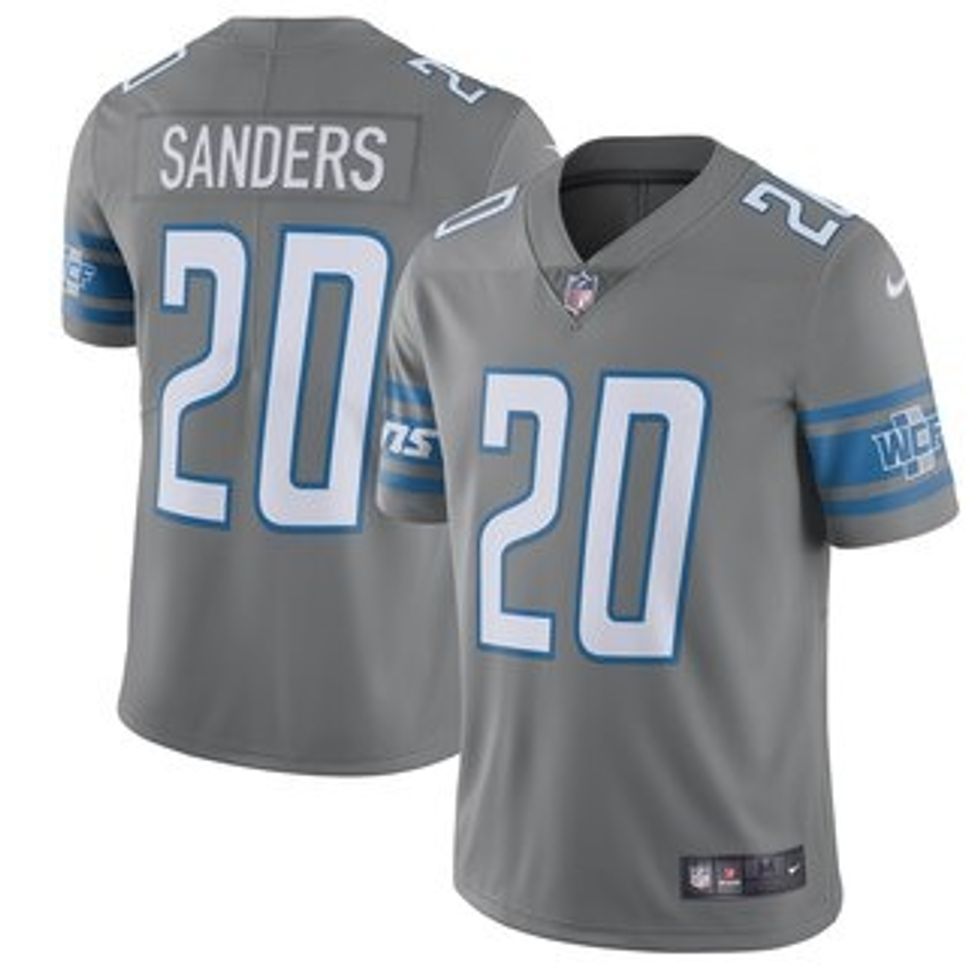 NFL
We also cross-checked our data with an outside database documenting public sentiment. Here's what we found: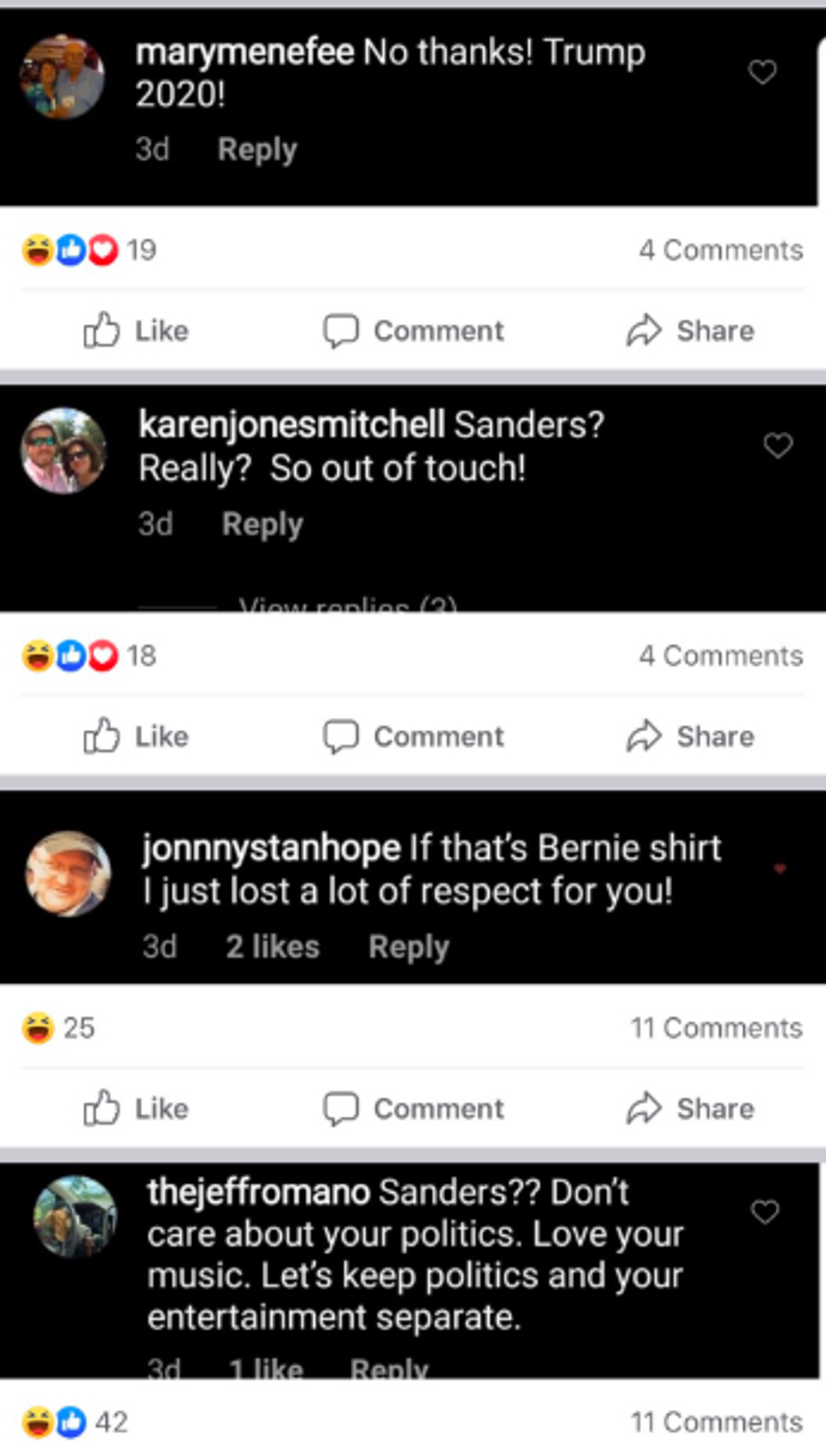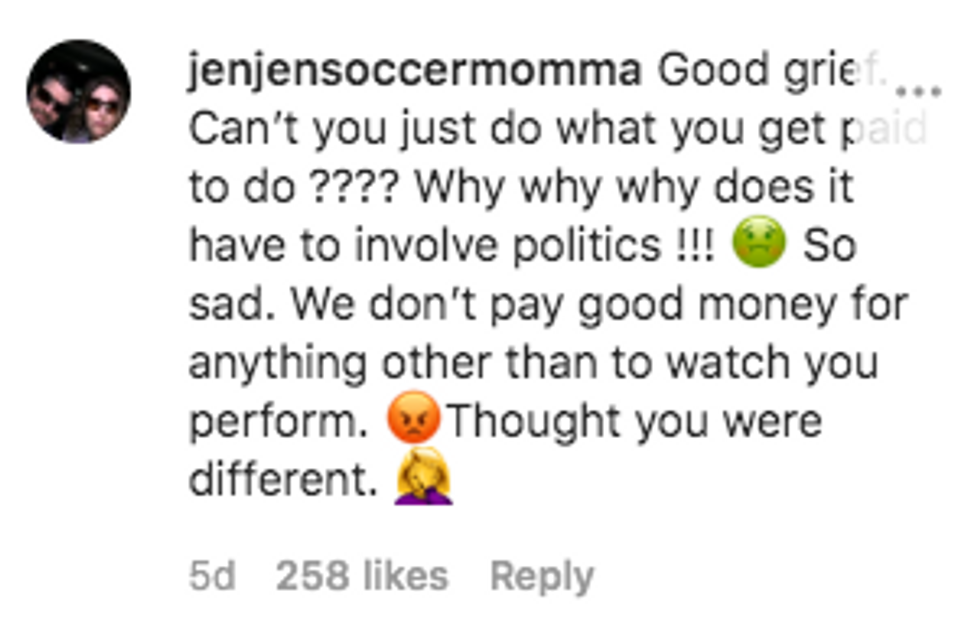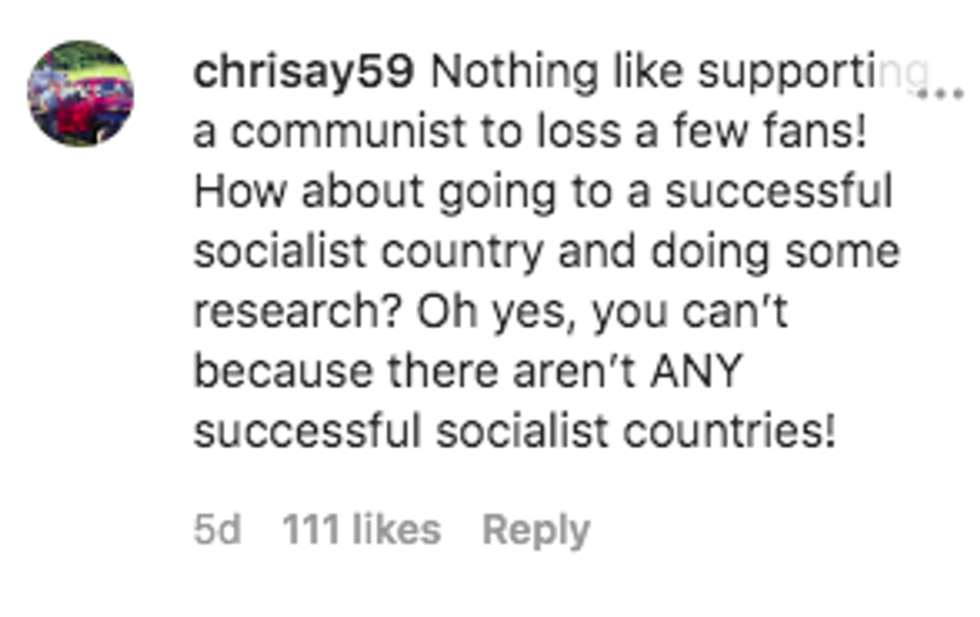 According to some of the most credible supporters of current president and coronavirus acolyte Donald Trump, the jersey most definitely does represent support for Bernie Sanders. Now, it's important to recognize that when it comes to knowledge, these Trump supporters are among the most informed people on the planet.

In conclusion, Trump supporters agree that Garth Brooks is the world's biggest Bernie Sanders fan who commissioned a custom "Bernie 2020" jersey for his Detroit concert. Phew, bullet dodged. Case closed.